July 24, 2018
Welcome to Our Newsletter About the Illinois Wesleyan Community
Turning Titan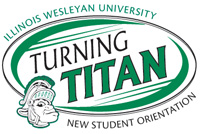 We're excited to help you Turn Titan!
Don't forget to sign up for Mission Day activities by July 31. On Friday, Aug. 24, during Turning Titan Orientation, Mission Day gives you the opportunity to actively participate in the community and live out the Illinois Wesleyan mission and our commitment to diversity, social justice and environmental sustainability. 
Check out the full orientation checklist for upcoming deadlines and information. If you have any questions, please contact orientation@iwu.edu or (309) 556-3749. 
Campus News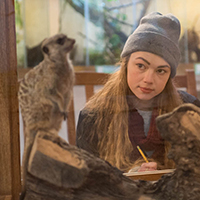 Bowden '18 Awarded Phi Kappa Phi Fellowship
Maisy Bowden '18 is the recipient of a $5,000 fellowship award to support her graduate-level studies at Georgia State University, focused on the evolutionary precursors of language in nonhuman primates.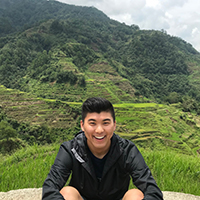 Freeman Asia Interns Blog About Life Abroad
Illinois Wesleyan students are immersing themselves in the lives and cultures of people halfway across the world this summer, taking part in internships will all expenses paid through a grant to IWU from the Freeman Foundation.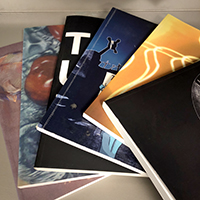 Eckley Scholar Explores Values Behind Creative Arts Journals
With a stipend to support her summer research, English-Literature and German double major Abigail Kauerauf '19 is taking an analytical look at how undergraduate creative arts journals assess the poems that they publish.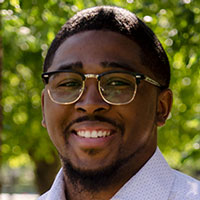 Patterson to Direct Office of Diversity and Inclusion
Kwame Patterson, previously a residence director in the Office of Residential Life, has been named the new director of Illinois Wesleyan's Office of Diversity and Inclusion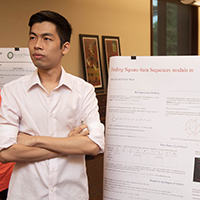 Grants Empower Students to Present at Math Symposium
Four IWU students had the opportunity to present alongside undergraduate, grad and doctoral mathematicians from across the country at the Algorithmic Number Theory Symposium, thanks to grants earned by Associate Professor of Mathematics Andrew Shallue.
Titan Athletics
A total of 119 Illinois Wesleyan student-athletes have been chosen as recipients of the College Conference of Illinois & Wisconsin (CCIW) Academic All-Conference honors from the winter and spring seasons, announced on Monday, July 23.


Track and field star Amelia Glueck '18 was named the 2018 College Conference of Illinois & Wisconsin (CCIW) Woman of the Year, and will now represent the conference as a nominee for the 2018 NCAA Woman of the Year award.
Titans In The News
WGLT Radio
With support from a $5,000 IWU Entrepreneurial Fellowship grant, classmates Liam Keffer '20, Benjamin Sestak '19, and Zachary Walsh '20 have created Unity Threads, an online clothing store specifically made for children with disabilities.
Chicago Tribune
Incoming nursing major Madeline Gutierrez '22, who was named Miss Vernon Hills 2018, described why she wants to be a nurse.
The (Manhattan, Kansas) Mercury
Incoming student Bhavin "Bobby" Koirala '22 was among 18 area students chosen to The Mercury's annual Flint Hills All-Academic Team, recognizing some of the most successful students of the 2018 graduating class.
The (Osseo, Min.) Sun Sailor
Matthew Humason '21 stars in the Minnetonka Theatre's summer production of "Merrily We Roll Along." 
The State Journal-Register
Mark Denzler '93 has been announced as the next CEO of the Illinois Manufacturers' Association, where he currently serves as vice president and chief operating officer.
Daily Southtown
Ansel Johnson '81 is an optometrist practicing at Vision Salon Eye Care Associates, in Blue Island, Illinois, and working to detect and combat diabetes in his patients.
Minneapolis/St. Paul Business Journal
Gretchen Cepek '90, General Counsel at Allianz Life Insurance Company of North America, was named among Women in Business 2018. 
Value Gaming
Illinois Wesleyan is rated one of the best colleges for Esports and gaming in the United States. Schools were ranked with extra weight for academics, campus, professors and value. 
This newsletter is an electronic publication of Illinois Wesleyan University's Communications Office in conjunction with the Admissions Office. To unsubscribe, email iwuadmit@iwu.edu
Illinois Wesleyan University
www.iwu.edu
PO Box 2900
Bloomington, IL 61702
(309) 556-3031