July 10, 2018
Welcome to Our Newsletter About the Illinois Wesleyan Community
Campus News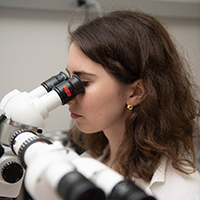 Four New Majors Added for 2018-19
In keeping with the increasingly diverse academic interests of students, Illinois Wesleyan will offer four new majors and seven new minors beginning this fall, in addition to more than 80 current majors, minors and programs.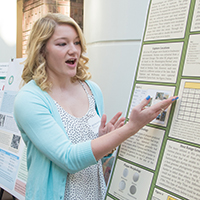 SEA-PHAGES Engages First-Year Student Researchers
Illinois Wesleyan students have the opportunity to catch the "research bug" and ignite their passion for science while discovering and analyzing bacteriophages – and publishing their results nationally.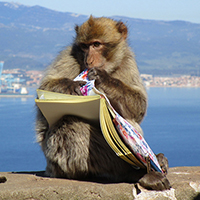 May Term Courses Immerse Students in Unique Topics
Whether delving into the minds of primates in Gibraltar or gladiators from the Roman Empire, students broadened their perspectives by participating in a choice of 70 May Term courses.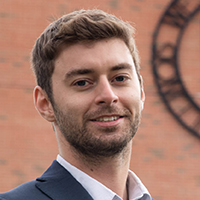 O'Carroll '18 Wins Fulbright Award
Senior international business major Sean O'Carroll '18 has been selected to represent Illinois Wesleyan and the United States as a Fulbright English Teaching Assistant in Malaysia next year.
Titan Athletics
Evan Mok-Lamme, a 2017 Illinois Wesleyan graduate, was selected to play on the Hong Kong Lacrosse Association (HKLA) team for the 2018 Men's World Lacrosse Championships July 12-21 in Netyana, Israel. As a 2015 IWU Freeman Asia intern at World Green Organization in Hong Kong, Mok-Lamme was able to meet Scott Browning, head coach of the HKLA, who later contacted Mok-Lamme to invite him to train and travel with the team.
Titans In The News
Broadway World
So You Think You Can Dance alum Evan Kasprzak '10 was among Broadway veterans in the cast of the brand-new dance narrative, Alexa, staged at Inwood Art Works' Culture Hub in Manhattan.
The Stark County News
English - Writing and International Studies major Payton Letko '19 won the starring role in the Kewanee Community Theatre production of the musical The 23rd Annual Putnam County Spelling Bee via audition tape while she was studying abroad in Japan.
WGLT Radio
Isaac Simmons '20, a business and religion major, volunteers for the Veggie Oasis, taking leftover produce from Bloomington's weekly farmers market to families in need.
The News Gazette
The Lettermen, a musical trio featuring Robert Poynton '80, will receive a star on the Hollywood Walk of Fame.
The Grio
Celebrated actress Danai Gurira was influenced while growing up in Zimbabwe by the works of Martin Luther King Jr., whom her mother met while attending Illinois Wesleyan University.
Business Insider
Chris Haran '05 is joining Midwest Real Estate Data as its Chief Technology Officer, previously serving as Vice President of Field Operations for real estate franchise Coldwell Banker.
Daily Southtown
Jonathan Goble '80 has been named interim president of Ingalls Memorial Hospital in Harvey, Illinois.
Accounting Today
Madelyn May '19 was among 39 accounting students to earn a tuition and textbook scholarship from the Illinois CPA Society.
This newsletter is an electronic publication of Illinois Wesleyan University's Communications Office in conjunction with the Admissions Office. To unsubscribe, email iwuadmit@iwu.edu
Illinois Wesleyan University
www.iwu.edu
PO Box 2900
Bloomington, IL 61702
(309) 556-3031