June 13, 2018
Welcome to Our Newsletter About the Illinois Wesleyan Community!
Turning Titan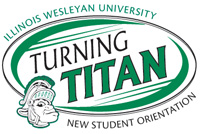 Parents and guardians of the incoming Class of 2022 are invited to Experience IWU on Saturday, June 23. We look forward to sharing information with you about Illinois Wesleyan, campus services and success strategies for the college transition.
The pre-registration deadline is this Friday, June 15. If you have any questions, please contact orientation@iwu.edu or (309) 556-3749. 
We're excited to help you Turn Titan!
Campus News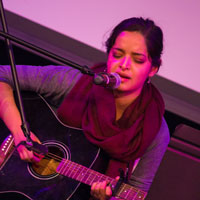 Music Mashup by Mishra '15 Goes Viral
Fans of Bollywood and beyond are falling in love with the voice of Illinois Wesleyan alum Lisa Mishra '15, whose recent viral music mashup has earned international acclaim.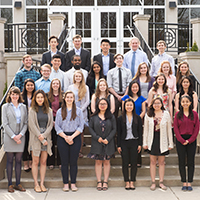 Largest Group of Freeman Asia Interns Spending Summers Abroad
A group of 36 students – the most in the program's four-year history at IWU – will work at 16 internship sites in four countries this summer. Continued Freeman Foundation grant funding covers airfare, housing, a living allowance and all internship placement and visa costs for each student.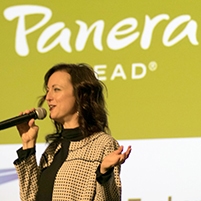 Alum Shares Advice on Achieving Breakthrough Career Success
Vice President of People Ops at Panera Bread, class of 1999 alumna Jaynanne Calaway-Habeck, told students that the broad perspective offered by a liberal arts education like Illinois Wesleyan's can be a key to workplace success.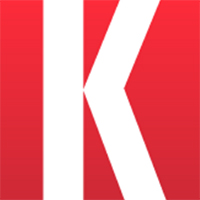 Illinois Wesleyan Among Top 50 in Kiplinger's 'Best College Values'
Illinois Wesleyan was listed 50th among the nation's liberal arts colleges in Kiplinger's Personal Finance "Best College Values," marking the 11th straight year that IWU has been among national leaders in this ranking of academic quality and affordability.
Titan Athletics
Women's track and field national champion Amelia Glueck '18 has been elected to the Google Cloud Academic All-District® 7 Division III Women's Track and Field Team and will be on the ballot for the Academic All-America Team, where first- and second-team honorees will be elected next month.


With 13 teams advancing to their NCAA Tournaments, including softball finishing second in the nation, Illinois Wesleyan University ranked No. 14 (of 329 ranked schools) in the final 2017-18 Division III Learfield Sports Directors' Cup Standings, as announced by the National Association of Collegiate Directors of Athletics.
Titans In The News
WGLT Radio
Sophomore Carson Grey learned about the creative process while serving as assistant director of the School of Theatre Arts production of Xanadu alongside faculty mentor Jean Kerr.
AgriNews
Dr. Emilee Bocker '07 brings a special quality and unique understanding of her patients to her rural medical practice.
Litigation Finance Journal
Paul Mysliwiec '04 has joined Burford Capital, a global finance and investment management firm focused on law, as Corporate Counsel.
This newsletter is an electronic publication of Illinois Wesleyan University's Communications Office in conjunction with the Admissions Office. To unsubscribe, email iwuadmit@iwu.edu
Illinois Wesleyan University
www.iwu.edu
PO Box 2900
Bloomington, IL 61702
(309) 556-3031