July 7, 2020
News for and about the Illinois Wesleyan community
Distributed biweekly during summer months
Titan Athletics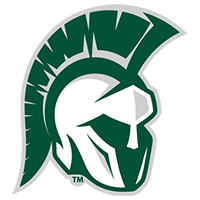 Head Men's and Swimming Coach Teresa Fish was elected to the College Swimming and Diving Coaches Association of America (CSCAA) Board of Directors.
Rob Wuethrich '21 and Jimmy Morton '22 of the Illinois Wesleyan University men's golf team were chosen to compete in the 120th Annual North and South Amateur Golf Championships at Pinehurst Resort and Country Club in North Carolina.
Titans In The News
The Pantagraph
Greg King, IWU associate vice president for enrollment management, discussed help available for college students facing financial difficulties due to the pandemic.
(Arlington Heights) Daily Herald
Rachel Carreras '12 performed on "Cabaret Games," an online competition among suburban theater groups.
The (Champaign) News-Gazette
Tonya Horn '01, president of Rogards Office Plus and a past Central Illinois Business 40 Under 40 honoree, was featured in a series spotlighting local leaders.
The Pantagraph
Illinois Wesleyan University announced plans to start and end its fall semester early to limit the spread of COVID-19. Also reported by WJBC-Radio.
CultureMap Fort Worth
Soprano Megan Koch '17, Lesley Resident Artist with the Fort Worth Opera, performed in a July 4th concert which is available for streaming online.
The Pantagraph
Vickie Folse '86, professor and director of the School of Nursing and Caroline F. Rupert Chair of Nursing, anticipates a strengthened partnership in placing students for quality experiences as Carle Health acquires Advocate BroMenn.
The Pantagraph
BroMenn and Eureka hospital patient safety director Kristie Wolfe '95 attended a celebration of the acquisition of Advocate hospitals by Carle Health.
WGLT-Radio
Associate Professor of Theatre Arts Tom Quinn was among Illinois Shakespeare Festival favorites invited to participate in an online presentation.
Mashable
Associate Professor of Psychology Amanda Vicary discussed the growth of the true crime genre in new platforms.
The Pantagraph
Director of the Illinois Small Business Development Center of McLean County at Illinois Wesleyan Karen Bussone discussed advertising strategies in the wake of COVID-19 closures.
Upcoming
Want your event listed on the University Events Calendar and Campus App?
Submit the information using our online form; you can provide virtual event details in the description.
Sunday, July 12
1 p.m., Zoom – Lavender Graduation Ceremony – The Office of Diversity and Inclusion will host a ceremony to honor Illinois Wesleyan's LGBQA TGNCI 2020 graduates.
Monday, July 13
7-8:15 p.m., Zoom – Fall Planning Webinar – IWU will host a Webinar for students and families, to provide an overview of our plans for this fall related to COVID-19, and respond to questions. More details to come.
Tuesday, July 14
5 p.m., Zoom – Teach Us All Documentary Discussion – Fraternity and Sorority Life will host a virtual event for all Illinois Wesleyan students. We believe that it is our responsibility to be active in listening, learning, and understanding in order to make IWU the most inclusive and supportive college community that it can be. The documentary Teach Us All explores the racial inequalities in the education system dating back to the Little Rock Nine. This film is available on Netflix as well as Kanopy, a free service through The Ames Library that is accessible to all students. Students are encouraged to watch this film and come together on this Zoom meeting and discuss the film. We welcome all students to participate in this event and share thoughts and ideas on how we can fight racial injustice and be more inclusive of everyone at IWU. Hope to see you there! 
Click here to join in the Zoom call. The password is 071850.

Kudos
Wendell and Loretta Hess Professor of Chemistry Ram Mohan, who received his Ph.D. from the University of Maryland, Baltimore County (UMBC) in 1992, was featured in the UMBC Magazine for winning his second Fulbright Teacher-Scholar Grant, to teach Green Chemistry in India.


Shannon Zenk '95 has been named director of the National Institute of Nursing Research (NINR) at the National Institutes of Health. A registered nurse and leading nurse researcher, Zenk is currently Nursing Collegiate Professor in the Department of Population Health Nursing Science at the University of Illinois at Chicago (UIC) College of Nursing, and a fellow at the UIC Institute for Health Research and Policy. She is expected to begin her new role as the NINR director in early fall.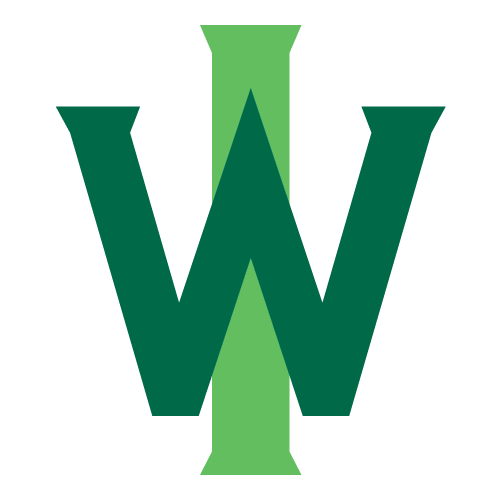 Campus Weekly is an electronic newsletter from Illinois Wesleyan's Office of Communications, edited by Ann Aubry, director of communications. To submit items of interest, email webedit@iwu.edu. See an archive of past editions.