March 2, 2020
News for and about the Illinois Wesleyan community
Titans In The News
The (New Orleans) Times-Picayune
Chalmette High School seniors Jezuete LaFuente and Logan Brewer, and

Kamryn Roane, a senior at New Orleans Center for Creative Arts, are among students selected for full-tuition Posse Foundation scholarships to attend Illinois Wesleyan.
The Pantagraph
Director of the Small Business Development Center Karen Bussone stressed the importance of content marketing in her guest column.
Upcoming
Want your event listed on the University Events Calendar and Campus App?
Submit the information using our online form.
Tuesday, March 3

9:30 a.m.-1 p.m., Bone Student Center, 200 N. University St., Normal – ISU Education Fair – IWU education students are welcome and encouraged to attend, and take the opportunity to make contacts at this event just down the street.

6 p.m., Tucci Stadium – Men's Lacrosse vs. John Carroll – Live streaming video at www.iwu.edu/livesports.
Wednesday, March 4

10 a.m.-noon and 1:30-3:30 p.m., Hart Career Center – Walk-In Wednesdays – Bring your resume or cover letter and have Hart Career Center staff review it. Have a quick question about Handshake? Need help preparing for an upcoming interview? We're here to help.

11 a.m.-1 p.m., Saga Stairs, Memorial Center – Spring Break Safety – As Spring Break approaches, students are invited to stop by the tabling event at the stairs of SAGA for some helpful hints on how to make good choices for your health and safety during Spring Break. Vacations are meant to be fun, so don't let a couple of bad decisions make your Spring Break a nightmare. There will be some free give-aways and a pledge card to sign if you like. Sponsored by Counseling and Consultation Services and Arnold Health Services.

4 p.m., Basement, Evelyn Chapel – ReligiosiTEA: IWU's Weekly Interfaith Dialogue – ReligiosiTEA is a weekly gathering that celebrates religious and worldview diversity, builds up interfaith literacy, engages important topics ranging from faith practices to politics, and fosters interfaith dialogue and community on our campus. All are welcome for tea, coffee, treats and great discussion. Sponsored by the Office of Multifaith Engagement and IWU Interfaith RSO.
Thursday, March 5

7 p.m., Hart Career Center – Titan Career Chat: Careers with the FBI – Supervisor Special Agent W. David Crawford II '99 has had a long and distinguished career with the FBI. He will share information on his experience in law enforcement and opportunities in the field. After graduating from the FBI Academy, David was assigned to the Indianapolis Safe Streets Gang Task Force, where he investigated gang, drug, and violent crime matters. He was also a member of the Indianapolis Division SWAT Team. In 2016, David was promoted to his current position of Chief of the FBI Internal Policy Office, where he oversees the creation and revision of all operational and administrative FBI policy.
Monday, March 9

Spring Break Holiday – Campus offices will be closed Monday for a staff holiday.

Through Monday, March 16 – Spring Break
Tuesday, March 10

Through Friday, March 13 – Four O'Clock Hours during Spring Break – Campus offices may close at 4 p.m. daily.
Thursday, March 12

12:10 p.m., Gov. Fifer Courtroom (2nd floor), McLean County Museum of History, North Main Street, Bloomington – Lunch & Learn: Professor Emeritus Marcia Thomas will speak on the life of Harriet Emma Dean Powell.

Kudos
Associate Professor of Psychology Ellen Furlong and Sydney Rowley '20 were invited to a dog workshop at Yale University on Feb. 15-16. They presented research on dog cognition along with two IWU alumni: Ellen Stumph '19, lab coordinator at the Canine Cognition Center at Yale, and Zach Silver '18, current graduate student at Yale.
Stumph and Silver work with Laurie Santos, Director of Yale's Comparative Cognition Laboratory and of Yale's Canine Cognition Lab, and former post-doctoral advisor to Furlong. Illinois Wesleyan participants represented 20% of the presentations at the workshop. 


The work of Associate Professor of Nursing Brenda Knoll and co-authors, including Victoria Drake '18, titled Randomized Controlled Trial of a Prefeeding Oral Motor Therapy and Its Effect on Feeding Improvement in a Thai NICU  (JOGNN, 48, 176-188) was nominated for the 2020 Best of JOGNN Writing Award. Criteria include originality of the work, clarity and scholarliness of the writing, potential to significantly affect the care of women, infants and/or childbearing families, and the interdisciplinary importance of the work. Knoll, founder and author of an oral motor therapy program for preterm infants, has also recently launched a new website for scholars and providers of neonatal oral motor therapy at www.PIOMI.com (designed by KauthDesign.com, 2020).


On Saturday, March 14 at Grace Presbyterian Church in Peoria, the Peoria Symphony Orchestra will present a concert that features the principal woodwind and brass members of the orchestra, including Assistant Professor of Music Roger Garrett as solo/principal clarinet, performing the Octet for Wind Instruments by Igor Stravinksy. The concert will also feature Chicago Symphony Orchestra Cellist Richard Hirschl in performances of the Korngold Cello Concerto and the Tchaikovsky Rocco Variations. 
Announcements
SBDC Event at Hansen on Wednesday Morning

On Wednesday, March 4, the Small Business Development Center at Illinois Wesleyan will host a "Business Before Hours" event in conjunction with the McLean County Chamber of Commerce. The event is from 7 a.m. to 8:30 a.m. and will be held on Center Court of the Hansen Student Center. If your usual parking spot in the Hansen lot is taken, additional parking spaces can be found in the lot behind the Theta Chi fraternity, which you can access off of Horenberger Drive.

Election Day Parking

Just after Spring Break, on Tuesday, March 17, the State of Illinois will hold a Primary Election and the Hansen Student Center will serve as a polling place. The polls are open from 6 a.m. to 7 p.m. To accommodate voters, we have been asked to set aside a section of the Hansen Student Center lot for election parking. As an alternative place to park, spaces should be available in the lots at the Welcome Center, Evelyn Chapel, Shirk Center and the lot behind the Theta Chi fraternity, which you can enter off of Horenberger Drive.

We make Hansen Student Center available as a polling place not only for the community, but also for our students, faculty and staff who are registered to vote in Bloomington. If you live in precincts 1, 4 or 41, the Hansen Student Center will be your polling place.

Thanks in advance for your cooperation. If you have any questions, please feel free to contact Carl Teichman, director of government and community relations, at cteich@iwu.edu.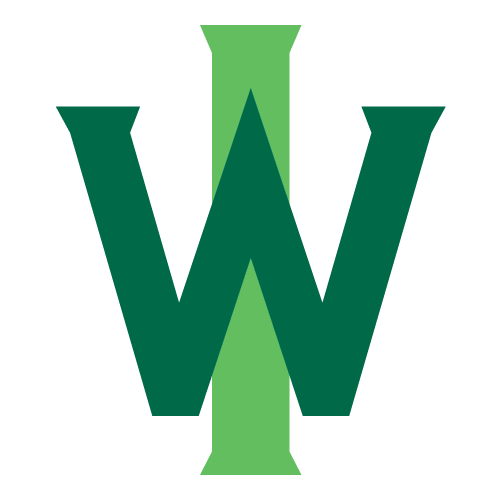 Campus Weekly is an electronic newsletter from Illinois Wesleyan's Office of Communications, edited by Ann Aubry, director of communications. To submit items of interest, email webedit@iwu.edu. See an archive of past editions.