May 20, 2019
News for and about the Illinois Wesleyan community
Distributed bimonthly during the summer
Titan Athletics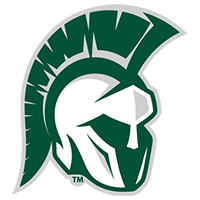 Illinois Wesleyan Claims 8th National Championship
Titan athletics now boasts eight NCAA Division III national team championships, with a first championship for the Titan men's golf team on Friday, May 17.


A ninth championship remains a possibility yet this spring, as the softball team returns to the final round of the NCAA Division III Softball Championships for its fourth straight season, after winning a pair of Super Regional elimination games against Carthage at IWU Softball Field on Saturday, May 18.
Titans In The News
(Peoria, Ill.) Journal Star
Alex Tosi '10 made his Major League Baseball umpiring debut on May 11, as he worked both games of a doubleheader between the Minnesota Twins and the Detroit Tigers at Target Field in Minneapolis.
(Washington, Penn.) Observer-Reporter
Former IWU professor, registrar and associate provost Jeffrey A. Frick was named vice president for academic affairs and dean of the college at Washington & Jefferson College.
The Pantagraph
Prairie Fire Theatre's How To Be a Superhero, featuring IWU faculty and students, will be performed at nearly 50 schools and public venues this month.
WGLT Radio
Sports Information Director Stew Salowitz '76, who has announced he is retiring this year, reflected on his three decades with Titan athletics. He was also interviewed on WJBC Radio.
WGLT Radio
Bill Damaschke '85 joined "Sound Ideas" to talk about his musical The Prom, recently nominated for seven Tony Awards.
LEO Weekly
Associate Professor of Psychology Amanda Vicary offered insight into women's fascination with true crime.
Kudos
Cassini, a poem by Associate Professor and Chair of English Joanne Diaz, was featured in The Missouri Review, one of the nation's most highly-regarded literary magazines.


Rachel Short '09, is part of a team that identified a new species of ancient rhinoceros, Teleoceras aepysoma, from the late Hemphillian-aged Gray Fossil Site of eastern Tennessee. She is lead author of the published findings and currently a doctoral candidate in the department of ecosystem science and management at Texas A&M University.
Colleagues
Welcome New Employees
Sheri Glowinski started May 1 as Director of the NexSTEM Program, a new grant-funded position.
Campus Weekly is an electronic newsletter from Illinois Wesleyan's Office of Communications, edited by Ann Aubry, director of communications. To submit items of interest, email webedit@iwu.edu. See an archive of past editions.