Jan. 21, 2019
News for and about the Illinois Wesleyan community
Campus News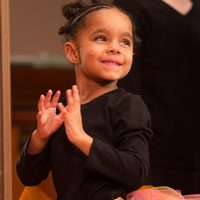 Annual Gospel Fest Rescheduled
The 29th annual Dr. Martin Luther King, Jr. National Holiday Gospel Festival will feature performances by some of the area's leading gospel groups on Monday, Feb. 18 – rescheduled from MLK Day due to weather.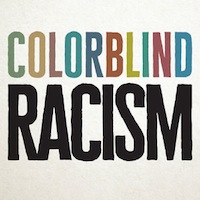 Burke Tackles Modern Racism in New Book
Fighting against racism requires more than simply ignoring race, as Associate Professor and Chair of Sociology and Anthropology Meghan Burke explores in her book Colorblind Racism.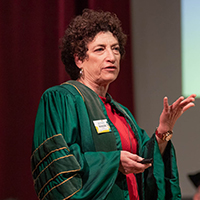 Oreskes Addresses Science in a Changing Climate
As the global climate changes, so too has the climate for science, according to internationally renowned geologist, science historian and author Naomi Oreskes, who spoke at Illinois Wesleyan's Founders' Day Convocation.

Titan Athletics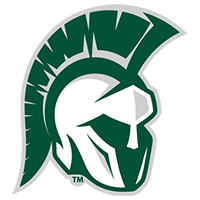 Senior Brady Rose '19 is one of 100 players on the first watch list for the 2019 Bevo Francis Award, announced by Small College Basketball and honoring the finest men's players in the country who compete in levels below NCAA Division I.
Titans In The News
Forbes
Todd French '93 is the founder of WineBerserkers.com, the world's largest and most active online wine forum.
WGLT Radio
IWU professor Diego Mendez-Carbajo weighed in on the local impact of the longest government shutdown in history.
Green Bay (Wis.) Press Gazette
IWU photographer/ videographer Jason Reblando opened his exhibit, "New Deal Utopias," at the Miller Art Museum in Sturgeon Bay, Wisconsin, on Saturday.
WGLT Radio
Charlene Carruthers '07 spoke with WGLT ahead of her keynote address at IWU's Dr. Martin Luther King, Jr. Teach-In.
The Lobbying Show Podcast
P.J. Hoffman '03, the director of regulatory affairs at Electronic Transaction Associations, talked about his past, present and future.
The Pantagraph
Internationally renowned geologist, science historian and author Naomi Oreskesdelivered the keynote address at the Founders' Day Convocation; also see photos from The Pantagraph.
WGLT Radio
Although recreational marijuana may become legal in Illinois, cannabis use on Illinois Wesleyan University property will remain against the Student Code of Conduct, said Dean of Students Karla Carney-Hall.
The Pantagraph
Faculty Grants Manager Shireen Schrock discussed the impact of the government shutdown on grants.
Upcoming
Want your event listed on the University Events Calendar?
Submit the information using our online form.
Monday, Jan. 21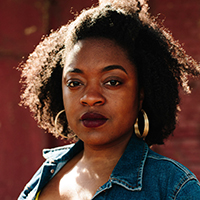 1-4 p.m., Hansen Student Center – Dr. Martin Luther King, Jr. Teach-In – Alumna and activist Charlene Carruthers '07 will give the keynote address at this year's Teach-In, which centers on the theme "Gender and Social Justice."

POSTPONED — Due to inclement weather, the annual Dr. Martin Luther King, Jr. National Holiday Gospel Festival has been rescheduled for Monday, Feb. 18.
Tuesday, Jan. 22

12 p.m., Davidson Room, Memorial Center –  TECHNOS International Week Info Session – Technos International Week is a two-week expenses paid cultural exchange visit to Japan. Students are invited to come and learn about an incredible opportunity to visit Japan this summer. Sponsored by the International Office.
Wednesday, Jan. 23
10 a.m.-3:30 p.m., Hart Career Center, Welcome Center – Hart Career Center Walk-In Wednesday – Bring your resume (electronic or paper) and have Hart Career Center staff review it, ask a quick question about Handshake or get help setting up your profile. (Closed for lunch from 12-1 p.m.)

2 p.m., Joslin Atrium, Memorial Center – Retirement Reception for Cathy Spitz – Faculty and staff are invited to a reception honoring Cathy Spitz, Associate Vice President of Human Resources and Title IX coordinator, who is retiring from the University after 22 years of service.

4 p.m., Fellowship Hall (lower level), Evelyn Chapel – Dialogues Across the Disciplines – Assistant Professor of English Molly Robey will present "World Religions and the College Girl: Secularism and New Womanhood in Elizabeth W. Champney's Three Vassar Girls Series." Discussion led by student Abigail Kauerauf '19. Program sponsored by the Re-Centering the Humanities grant.

4 p.m., Beckman Auditorium, The Ames Library – Touré Reed: The Conservative Implications of Liberal Race Reductionism – Professor of U.S. and African-American History at Illinois State University Touré Reed will discuss: In the era of the Black Lives Matter movement, activists, politicians, and even public intellectuals have coalesced around the contention that liberals have generally reduced racism to class exploitation. Sponsored by the IWU History Department.

7 p.m., Shirk Center – Women's Basketball vs. North Park University – Live streaming video at www.iwu.edu/livesports.
Thursday, Jan. 24

4 p.m., Fellowship Hall (lower level), Evelyn Chapel – ReligiosiTEA - Native American Religion and Christianity with Rev. Carol Lakota Eastin – Eastin, who is an ordained Methodist Minister and who is involved with interfaith dialogue throughout the country and around the world, represents Native Americans as part of a global interfaith alliance and council. She will be joined by her sister, Eliida Lakota Knoll, who is a retired occupational art therapist and who incorporated Native American concepts into her work treating young girls with eating disorders at St. Francis Hospital in Peoria for 30 years. Both will be on campus as part of events surrounding the Native Voices exhibit.
6:30 p.m.,  First Floor Rotunda, The Ames Library – 3D:  Lakota Medicine Wheel Teaching Experience – Join IWU Professor of Anthropology Rebecca Mafazy for an installation that recreates the Lakota medicine wheel, where participants will be guided through a set of craft-making activities to create  medicine bags containing traditional power objects. Presented in conjunction with the exhibit, "Native Voices: Native Peoples' Concepts of Health and Illness," 
Friday, Jan. 25

Through Sunday, Jan. 27, 102, State Farm Hall – 3 Day Startup – The Design, Technology, and Entrepreneurship Program will host a program to bring together students across all disciplines for a weekend full of collaboration, creativity, and transformative change. The group to present the most compelling pitch on the final day will receive $3,000 to help fund their startup.
Saturday, Jan. 26

10:15 a.m., Shirk Center Indoor Track – Track and Field - Top Times Titan Open
Sunday, Jan. 27

1 p.m., Evelyn Chapel – Faculty and Guest Recital: ISO String Sextet
Kudos
Professor of Physics Linda French, currently Program Director/Astronomical Sciences at the National Science Foundation, gave a talk entitled "Explaining Algol: Spots or Eclipses" to a joint meeting of the British Society for the History of Science and the European Society for the History of Science in London, England, in September. In addition:

In October, French represented the National Science Foundation on a panel at the Division for Planetary Sciences in Knoxville,Tennessee.
The February issue of Sky and Telescope magazine, available at bookstores and The Ames Library, includes an article authored by French, "Explaining Algol."
The December newsletter of the Historical Astronomy Division of the American Astronomical Society includes a piece authored by French on the naming of variable stars.



B. Charles and Joyce Eichhorn Ames Professor of Physics Gabriel Spalding gave an invited talk in Houston, Texas, on "Experiment-based Resources for Teaching Optics & Photonics, Applied Laser Physics & Imaging Science," at the national meeting of the American Association of Physics Teachers, in a session entitled "The New Advanced Lab."
In addition, Spalding has assumed office as Director At Large of the American Association of Physics Teachers.


The Altered Sound Duo performed the world premiere of Shades of Play for soprano saxophone and percussion by Fern Rosetta Sherff Professor of Music David Vayo on Jan. 11, as part of the Navy Band Symposium at George Mason University.
In addition, Vayo's professional website was chosen recently for inclusion in the Library of Congress's Commissioned Composers Web Archive; his Signals was commissioned by the Koussevitzky Music Foundations in the Library of Congress in 1997.
Announcements
Snow and Ice Procedures
Reminder — As the snow and ice season is upon us, the Physical Plant would like to review the procedures for getting those work orders to us. Please do not put those requests into School Dude. Please call us at the Physical Plant at 556-3066 during our regular hours: Monday through Friday 7:00 a.m. to 4:30 p.m. After hours, please call Campus Safety at 556-1111 for an emergency, and they will contact someone from Physical Plant.
At right: Paul Cope is one of the many grounds crew members working to keep campus paths clean and safe.
English as a Second Language Service
The English as a Second Language Service at IWU seeks to support the University's international students and their academic and professional needs by providing ESL instruction and help with academic writing, reading and speaking. Our primary goal is to enhance the learning experience of international students and support the University's community.
If you have any questions about our services or would like to schedule an appointment, please contact Dr. Teodora Nikolova at tnikolov@iwu.edu. 
We are located in the Writing Center, Ames 105B. 

Office hours: 
Tuesday and Thursday 3:30-5:30 p.m.
Friday 8:15 a.m.-2:15 p.m.
The Writing Center+ESL online scheduler is at iwu.mywconline.com.
Pursuing Passion, Claiming Calling:
A Weekend Retreat on Vocation and Calling
Friday, Feb. 8 (4 p.m.) through Sunday, Feb. 10 (3 p.m.)
What: A weekend retreat at St. Mary's Monastery in Rock Island for reflection, conversation, free time, and fellowship!
Why:
Because you have a calling and it matters.
Because every worldview has something to say about living a purposeful life and no matter our own worldviews, we can grow and learn from others' perspectives and also sharpen our own.
Because it's important to take time away to think about the big questions: what does it mean to lead a meaningful, purposeful life? What kind of work might I explore that allows for my passions and joy to intersect with the needs of the world? What does success look like?
Who should come to this retreat:
Any student interested in visiting a Benedictine monastery, learning about Benedictine values related to calling and work, experiencing their interfaith hospitality, and observing (or participating in) their daily services of prayer and song.
Any student interested in hearing voices from different religious and secular perspectives on the idea of calling, meaning, and purpose.
Any student who craves time in a beautiful and reflective setting, with walking trails, a library, and various spaces for meditation, study, or fellowship.
Details:
All costs related to the retreat (transportation, housing, meals, and program materials) are covered by the Merwin Multifaith Fund.
To learn more and register, email Chaplain Elyse at chaplain@iwu.edu
Space is limited to 12 students, so register soon!
Colleagues
Welcome New Employees
Terri Beard started Jan. 2 as Administrative Specialist IV - Health Services/Counseling, replacing David Kistner, who retired.
Lara Davis started Jan. 9 as a part-time Campus Safety Officer.
David Tones started Jan. 10 as a part-time Campus Safety Officer, replacing George Guminski, who retired (position changed to two part-time positions).
Donald Gamble started Jan. 14 as a part-time Campus Safety Officer, also replacing George Guminski.
Matthew Campbell started Jan. 14 as Advancement Systems Analyst, replacing Steve Hempen.
Jose Roig started Jan. 21 as an Electrician in the Physical Plant, replacing Craig Riddle.
Campus Weekly is an electronic newsletter from Illinois Wesleyan's Office of Communications, edited by Ann Aubry, director of communications. To submit items of interest, email webedit@iwu.edu. See an archive of past editions.
All images and content