Feb. 8, 2021
News for and about the Illinois Wesleyan community
Campus News
Titans In The News
Business Insider
In an opinion column, President S. Georgia Nugent suggests that the disruption of traditional college admissions due to the pandemic presents an opportunity for fresh thinking about the benefits of higher education.
WGLT Radio
Kathleen Nguyen '23 is among students working on a local urban ecology project that is part of the NexSTEM collaboration between IWU, ISU and Heartland.
WMBD TV
Sydnie Wells '20 has a budding career in the outdoor sports TV industry, with regular appearances on programs on the Sportsman Channel and Outdoor Channel.
The Pantagraph
Byron S. Tucci Professor of Hispanic Studies and Chair of World Languages, Literatures and Cultures Carolyn Nadeau will give a virtual presentation highlighting Mexican-American food and immigrant experiences in McLean County.
Sheridan Road
Dr. Michael A. Howard '93 was among "North Shore premier doctors" celebrated for serving communities on the front lines during the ongoing pandemic.
St. Louis Post-Dispatch
Sey Ahn, Director of the IWU Symphony Orchestra and Wind Ensemble, was chosen as conductor of the Missouri All-State Orchestra and will provide a virtual session for the students, who will not meet to rehearse or perform this year due to the pandemic.
The Pantagraph
An American Legion remembrance of the "Four Chaplains," which included George Fox '32, was held at the McLean County Museum of History. 
WGLT Radio
Dave Kindred '63 spoke about lessons learned in his memoir, Leave Out The Tragic Parts: A Grandfather's Search for a Boy Lost to Addiction.
Class Newsletter Highlight
Keep up with the latest news and photos from your classmates! When you visit your Class Newsletter, you can subscribe via email by submitting your address under "subscribe to my posts."

In recent highlights, Marshall B Garrett '09 has a podcast: Now entering its second season, The Horned Moon Presents is a serialized Shakespeare play wrapped in a scripted Prairie Home Companion- style talk show. Marshall directs, co-hosts, and produces the podcast, which has also featured Russell Matthews '09. Read more.
Announcements
Nominate Deserving Titans
Nominations for the 2021 Alumni Awards are now open!
Every year, Illinois Wesleyan University recognizes the outstanding achievements of our alumni with the announcement of the Alumni Awards. Winners of the Distinguished Alumni Award, Robert M. Montgomery Outstanding Young Alumni Award, and Loyalty Award will be celebrated during Homecoming Weekend (Oct. 1-3, 2021) at the Best of Illinois Wesleyan Awards Ceremony.
We need your help compiling a list of alumni candidates. Please nominate before March 1, 2021. Learn more.
Events
Council for IWU Women Summit
The 2021 Summit will be held virtually on March 12. More details to come.
Titan Talks: Webinar Series
features IWU alumni who are leaders in their field, faculty with insight on their research, and staff with updates on their respective areas. The Titan Talks: Webinar Series is a lifelong learning and engagement opportunity for the Illinois Wesleyan Community.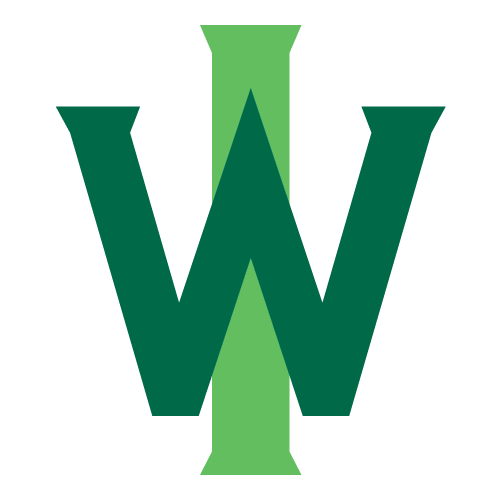 This newsletter is an electronic publication of Illinois Wesleyan University's Communications Office, edited by Ann Aubry, director of communications, in conjunction with the Office of Alumni Engagement. To submit items of interest, email webedit@iwu.edu.
Visit iwu.edu/alumni today to update your profile, register for an event, post pictures, or simply get back in touch.
All images and content