Feb. 1, 2021
News for and about the Illinois Wesleyan community
Campus News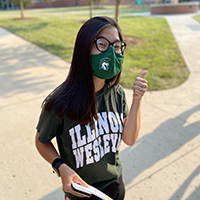 Physically Distant Student Life Brings New Levels of Engagement
The social scene at Illinois Wesleyan is still thriving amid the COVID-19 pandemic, with a roster of limited capacity in-person events along with virtual and hybrid activities that – in some cases – have produced even higher attendance figures than pre-pandemic times.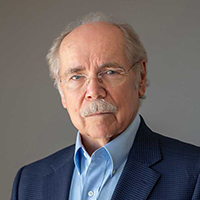 Kindred '63 Authors Memoir on Grandson Lost to Addiction
From National Hall of Fame sports writer Dave Kindred '63, Leave Out the Tragic Parts: A Grandfather's Search for a Boy Lost to Addiction draws on a lifetime of reporting to piece together the emotional journey of his grandson's fatal struggle with alcoholism.
This Week's Hot Topics
Illinois Wesleyan faculty offer expertise on newsworthy topics. This week:
Professor of Environmental and International Studies Abigail Jahiel on why the Biden Administration considers climate change both a "national security" and "foreign policy" priority
Assistant Professor of Accounting & Financial Services Jaime Peters on implications of the GameStop stock surge;
In a piece published in The Conversation and carried by many media outlets, Associate Professor of Psychology Ellen Furlong says President Biden's dogs may bring less stress and better decision-making to the White House.
Faculty with expertise to share on timely subjects are welcome to contact John Twork, assistant director of communications, at jtwork@iwu.edu.
Titans In The News
Popular Science
Associate Professor of Psychology Ellen Furlong explained the physical, psychological and social benefits that President Joe Biden's dogs can bring to the working environment of the White House.
GuruFocus
Marcus Dunlop '08, a partner at HG Vora Capital Management, LLC., was appointed to the company's board of directors.
(Kankakee, Ill.) Daily Journal
As a member of "The President's Own" United States Marine Corps Band, Amy McCabe '01 performed at the inauguration of President Joe Biden.
The Pantagraph
Director of the Illinois Small Business Development Center of McLean County at Illinois Wesleyan University Karen Bussone wrote about search engine goals in her guest column. 
Class Newsletter Highlight
Keep up with the latest news and photos from your classmates! When you visit your Class Newsletter, you can subscribe via email by submitting your address under "subscribe to my posts."

In recent highlights, Dr. Jon Suzuki '68 was appointed to the Food and Drug Administration (FDA) Immunology Devices Panel and Medical Advisory Committee, which is evaluating COVID-19 vaccine applications, interpreting clinical trial data and ultimately, approving vaccines for use. Read more.
Announcements
Nominate Deserving Titans
Nominations for the 2021 Alumni Awards are now open!
Every year, Illinois Wesleyan University recognizes the outstanding achievements of our alumni with the announcement of the Alumni Awards. Winners of the Distinguished Alumni Award, Robert M. Montgomery Outstanding Young Alumni Award, and Loyalty Award will be celebrated during Homecoming Weekend (Oct. 1-3, 2021) at the Best of Illinois Wesleyan Awards Ceremony.
We need your help compiling a list of alumni candidates. Please nominate before March 1, 2021. Learn more.
Events
Council for IWU Women Summit
The 2021 Summit will be held virtually on March 12. More details to come.
Titan Talks: Webinar Series
features IWU alumni who are leaders in their field, faculty with insight on their research, and staff with updates on their respective areas. The Titan Talks: Webinar Series is a lifelong learning and engagement opportunity for the Illinois Wesleyan Community.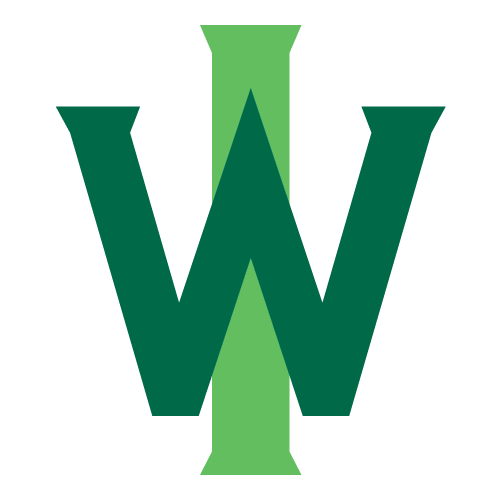 This newsletter is an electronic publication of Illinois Wesleyan University's Communications Office, edited by Ann Aubry, director of communications, in conjunction with the Office of Alumni Engagement. To submit items of interest, email webedit@iwu.edu.
Visit titanpride.org today to update your profile, register for an event, post pictures, or simply get back in touch.