Jan. 19, 2021
News for and about the Illinois Wesleyan community
Campus News
Titans In The News
Grown and Flown
Vice President for Enrollment and Marketing LeAnn Hughes offered advice for high school students who are making tough college decisions amid the ongoing pandemic.
Becker's Healthcare Podcast
Dr. Ray Gensinger '86, Chief Information Officer for the Hospital Sisters Health System, shared his perspective on the role of CIOs, and much more.
Fiction/Non/Fiction Podcast
R. Forrest Colwell Endowed Chair and Professor of English James Plath explored conspiracy theories in history and literature and discussed his edited volume, Critical Insights: Conspiracies.
MedPage Today
Amid reports of people becoming infected with COVID-19 despite receiving their first vaccine dose, Dr. Gregory Poland '77 explained the science of its efficacy.
WMBD TV
Although their seasons have been delayed by COVID-19, the Titan basketball teams were thankful to be back on the court.
Effingham Daily News
Professor of Political Science Greg Shaw offered insight into impeachment decisions.
Broadway World
Assistant Professor of Theatre Arts Julie Ballard will be among participants in the Chicago Dance History Project's Interview Marathon on Jan. 31.
Announcements
Nominate Deserving Titans
Nominations for the 2021 Alumni Awards are now open!
Every year, Illinois Wesleyan University recognizes the outstanding achievements of our alumni with the announcement of the Alumni Awards. Winners of the Distinguished Alumni Award, Robert M. Montgomery Outstanding Young Alumni Award, and Loyalty Award will be celebrated during Homecoming Weekend (Oct. 1-3, 2021) at the Best of Illinois Wesleyan Awards Ceremony.
We need your help compiling a list of alumni candidates. Please nominate before March 1, 2021. Learn more.
Class Newsletter Highlight
Keep up with the latest news and photos from your classmates! When you visit your Class Newsletter, you can subscribe via email by submitting your address under "subscribe to my posts."

In recent highlights, Marshall B Garrett '09 has started a podcast. Now entering its second season, The Horned Moon Presents is a serialized Shakespeare play (Season 1- Macbeth, Upcoming – Much Ado about Nothing) wrapped in a scripted Prairie Home Companion-style talk show. Marshall directs, co-hosts, and produces the podcast, which has also featured Russell Matthews '09.
Kudos
• The latest Lunch and Learn of the season, hosted by the McLean County Museum of History and Illinois Wesleyan, was presented on Jan. 14 featuring Associate Professor of Psychology Ellen Furlong, exploring "What does Fido Know?" See the video.
Events
Titan Talks: Webinar Series
features IWU alumni who are leaders in their field, faculty with insight on their research, and staff with updates on their respective areas. The Titan Talks: Webinar Series is a lifelong learning and engagement opportunity for the Illinois Wesleyan Community.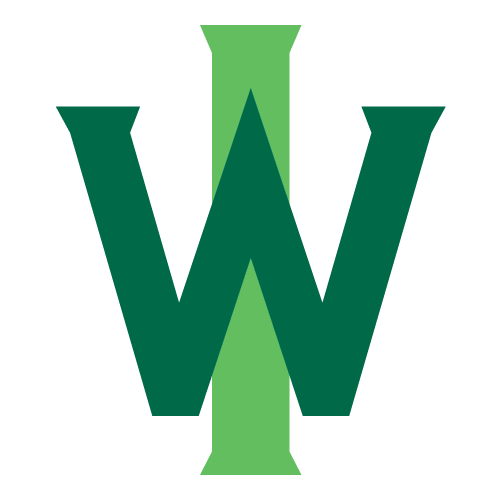 This newsletter is an electronic publication of Illinois Wesleyan University's Communications Office, edited by Ann Aubry, director of communications, in conjunction with the Office of Alumni Engagement. To submit items of interest, email webedit@iwu.edu.
Visit titanpride.org today to update your profile, register for an event, post pictures, or simply get back in touch.