Dec. 14, 2020
News for and about the Illinois Wesleyan community
Titans In The News
Smithsonian Magazine
Zach Silver '18, a Ph.D. student at Yale University working in Laurie Santos' Comparative Cognition Laboratory and the Canine Cognition Center, was recognized for his work.
The Pantagraph
Longtime IWU football coach Norm Eash '75 is among the local coaches who have endured a full year without playing games, due to COVID-19.
The Pantagraph
Former CIA analyst David Priess '93 spoke to the importance of a president elect receiving up-to-date intelligence prior to inauguration.
The Pantagraph
Retired IWU Director of Alumni Relations Ann Harding and her husband C.P. make an appearance in the upcoming film One Night in Miami, executive produced by their son Chris.
The Pantagraph
As planned in its fall COVID-19 response, Illinois Wesleyan completed the semester before Thanksgiving.

Broadway World
Illinois Wesleyan's virtual presentation of Chess premiered Nov. 20-22.
The Pantagraph
In her monthly column, director of the Small Business Development Center of McLean County at Illinois Wesleyan Karen Bussone wrote about the importance of "shopping small."
Florida State University News
Rick King '67 was recognized by the Florida State University College of Social Work among its 2020 Distinguished Alumni Award recipients at a virtual event.
WBUR-Radio
Dr. Gregory Poland '77, director of Mayo Clinic's Vaccine Research Group, appeared on NPR's Here and Now to discuss the promising results of Moderna's coronavirus vaccine trial.
Journal & Topics
Colleen Palczynski '22 discussed her work with the Titan Athletics Diversity, Equity and Inclusion (DEI) Action Committee, and what drew her to IWU.
The Beverly Review
Michael Eastman '24 was the first recruit for the Illinois Wesleyan men's volleyball team, a program scheduled to start its first-ever season in January.
Herald & Review
Streator native Kate Tombaugh '07 won the 10th annual Mildred C. Miller International Vocal Competition.
Class Newsletter Highlight
Keep up with the latest news and photos from your classmates! When you visit your Class Newsletter, you can subscribe via email by submitting your address under "subscribe to my posts."

In recent highlights, Heather (Deutsch) Miller '07 began a new job as the Central Illinois Territory Manager of Zynex Medical.
Kudos
• On Nov. 11, Associate Professor of Nursing Brenda Lessen Knoll '89 provided her 2.5-hour PIOMI (Premature Infant Oral Motor Intervention) Train the Trainer Webinar for four Turkish colleagues, who plan to train other providers on how to provide Knoll's oral motor therapy program to preterm infants across Turkey. This is the second formal international PIOMI Launch, proceeded by one in Genoa, Italy last year.  

• Wayne Messmer '72 released the song "Doesn't Seem Like Christmas Without You," billed as a "new Christmas classic that speaks to the heart of all of us during this emotionally charged period of our history." The song was written by popular nightclub and piano bar singer Joy Smith and performed by Messmer. It is available digitally on Apple Music, iTunes, Amazon and Spotify.

• Bob Riseling '59 had three paintings accepted for the Square Foot Show, hosted at Westland Gallery in London, Ontario, through Dec. 24. One of the paintings, an alcohol ink on wood panel, was selected for the 2021 Square Foot Show calendar.
• At the annual board meeting of the Jonathan F. Reichert Foundation – an ambitious non-profit working to establish programs and grants for hands-on instructional laboratories in physics beyond the first year of university – B. Charles and Joyce Eichhorn Ames Professor of Physics Gabriel Spalding was re-elected Vice President of the Foundation. The board meeting was held remotely this year.
This makes the 14th year in a row that Spalding has held an elected position in a national educational group, ranging from his service as President of the Advanced Physics Laboratory Association to his current role as Director-at-Large at the American Association of Physics Teachers.


Events
Titan Talks: Webinar Series
features IWU alumni who are leaders in their field, faculty with insight on their research, and staff with updates on their respective areas. The Titan Talks: Webinar Series is a lifelong learning and engagement opportunity for the Illinois Wesleyan Community.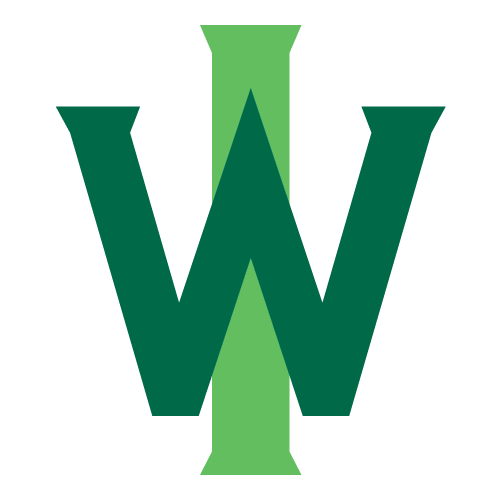 This newsletter is an electronic publication of Illinois Wesleyan University's Communications Office, edited by Ann Aubry, director of communications, in conjunction with the Office of Alumni Engagement. To submit items of interest, email webedit@iwu.edu.
Visit titanpride.org today to update your profile, register for an event, post pictures, or simply get back in touch.