Nov. 9, 2020
News for and about the Illinois Wesleyan community
Campus News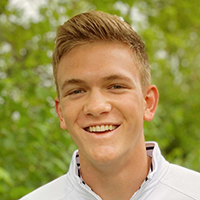 Hutson '24 Carries Father's Titan Legacy
With support from the Illinois Wesleyan Associates who fund the McLean County Scholarship Guarantee, first-year biology major Evan Hutson '24 is following in his father's footsteps as an Illinois Wesleyan student.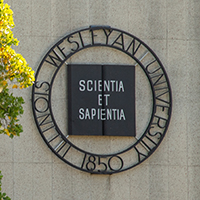 New Illinois Wesleyan Trustees Named, Officers Elected
Four new members – Jack Dickens '86, Ron Greene, Hussain Hasan '91 and Kimberly Sterling '92 – have been named to the Illinois Wesleyan University Board of Trustees.
Titans In The News
Wisconsin State Journal
Professor of Political Science Greg Shaw said the U.S. is entering a period of "strategic obstructionism," with each party working to prevent the other from getting credit for accomplishing its goals.
The Pantagraph
Titan athletics has taken a measured approach to the COVID-19 pandemic, as described by Athletic Director Mike Wagner.
The Tufts Daily
Former University chaplain and associate dean Elyse Nelson Winger is the new  chaplain at Tufts University.
Events
Titan Talks: Webinar Series
features IWU alumni who are leaders in their field, faculty with insight on their research, and staff with updates on their respective areas. The Titan Talks: Webinar Series is a lifelong learning and engagement opportunity for the Illinois Wesleyan Community.
Class Newsletter Highlight
Keep up with the latest news and photos from your classmates! When you visit your Class Newsletter, you can subscribe via email by submitting your address under "subscribe to my posts."

In recent highlights, Maggie Andersen '81 received a promotion to the position Senior Director of AMITA Health's Human Resources department this summer. Read more.
Kudos
Among his scholarly activities in 2020, Earl and Marian A. Beling Professor of Natural Sciences Tian-Xiao He co-authored or authored the following eight journal publications:
"Half Riordan array sequences," Linear Algebra and Its Applications, 604 (2020), 236-264.
"A-sequences, Z-sequence, and B-sequences of Riordan matrices," Discrete Mathematics, 343 (2020), no. 3, 111718, 18 pp.
"Recursive sequences and Girard-Waring identities with applications in sequence transformation," (with Peter J.-S. Shiue, Nie, Zihan Nie, and Minghao Chen), Electronic Research Archive, 28 (2020), no. 2, 1049-1062.
"Computation of Fermat's Pseudoprimes," (with P. J.-S. Shiue and Y. Chang), Journal of Discrete Mathematical Sciences & Cryptography, Published online: 13 Feb 2020.
"A note on Eulerian numbers and Toeplitz matrices," (with Peter J.-S. Shiue), Special Matrices, 8 (2020), 123-130.
"Palindromes and pseudo-involution multiplication," (with Louis Shapiro), Linear Algebra and Its Applications, 593 (2020), 1-17.
"Generalized Schröder matrices arising from enumeration of lattice paths," (with L. Yang and S.-L. Yang), Czechoslovak Mathematical Journal, 70(145) (2020), no. 2, 411-433.
"On the applications of the Girard-Waring identities," (with Peter J.-S. Shiue), Journal of Computational Analysis and Applications, 28 (2020), no. 4, 698-708.

In addition, He delivered a talk titled "Expression and Computation of Generalization of Stirling Numbers and Stirling Functions," at the Discrete Mathematics Seminar, Department of Mathematics, Illinois State University, March 5, 2020.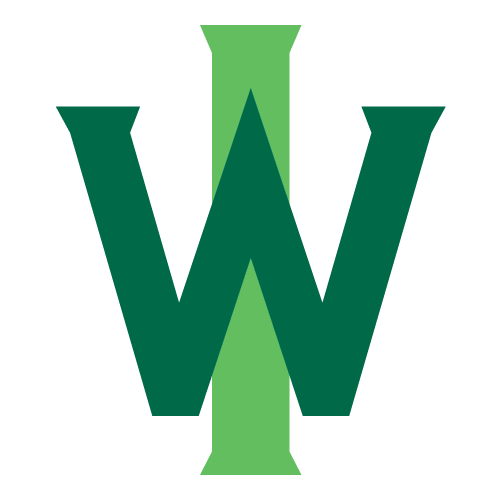 This newsletter is an electronic publication of Illinois Wesleyan University's Communications Office, edited by Ann Aubry, director of communications, in conjunction with the Office of Alumni Engagement. To submit items of interest, email webedit@iwu.edu.
Visit titanpride.org today to update your profile, register for an event, post pictures, or simply get back in touch.