Sept. 21, 2020
News for and about the Illinois Wesleyan community
Titans In The News
The New Yorker
Richard Jenkins '69 reflects on his career, upcoming films, and the assertion that he may be the most famous person in Rhode Island.
The Pantagraph
Associate Professor of Psychology Ellen Furlong provides a glimpse inside the canine mind in her new audiobook, part of the Great Courses series produced by Audible.
WGLT-Radio
President S. Georgia Nugent offered details on Illinois Wesleyan's response to the COVID-19 pandemic and efforts to address racism at a virtual Bloomington-Normal NAACP town hall.
(Minneapolis) Star Tribune
Movie and theatre critic Chris Hewitt '83 offered insight into his work and how it has changed during the COVID-19 pandemic.
The Pantagraph
Karl Pierburg '98 takes lessons from playing football at Illinois Wesleyan into his role as vice president for data, analytics and technology for the Atlanta Falcons and AMB Sports and Entertainment.
WGLT-Radio
Assistant Vice President for Advancement Carlo Robustelli praised the McLean County community as he announced his resignation from the County Board to take a job as vice president of advancement at Dickinson College in Carlisle, Pennsylvania. Also reported by WJBC-Radio.
(New Lenox) Patch
Dr. Courtney Botica '11 leads the new practice, Forever Family Dental, now open in New Lenox.
The Pantagraph
Monica Bullington '11 was among 26 McLean County women nominated for a YWCA McLean County Woman of Distinction Award.
Events
Titan Talks: Webinar Series
A lifelong learning and engagement opportunity for the Illinois Wesleyan community from the Office of Alumni Engagement.
Learn more or view past recordings
Virtual Homecoming October 5-11, 2020
We are planning a full week of fun and engaging virtual events and activities happening October 5-11 that we will share with you soon. We look forward to a great week celebrating together from your place in the world, because your Titan story continues no matter where you are. Schedule of events and registration to come: www.iwu.edu/homecoming
Class Newsletter Highlight
Keep up with the latest news and photos from your classmates! When you visit your Class Newsletter, you can subscribe via email by submitting your address under "subscribe to my posts."

In recent highlights, Andrew Villaseñor '13 received a Doctor of Osteopathic Medicine Degree from Lincoln Memorial University-DeBusk College of Osteopathic Medicine in Harrogate, Tennessee. He will continue his medical training in an internal medicine-preliminary residency at the University of Louisville School of Medicine in Louisville, Kentucky. Also, last year Andrew was awarded the Sherry R. Arnstein Minority Scholarship.
Kudos
Alexa Baltes '14, a graduate of Notre Dame Law School, will clerk for U.S. Supreme Court Justice Brett Kavanaugh during the 2021-22 term. Baltes is currently an associate at Consovoy McCarthy in Arlington, Virginia.
Announcements
Titan Votes Campaign
To the IWU alumni community
From Wah Chook '22, Student Senate Civic Engagement Commissioner
Tomorrow is National Voter Registration Day! My name is Wah and I am kicking off the Titan Votes campaign in collaboration with IWU's Athletics Department. We want all of the IWU community to get registered and motivated to vote.
As part of our campaign we are asking for people in the IWU community to send in their voting pictures, email them to iwusports@gmail.com, use #titanvotes2020 on insta, tag @iwusports or @iwusenate on Instagram. Make sure your selfies do NOT include a fill-in-ballot; selfies with your "I voted" stickers is exactly what we are looking for! We will be creating a video out of all the pictures we get.
You're also encouraged to use our Titan Votes filter on Facebook, it is titled "IWU Titan Votes 2020."
I am including a handful of resources:
Thanks a bunch, let's get voting!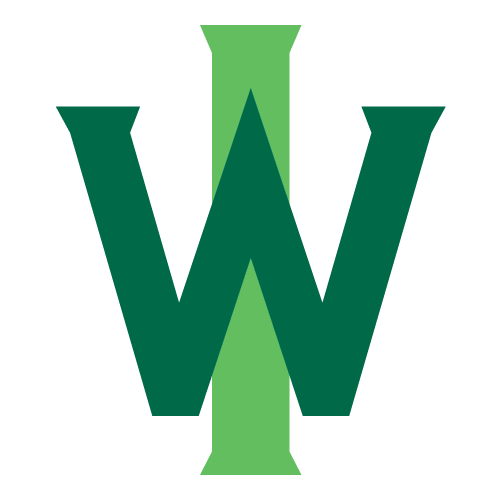 This newsletter is an electronic publication of Illinois Wesleyan University's Communications Office, edited by Ann Aubry, director of communications, in conjunction with the Office of Alumni Engagement. To submit items of interest, email webedit@iwu.edu.
Visit titanpride.org today to update your profile, register for an event, post pictures, or simply get back in touch.