July 20, 2020
News for and about the Illinois Wesleyan community
Distributed biweekly during summer months
Titan Athletics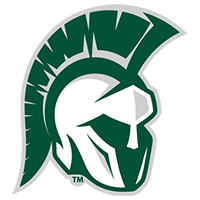 Rob Wuethrich '21 of the Illinois Wesleyan University men's golf team has been named the 2020 recipient of the Jack Nicklaus National Division III Player of the Year Award, the first IWU player to win the award in program history


Recent softball alumna Ally Wiegand '20 was nominated for the 2020 NCAA Woman of the Year Award.
Titans In The News
The Pantagraph
International students at Illinois Wesleyan and throughout the U.S. have faced added challenges during the COVID-19 pandemic.
Holland (Mich.) Sentinel
Former IWU volleyball standout Kyleigh Block '18 was named an assistant volleyball coach at Hope College.
The (Champaign) News-Gazette
Tonya Horn '01, president of Rogards Office Plus and a past Central Illinois Business 40 Under 40 honoree, was featured in a series spotlighting local leaders.
WGLT Radio
Retired IWU economics faculty member Michael Seeborg said Congress should extend COVID-19 jobless benefits past July, but develop a plan to phase them out once jobless rates fall below 10%.
(Alton, Ill.) Riverbender
IWU President S. Georgia Nugent was among university leaders expressing relief at the federal government's decision to rescind its recent policy and allow international students to retain their visas if attending exclusively online courses.
CultureMap Fort Worth
Soprano Megan Koch '17, Lesley Resident Artist with the Fort Worth Opera, performed in a July 4th concert which is available for streaming online.
Mashable
Associate Professor of Psychology Amanda Vicary discussed the growth of the true crime genre in new platforms.
(Arlington Heights) Daily Herald
Rachel Carreras '12 performed on "Cabaret Games," an online competition among suburban theater groups.
The Pantagraph
Vickie Folse '86, professor and director of the School of Nursing and Caroline F. Rupert Chair of Nursing, anticipates a strengthened partnership in placing students for internship and clinical experiences as Carle Health acquires Advocate BroMenn.
The Pantagraph
BroMenn and Eureka hospital patient safety director Kristie Wolfe '95 attended a celebration of the acquisition of Advocate hospitals by Carle Health.
Titan Talks: Webinar Series
Two upcoming Webinars will be presented by the Office of Alumni Engagement in collaboration with the Office of Diversity and Inclusion:
Activism and Advocacy in the Latinx Community
Presenters: Melissa Ramirez '14, Citlalli Gonzalez '18, Tristan Gunn '04
Moderator: Yesenia Martinez Calderon '20
Tuesday, July 21 – 12 - 1 p.m. CDT
Register here
White Allyship and Solidarity: How to Be Part of the Solution Against Anti-Black Racism
Presenters: Kevin Carey '13, Jessica Bondalapati '11, Dr. Libby Haywood
Moderator: Nicole Chlebek '16
Tuesday, July 28  – 12 - 1 p.m. CDT
Register here
Class Newsletter Highlight
Keep up with the latest news and photos from your classmates! When you visit your Class Newsletter, you can subscribe via email by submitting your address under "subscribe to my posts."

In recent highlights, sixth grade Social Studies teacher Kenneth French '84 was named a finalist for the Vanderburgh County (Indiana) 2020 Outstanding Educators of the Year award for middle schools.
Kudos
Professor of Anthropology Rebecca Mafazy published "Teaching Self-Representation through Collaborative Visual Ethnography," highlighting work by IWU students, as part of the Embodying Reciprocity Series on the anthropology blog Footnotes.


Assistant Professor of Nursing Amy Funk was recently elected to the Board of Directors for the National Health Care for the Homeless Council.


B. Charles and Joyce Eichhorn Ames Professor of Physics Gabriel Spalding gave an invited talk entitled "The Future of Optics is Programmable" at the summer meeting of the American Association of Physics Teachers (the first time this national conference has been held virtually).


Qingfan Jiang '12 has been awarded an Alvin H. Johnson AMS 50 Fellowship by the American Musicological Society for her dissertation, "Toward a Global Enlightenment: Music, Missionaries, and the Construction of a Universal History in Seventeenth- and Eighteenth-Century China and Europe." This is considered the most prestigious Ph.D. dissertation award in musicology. Jiang earned her master's in musicology from Rice University and is pursuing her Ph.D., also in musicology, from Columbia University.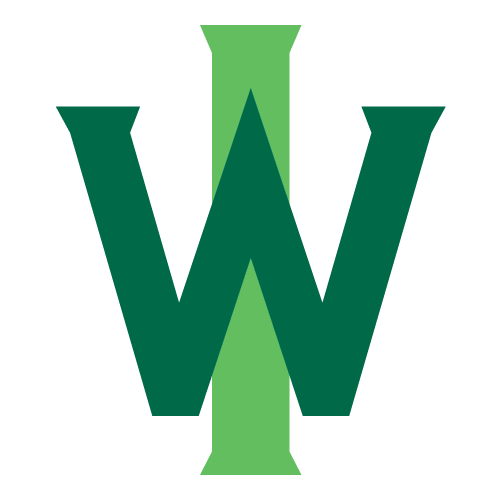 This newsletter is an electronic publication of Illinois Wesleyan University's Communications Office, edited by Ann Aubry, director of communications, in conjunction with the Office of Alumni Engagement. To submit items of interest, email webedit@iwu.edu.
Visit titanpride.org today to update your profile, register for an event, post pictures, or simply get back in touch.