June 8, 2020
News for and about the Illinois Wesleyan community
Distributed biweekly during summer months
Campus News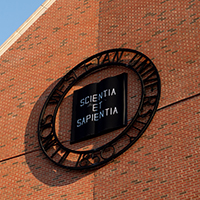 Four New Endowed Professors Named
Four Illinois Wesleyan faculty members were invested as endowed professors during the 2019-20 academic year: Ann Eckhardt '03, nursing; Robert Erlewine, religion; Will Jaeckle, biology; and Michael Theune, English.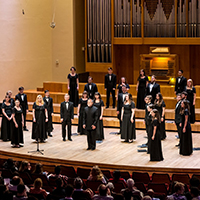 Collegiate Choir Makes Impression at South African Festival
Before the COVID-19 pandemic began impacting international travel, members of Illinois Wesleyan's Collegiate Choir sang in the Cape Town and Stellenbosch regions in South Africa during Spring Break, where they were subsequently honored for their performance at a renowned cultural festival.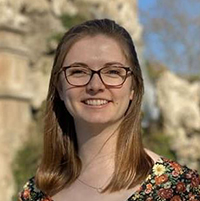 Bieniak '21 Awarded National Udall Scholarship
Illinois Wesleyan environmental studies major Leah Bieniak '21 has been awarded a highly competitive Udall Scholarship for excellence in leadership, public service, and commitment to the environment.
Titan Athletics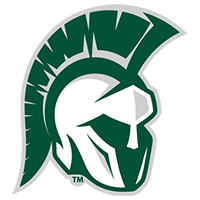 Cora Wilkinson '21 of the Illinois Wesleyan women's track and field team was selected to the College Sports Information Directors of America (CoSIDA) Academic All-District 7 Team. She will advance to the Academic All-American ballot.
Titans In The News
Yahoo! News
Erin Vogel '12, a social psychologist and postdoctoral fellow at Stanford University, discussed the "quarantine canceling" of celebrities.
Economy Watch
Chris Fusco '94, who has presided over a growth period at the Chicago Sun-Times as editor-in-chief, has been named executive editor. Also reported by Robert Feder.
The Pantagraph
Jim Ott '91 was named the NCAA Division III Dave Williams Coach of the Year by the Golf Coaches Association of America for a second-straight year.
EdTech: Focus on Higher Education
Esports are helping Illinois Wesleyan recruit higher-caliber students, according to IWU Vice President of Student Affairs and Dean of Students Karla Carney-Hall.
North America Farm Equipment Magazine
Emily Cour '02 was promoted by Brandt to associate general counsel and named assistant corporate secretary to a number of recently created Brandt subsidiaries.
Quad-City Times
Professor and Chair of Political Science Greg Shaw  was among prominent Illinoisans asked to recommend books that would help readers understand and then revitalize the state.
The Pantagraph
Fall enrollment numbers at Illinois Wesleyan are ahead of the previous year, despite the uncertainties of the ongoing pandemic.
WMTV (Madison, Wis.)
Chad McGehee '03 provides innovative training to University of Wisconsin-Madison student-athletes as the school's first director of meditation training.
WGLT-Radio
Illinois State University mourned the death of Steve Adams '68, longtime public address announcer at ISU men's basketball and football games, after a more than three-year battle with pancreatic cancer. Also in The Pantagraph.
Religion News Service
Al '89 and Andi (Guzman) Tauber '88, who met while students at Illinois Wesleyan, lead the faith-based nonprofit Emmaus Ministries, serving sexually exploited men.
Class Newsletter Highlight
Keep up with the latest news and photos from your classmates! When you visit your Class Newsletter, you can subscribe via email by submitting your address under "subscribe to my posts."

In recent highlights, acclaimed actor Frankie Faison '71 appeared on the cover of Theta Chi's quarterly magazine, The Rattle, this winter. The issue includes an extensive Q and A interview covering a range of topics, including his decisions to attend IWU and pledge Theta Chi.
Titan Talks: Webinar Series
How We Got Here: Racism + Higher Education
Presenter: Dr. Derrick Tillman-Kelly '09
Director of the UIA Fellows Program and Network Engagement, University Innovation Alliance
Wednesday, June 10  |  12 - 1 p.m. CDT
Learn more or register
Titan Community Conversations: Follow-up to "How We Got Here: Racism + Higher Education"
Thursday, June 11  |  12 - 1 p.m. CDT
Dr. Derrick Tillman-Kelly '09 to lead conversation
Learn more or register
Colleagues
In Sympathy
Thad Sutter, who served Illinois Wesleyan's bookstore for nearly 20 years before joining Penn College last fall, passed away on May 31. The family will host a celebration of life in the future. See his obituary.
Olga Young passed away on May 28 at age 98. She retired from Illinois Wesleyan in 1986, after 21 years working in the Financial Aid Office. A private family graveside service will be held. An obituary is online.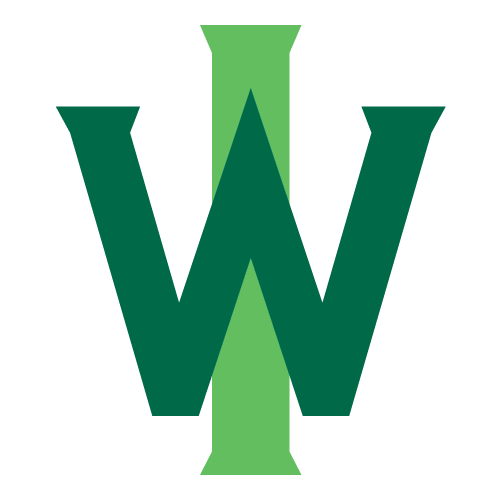 This newsletter is an electronic publication of Illinois Wesleyan University's Communications Office, edited by Ann Aubry, director of communications, in conjunction with the Office of Alumni Engagement. To submit items of interest, email webedit@iwu.edu.
Visit titanpride.org today to update your profile, register for an event, post pictures, or simply get back in touch.