April 27, 2020
News for and about the Illinois Wesleyan community
Campus News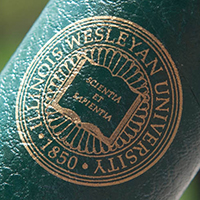 Seniors Honored for Outstanding Leadership
Five members of Illinois Wesleyan's senior class have been recognized as recipients of the 2020 Senior Leadership Awards, in categories of intellectual leadership, cultural leadership, leadership as a university employee, service to the community, and leadership for campus life.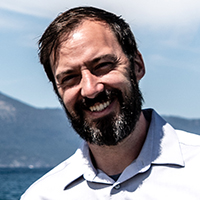 Roberts '01 Helps Respond to NYC COVID-19 Outbreak
Public health official Matthew Roberts '01, who is responding to the COVID-19 pandemic in New York City, recently shared his experience with Illinois Wesleyan students during a webinar sponsored by the Hart Career Center.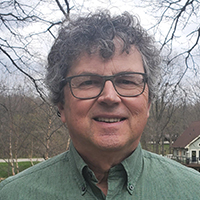 Students Select Professor, Advisor, Staff Member of the Year
The Illinois Wesleyan student body voted Joseph Solberg as 2020's Professor of the Year, Meghan Burke as Advisor of the Year and Hannah Mesouani as Staff Member of the Year.
Titan Athletics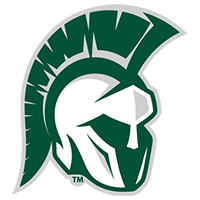 Illinois Wesleyan seniors Ally Wiegand and Garrett Shea have been recognized as the school's College Conference of Illinois and Wisconsin Merle Chapman Leadership award winners, in recognition of their loyalty, enthusiasm, leadership, sportsmanship, and a commitment to academic, athletic and personal excellence.

Titans In The News
Chicago Parent
Neil '96 and Amy Rubenstein are bringing joy to their neighborhood by donning costumes and staging children's character appearances.
WGLT Radio
Athletic Director Mike Wagner discussed the altered outlook for college sports, due to the coronavirus.
GlobeNewswire
With "in-depth knowledge" from her years of leadership at Pfizer, Nancy J. Hutson '71, Ph.D., has been appointed to Clearside Biomedical's Board of Directors.
The Pantagraph
Sharon Chung '00, professional classical musician and McLean County Board member, is practicing violin outside for her neighbors to enjoy while under the state's stay-at-home order.
CBS-TV Chicago
To help individuals like her husband Herb Zerth '03, an emergency medicine physician, Erin Zerth '03 started the Chicago Area COVID-19 Front Line Hero Meal Trains program.
The Pantagraph
Director of the Small Business Development Center of McLean County at Illinois Wesleyan Karen Bussone warned small businesses of scams related to the COVID-19 pandemic. 
Class Newsletter Highlight
Keep up with the latest news and photos from your classmates! When you visit your Class Newsletter, you can subscribe via email by submitting your address under "subscribe to my posts."

In recent highlights, Chris Unger '10 has joined the downtown Denver, Colorado law firm of Wells, Anderson & Race.
Virtual Events
Titan Talks: Webinar Series
You've Got Range: Using Lessons from IWU to Create Success
Presenter: Erick Henderson '12
Optometrist, McCauley Celin Eyecare
Tuesday, April 28  |  12 - 1 p.m.
Five Skills to Lead Where You Are
Presenter: Jordan Diehl Mann '12
Associate Marketing Manager, Spencer Stuart
Wednesday, April 29  |  6 - 7 p.m.
Learn more and register
High Stakes Conversations: Skills for Interviews, Digital Meetings, and Using Your Virtual Voice
Presenters: Casey Erin Clark '04 and Julie Fogh
Co-Founders of Vital Voice Training
Thursday, April 30  |  12 - 1 p.m.
Titan Talk with President Georgia Nugent
Presenter: President Georgia Nugent
Wednesday, May 6  |  12 - 1 p.m.
Registration coming soon
View Past Webinars
The Epidemiology of SARS-CoV2
Presenter: Dr. John Herrmann '74
View slides (recording coming soon)
Leading the Manufacturing Pivot
and Hustle During COVID-19
Presenter: Mark Denzler '93
View recording
Bookstore Clearance Sale
The IWU Bookstore has reduced prices to clear out their inventory of memorabilia and make room for new merchandise. Visit theiwubookstore.com for some great online bargains while supplies last.
Kudos
John Baines '98, head men's basketball coach at Elmhurst University, was named co-coach of the year by the Illinois Basketball Coaches Association. John was one of 10 college basketball coaches in the state, across all divisions of the NCAA, NAIA and NJCAA, to earn the honor.


IWU's B. Charles & Joyce Eichhorn Ames Professor of Physics Gabriel Spalding has co-authored an article entitled "Twisting waves increase the visibility of nonlinear behavior," which has just appeared in the New Journal of Physics.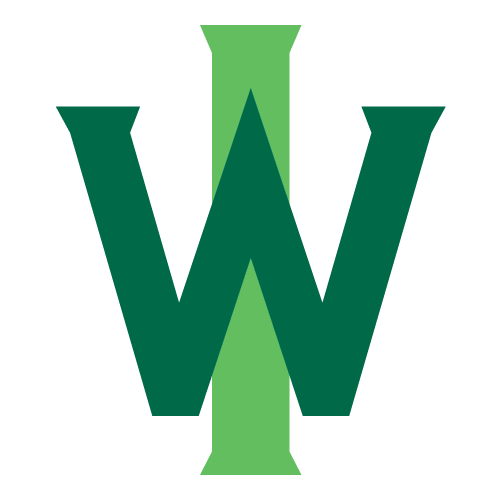 This newsletter is an electronic publication of Illinois Wesleyan University's Communications Office, edited by Ann Aubry, director of communications, in conjunction with the Office of Alumni Engagement. To submit items of interest, email webedit@iwu.edu.
Visit titanpride.org today to update your profile, register for an event, post pictures, or simply get back in touch.