March 30, 2020
News for and about the Illinois Wesleyan community
Campus News
Semester Continues Online
Illinois Wesleyan's spring semester has resumed, with faculty, students and many staff continuing their learning, working and connecting from remote settings. (We'd love to see photos or videos – consider tagging Illinois Wesleyan (@il_wesleyan on Instagram and Twitter, and @illinoiswesleyan on Facebook).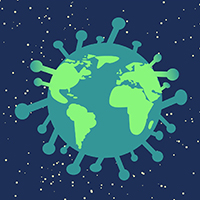 Alumni Provide Leadership in COVID-19 Global Response
In response to the coronavirus (COVID-19) global pandemic, hundreds of Illinois Wesleyan alumni – doctors, nurses, first responders, community and industry leaders, and countless others – are at the front lines of the international health crisis.
University Launches Titan Student Emergency Fund
A new fund has been established to help students with unexpected needs such as housing, travel, transportation and technology related to remote learning, as part of the impact of the coronavirus public health threat.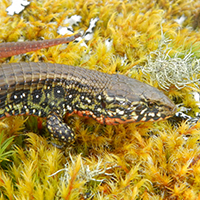 Lehr Discovers New Lizard Genus in Peruvian Andes
A new genus of lizard – Wilsonosaura – is Professor of Biology Edgar Lehr's most recent discovery through a National Geographic grant to explore the amphibian and reptile diversity of the Pui Pui Protected Forest in central Peru.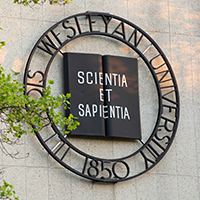 Illinois Wesleyan Announces Fall 2019 Dean's List
Illinois Wesleyan University's Dean's List for the fall semester of the 2019-20 academic year included 667 students from 27 states and 16 countries.
Titan Athletics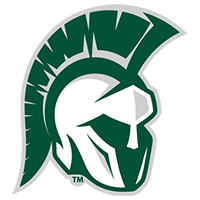 Senior Michael Behrensmeyer penned an open letter after the College Conference of Illinois and Wisconsin decision to cancel all remaining competitions this season: "I Understand, But It Doesn't Hurt Any Less."

Titans In The News
Chicago Tribune
With high school seniors' lives upended by coronavirus, universities including Illinois Wesleyan are loosening enrollment deadlines.
The Pantagraph
Illinois Wesleyan has launched a Titan Student Emergency Fund to provide relief to students with unexpected needs due to the pandemic.
The Pantagraph
Director of the Small Business Development Center at Illinois Wesleyan University Karen Bussone addressed COVID-19's impact on small businesses.
The Kansas City Star
On what would have been Major League Baseball's Opening Day, longtime Kansas City Royals broadcaster Denny Matthews '66 said life — and baseball — is "nothing more than a series of adjustments."
The Pantagraph
Illinois Wesleyan University is expanding its "credit/no credit" option for students, rather than receiving a letter grade, to ease the strain caused by rapid changes in response to the coronavirus pandemic.
The Chronicle of Higher Education
Some library and Information Technology employees continue coming to work while the IWU campus is closed, but access to the building is restricted as a precaution against the spread of COVID-19.
The (Joliet, Ill.) Herald-News
Ellen (Buldak) Wandless '95 was hired by (Plainfield, Ill.) Troy Community School District 30-C as director of finance.
The Rockford (Ill.) Register Star
Michael Wall '84 was promoted to assistant vice president of underwriting at Rockford Mutual Insurance Co.
The Pantagraph
The season ended abruptly as concerns spread about the coronavirus, but Ally Wiegand '20 and her Illinois Wesleyan softball teammates are "still winning."
The Kansas City Star
Jack Sikma '77 was among the selections for the Kansas City Star's all-time NAIA Tournament Team.
The (LaSalle, Ill.) News Tribune
Pat (Svendsen) Schou '74 presided over the 31st annual National Rural Health Policy Institute, held in February in Washington, D.C.
(Manitowoc, Wis.) Seehafer News
Paul Kinsella '95 was named head football coach at Roncalli High School in Manitowoc, Wisconsin.
The (Minneapolis) Star Tribune
Research from Associate Professor Amanda Vicary was cited in explanation of women's interest in the true crime genre.
Alumni Engagement
In response to guidance on the national and state level, we are following national guidelines from the CDC that recommend scheduling no events for 50 or more people. Regrettably, this includes the postponement of All In for Wesleyan and the Presidential Welcome Tour events until further notice. We encourage you to take care of yourself and your family during this time.
Class Newsletter Highlight
Keep up with the latest news and photos from your classmates! When you visit your Class Newsletter, you can subscribe via email by submitting your address under "subscribe to my posts."

In recent highlights, Amanda Hjerpe '99 got a new job as Foundation Liaison at DuPage County Animal Services in Wheaton, Illinois.
Kudos
Sue (Snapp) Seibring '82 was nominated for the Communication Innovation Award, recognized at the Association for Women in Communications Bloomington-Normal Chapter's Crystal Awards, on Feb. 27. As Advocate BroMenn's manager of volunteer and auxiliary services for the past 20 years, Sue manages hundreds of volunteers and oversees several community events, including the biennial Chase for Champions, an innovative event to honor public safety responders. Money raised from the event supports public safety scholarships and facility funding for BroMenn.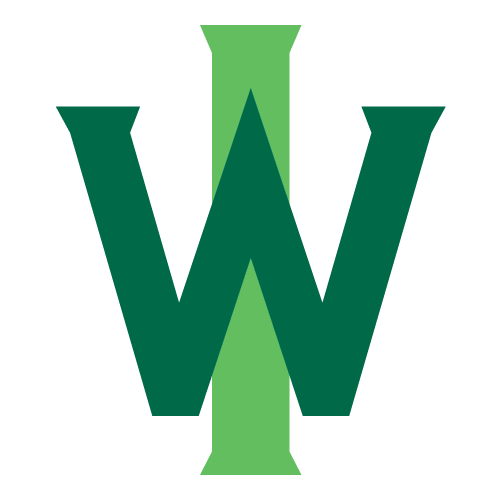 This newsletter is an electronic publication of Illinois Wesleyan University's Communications Office, edited by Ann Aubry, director of communications, in conjunction with the Office of Alumni Engagement. To submit items of interest, email webedit@iwu.edu.
Visit titanpride.org today to update your profile, register for an event, post pictures, or simply get back in touch.