Jan. 6, 2020
News for and about the Illinois Wesleyan community
Titan Athletics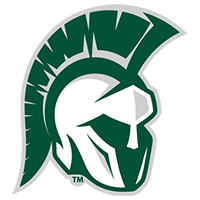 Former Illinois Wesleyan men's golfer Shane Smith '13 earned regular season status on the Korn Ferry Tour for the upcoming season with his performance at the qualifying tournament finals, Dec. 12-15.
Former Titan track and cross country standout Amanda Macuiba '16  qualified for the 2020 Olympic Trials in the marathon, by running the California International Marathon in 2:44:29, on Dec. 8.

Titans In The News
Finance & Commerce
Shaye Mandle '93, the president and CEO of Medical Alley Association, was a panelist in a discussion on the anticipated technological and economic renaissance in Rochester, Minnesota.
Effingham Daily News
Kameron Roberts '23 played the role of conductor in an interactive Polar Express event that benefited CASA of Effingham County.
WGLT-Radio
Assistant Professor of Sociology Todd Fuist offered commentary on the gender imbalance in music, in an in-depth report also featuring vocalist and former IWU Technology Trainer Kate Browne.
Wednesday Journal
The Oak Park and River Forest High School community mourned the loss of former teacher and administrator Jason Dennis '99, who died Dec. 18.
Daily Southtown
Beyond Pedagogy, a juried exhibition at Prairie State College's Christopher Art Gallery, features work by art faculty from Illinois colleges and universities, including IWU Assistant Professor of Art Joshua Lowe.
The Pantagraph
Retired IWU Librarian Karen Schmidt will receive the adult Martin Luther King Award at the 44th annual Martin Luther King Jr. Awards Luncheon, sponsored by the Bloomington Human Relations Commission.
(Oak Park) Oak Leaves
Mark Anderson '93 and his siblings Erik and Lauren performed their third annual Anderson Family Holiday Jamboree at FitzGerald's in Berwyn, Illinois.
The (Ottawa, Ill.) Times
Kate Tombaugh '07 and IWU adjunct instructors Nancy Pounds and Laurel Beard performed in Messiah at St. Paul's Church in Streator, Illinois.
(Lake Forest) Lake Forester
Lisa Leali '99, currently chief education officer at Kenilworth School District 38, was named the next superintendent at Lake Bluff Elementary School District 65.
The Pantagraph
A new book co-edited by Dan Terkla, IWU emeritus professor of English, focuses on the seven most significant English maps of the world from the 12th and 13th centuries.
WMBD/WYZZ TV
Former IWU staff member Reenie Bradley and her husband established a donation allowing local public libraries to circulate family passes to the Miller Park Zoo. Also in The Pantagraph.
The Pantagraph
Isaac Simmons '20, a candidate for ordination within the United Methodist Church, was cautiously optimistic about news of an amicable split of the church over issues involving same-sex marriage and ordination of gay clergy.
Alumni Events
View Presidential Welcome Tour Events
January 2020
Titan Mixer - Arizona
Network with young alumni (graduates of the last 15 years)
Thursday, January 23  |  5 - 7 p.m.
The Harp Pub - Mesa, Arizona
Presidential Welcome Tour - Arizona
Sunday, January 26  |  12:30 - 3 p.m.
McCormick Ranch Golf Club - Scottsdale, Arizona


February
Jack Sikma Hall of Fame Celebration
Saturday, February 1, 2020  |  6 - 8 p.m. 
Hansen Student Center, Center Court
School of Theatre Arts (SoTA) Senior Showcase
Monday, February 3, 2020  |  6:30 - 9:30 p.m.
Stage 773 - Chicago, Illinois 
IWU Council for Women Summit
Friday, February 21 - Saturday, February 22  | Time TBD
Illinois Wesleyan University - Bloomington
March
Presidential Welcome Tour - Florida 
Sunday, March 8, 2020 | 4 - 6 p.m.
Stonebridge Country Club - Naples, Florida
Career Immersion Excursion Student and Alumni Networking Event
Tuesday, March 10  
AT&T Stadium - Arlington, Texas  |  4:30 - 6 p.m.
Texas Live!  |  6 - 8:30 p.m.
Pride Alumni Community Student and Alumni Panel  
Thursday, March 26 |  8 - 10 p.m.
Illinois Wesleyan University - Memorial Center, Turfler Room 
April
Presidential Welcome Tour - Chicago 
Sunday, April 26, 2020 | 3 - 5 p.m.
The Metropolitan - Chicago
Class Newsletter Highlight
Keep up with the latest news and photos from your classmates! When you visit your Class Newsletter, you can subscribe via email by submitting your address under "subscribe to my posts."

In recent highlights, Lucinda (Cindy) Cline Bufford '77 was awarded the Georgia State recognition award at the Southeast Regional Conference of the Wound, Ostomy, and Continence nurses society in Columbus, Georgia. The award recognizes her contribution, service, outstanding leadership, and dedication to the advancement of WOC nursing. Cindy has been a Wound, Ostomy and Continence nurse at the Medical College of Georgia, Augusta University Medical Center in Augusta, Georgia for 20 years and has worked there as an RN for 37 years.
Kudos
Los Angeles Dodgers Midwest Scouting Supervisor Gary Nickels '68 was named Scout of the Year by Major League Baseball at its Winter Meetings in December 2019. Gary was previously inducted into the Midwest Scouts Association Hall of Fame and the Mid Atlantic Scouts Association Hall of Fame in 2009.


Joe Musso '13 joined CBS Sports HQ as an anchor in December 2019. He previously served as a sports anchor for KOVR-TV, a CBS affiliate in Sacramento, California.


Visiting Assistant Professor of Music John Orfe received a 2019 ASCAP Plus Award in recognition of his professional activity as a composer.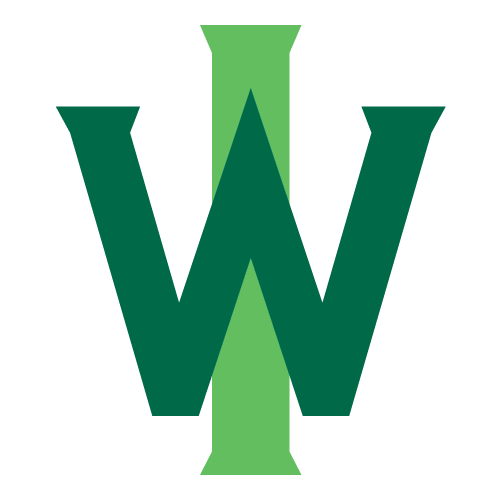 This newsletter is an electronic publication of Illinois Wesleyan University's Communications Office, edited by Ann Aubry, director of communications, in conjunction with the Office of Alumni Engagement. To submit items of interest, email webedit@iwu.edu.
Visit titanpride.org today to update your profile, register for an event, post pictures, or simply get back in touch.