Dec. 9, 2019
News for and about the Illinois Wesleyan community
Campus News
McLean County Scholarship Annual Guarantee Increases to $30,000
McLean County high school graduates admitted to Illinois Wesleyan are now guaranteed a total scholarship package of at least $30,000 per year, thanks to more than $1.1 million raised by the Illinois Wesleyan Associates, a group of local community and business leaders and IWU alumni.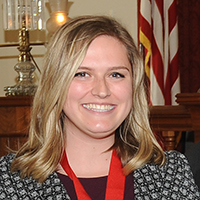 Rettberg '20 Honored as Student Laureate
Political science major Kayley Rettberg '20 has been named a 2019 Student Laureate by The Lincoln Academy of Illinois. A leader in the classroom and community, she plans to attend law school upon graduation.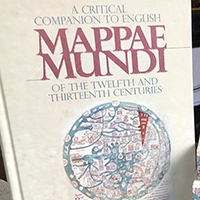 Medieval European Maps of the World Profiled in Faculty Book
The seven most significant English maps of the world from the twelfth and thirteenth centuries – known as mappae mundi – are the focus of a new book co-edited by Dan Terkla, Emeritus Professor of English at Illinois Wesleyan.
Titan Athletics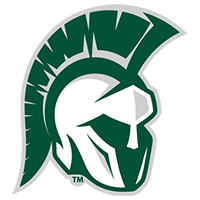 Junior Rob Wuethrich of the Illinois Wesleyan men's golf team has been selected to compete in the prestigious Patriot All-America Invitational, Dec. 29-31 at The Wigwam in Litchfield, Arizona.
Titans In The News
The Pantagraph
More than 100 students in over a dozen different courses shared research posters, oral presentations, and creative work around the subject of this year's annual intellectual theme at IWU, "Fact or Fiction."
The (Edwardsville) Intelligencer
Madison County Associate Judge Ryan Jumper '00 spoke to the Student Athlete Leadership Team at Liberty Middle School in Edwardsville, taking them on a photo journey of his time as a student and athlete growing up in Edwardsville.
The (Tualatin, Ore.) Times
With related experience, passion, and a master's in public administration from Portland State University, Megan George '13 is the new assistant to the city manager of Tualatin, Oregon.
Vogue
Anna Slevin '07 is building her conscious streetwear label ASc into a full range of ready-to wear, working with a small team of Chicago-area producers and fabric suppliers.
WMTW-TV (Maine)
Katherine Slevin '10 created the C. Love Cookie Project, donating 21% of her cookie sales to three nonprofits in Portland, Maine. (Along with Anna, just featured in Vogue, she is one of five Slevin siblings to attend IWU.)
Scottsdale (Ariz.) Independent
Works from Dennis Kleidon '66 were featured in a show at Scottsdale's Gallery Andrea.
Forge
Associate Professor of Psychology Amanda Vicary offered research to explain women's interest in true crime.
Bookstore Discount for Alumni
Get Your Titan Discount
This holiday season, you can stock up on gifts for your favorite Titan at the IWU Bookstore.
Now through Monday, Dec. 16, the discount for alumni is doubled to 20 percent, either online or in the store. Visit theiwubookstore.com and use the coupon code "alumni" at checkout.
Alumni Events
Save the Dates:
January 2020
Titan Young Alumni Connection - Arizona
Thursday, January 23  |  5 - 7 p.m.
The Harp Pub - Mesa, Arizona
Titan Connection - Arizona
Sunday, January 26  |  12:30 - 3 p.m.
McCormick Ranch Golf Club - Scottsdale, Arizona


February
School of Theatre Arts (SoTA) Senior Showcase
Monday, February 3  |  Time TBD
Stage 773 - Chicago, Illinois 
IWU Council for Women Summit
Friday, February 21 - Saturday, February 22  | Time TBD
Illinois Wesleyan University - Bloomington
March
Titan Connection - Florida 
Sunday, March 8 | 4 - 6 p.m.
Stonebridge Country Club - Naples, Florida
Career Immersion Excursion Student and Alumni Networking Event
Tuesday, March 10  
AT&T Stadium - Arlington, Texas  |  4:30 - 6 p.m.
Texas Live!  |  6 - 8:30 p.m.

Pride Alumni Community Student and Alumni Panel  
Thursday, March 26 |  8 - 10 p.m.
Illinois Wesleyan University - Memorial Center, Turfler Room 
Class Newsletter Highlight
Keep up with the latest news and photos from your classmates! When you visit your Class Newsletter, you can subscribe via email by submitting your address under "subscribe to my posts."

In recent highlights, Tracy Lytwyn '12 accepted an account supervisor role in Chicago with Spectrum Science, a leading health and science public relations agency.
Kudos
In Sympathy
IWU Campus Safety Officer Kevin Long '80 passed away on Sunday, Nov. 24. Kevin served as Textbook Coordinator in the Illinois Wesleyan Bookstore starting in August 2002, then transferred to Campus Safety in July 2019. See his obituary.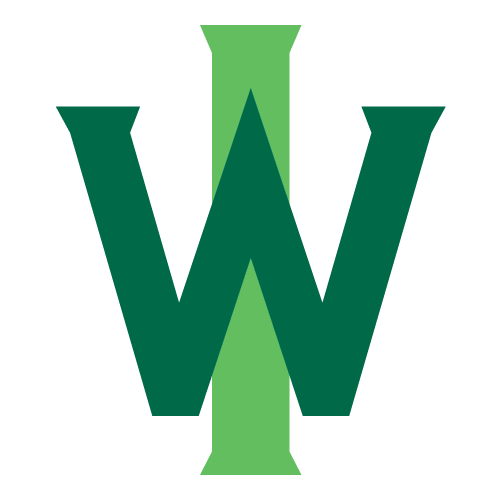 This newsletter is an electronic publication of Illinois Wesleyan University's Communications Office, edited by Ann Aubry, director of communications, in conjunction with the Office of Alumni Engagement. To submit items of interest, email webedit@iwu.edu.
Visit titanpride.org today to update your profile, register for an event, post pictures, or simply get back in touch.
All images and content