Nov. 18, 2019
News for and about the Illinois Wesleyan community
Campus News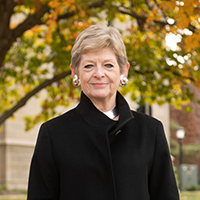 Georgia Nugent Named 20th President of Illinois Wesleyan
S. Georgia Nugent, Ph.D., president emerita of Kenyon College, will lead Illinois Wesleyan as the institution's 20th president. Nugent, who joined IWU as interim president in August of 2019, becomes the first woman to serve as president of the University.
Welcome, President Nugent!
Watch a video celebrating highlights or watch the campus announcement, featuring speakers Elyse Nelson Winger, Associate Dean of Students and Chaplain; Tim Szerlong '74, Board of Trustees Chair; and Presidential Search Committee members Dr. Laura Randolph '92, trustee; Mary Coleman, faculty; Michael Thompson, staff; and student Wah Chook '22.
Titan Athletics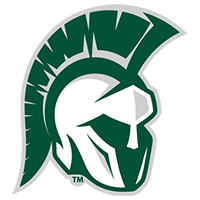 The women's soccer team advanced to the second round of the NCAA Tournament before losing to the University of St. Thomas on Sunday, Nov. 17. The Titans finished their season with a 15-6-0 overall record, culminating in a CCIW Tournament Championship and an automatic NCAA tournament bid, the 12th in the team's history.
Junior Katie North of the women's cross country team has been chosen to compete at the 2019 NCAA Division III Cross Country Championships on Saturday, Nov. 23.
Titans In The News
WGLT Radio
Georgia Nugent said she came to love Illinois Wesleyan so much in her brief time on campus, she agreed to go beyond her term as interim president and become the University's 20th (and first woman) president. More coverage from WEEK/WHOI TV and WJBC Radio.
The Pantagraph
Director of the Small Business Development Center of McLean County at Illinois Wesleyan Karen Bussone discussed Small Business Saturday and the importance of supporting local small businesses.
Argus Leader (Sioux Falls, S.D.)
The Zeal Center for Entrepreneurship hired Kate Flemming '10 as its new community manager.
The Pantagraph
Ian Coulter-Buford '12 returned to IWU to help choreograph its upcoming musical, The Life, opening Wednesday.
University of St. Thomas, Minnesota
Meghan Burke, associate professor and chair of sociology and anthropology, spoke about her book, Colorblind Racism.
Alumni Events
Titan Mixer - Minority Alumni Network
Thursday, December 5
5 - 8 p.m.
Persona - Chicago, Ilinois
Join members of the Minority Alumni Network to connect and network with fellow alumni in a relaxed atmosphere. You will also have an opportunity to hear from guest speaker De'Andre Hardy '00, who will discuss "Success in Sales" with the group.
Save the Date: Titan Connection - Arizona
Sunday, January 26, 2020
12:30 - 3 p.m.
McCormick Ranch Golf Club - Scottsdale, Arizona
Class Newsletter Highlight
Keep up with the latest news and photos from your classmates! When you visit your Class Newsletter, you can subscribe via email by submitting your address under "subscribe to my posts."

In recent highlights, Amanda Hjerpe '99 was elected as Library Trustee for the Winfield Public Library District in Winfield, Illinois.
Kudos
Fern Rosetta Sherff Professor of Music David Vayo recently attended two premieres of his musical compositions. On Oct. 18 in Houston, Shawn Head and Daron Kirsch performed Mirroring for shakuhachi (Japanese bamboo flute) and cello, as part of a concert collaboration between Head, whom Vayo hosted at IWU earlier this year, and the Westheimer String Quartet. A second performance of Mirroring took place on Nov. 1, and a third is planned for Nov. 22.
The premiere of Songs of Ourselves for baritone voice, two trombones, two percussionists and piano was sung by James Martin '92, a professor of voice at Dickinson College in Carlisle, Pennsylvania, on Oct.27. The three poems which Vayo set to music were specifically written for the project by noted poet and recent Ohio Poet Laureate Amit Majmudar. While at Dickinson, Vayo spoke to opera-theater students about setting words to music, and to orchestration and composition students about his work composing for Chinese traditional instruments.


B. Charles and Joyce Eichhorn Ames Professor of Physics Gabriel Spalding traveled to the Washington, DC area earlier this month for a board meeting of the American Association of Physics Teachers, which promotes science-based education at all levels, from grade school to grad school. Spalding currently serves as Director-at-Large for the society.


The third edition of Inorganic Chemistry, a senior-level text by James E. House, Adjunct Professor of Chemistry and Scholar in Residence, has been published by Academic Press, a division of Elsevier Science. The first edition was published in 2008, the second in 2013, and a translation of the book has also been published in Japanese.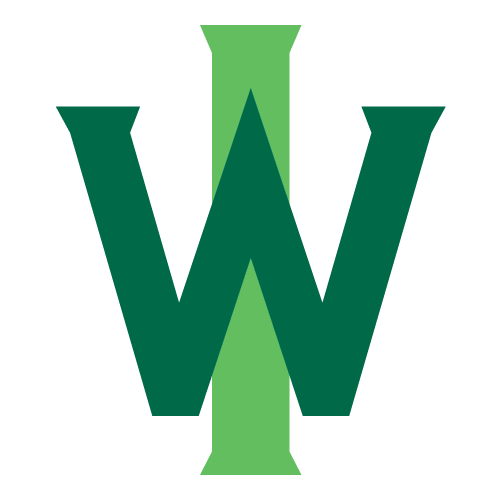 This newsletter is an electronic publication of Illinois Wesleyan University's Communications Office, edited by Ann Aubry, director of communications, in conjunction with the Office of Alumni Engagement. To submit items of interest, email webedit@iwu.edu.
Visit titanpride.org today to update your profile, register for an event, post pictures, or simply get back in touch.