Nov. 4, 2019
News for and about the Illinois Wesleyan community
Campus News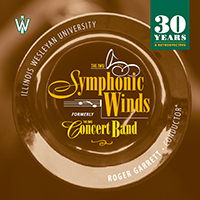 Garrett Releases Symphonic Winds Retrospective CD Set
Roger Garrett, longtime clarinet professor and director of the Illinois Wesleyan Symphonic Winds, has selected 158 minutes of music, pulled from Symphonic Winds performances over the past 30 years, for a double CD set to celebrate his upcoming retirement.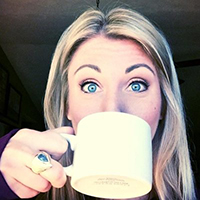 Shull '03 Shares Power of Personal Branding
In a talk hosted by the Hart Career Center, Jessica Lynn Shull '03 shared advice with current students regarding how to create and control a digital personal brand to help them land a job.
Titan Athletics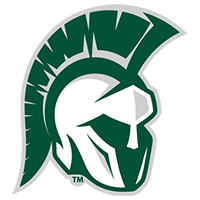 The women's volleyball team locked up the No. 2 seed in the College Conference of Illinois and Wisconsin Tournament with a nail-biting five-set victory at Elmhurst College on Oct. 30, and will host the CCIW Championships Semifinals this Thursday, Nov. 7.
Titans In The News
The Pantagraph
Assistant Professor of Music Roger Garrett is capping three decades at Illinois Wesleyan with the release of a double CD of IWU Symphonic Winds performances.
The Pantagraph
Despite a performance that earned praise from the show's judges, IWU Adjunct Assistant Professor Melinda Rodriguez was eliminated from NBC's The Voice.
Alumni Events
Titan Connection - Chicago Region
Wednesday, November 6
6 - 8 p.m.
Emmett's Brewing Company - Downers Grove
"Decoding Dogs and Entertaining Elephants" – Have you ever wondered what dogs are thinking? Or, why animals act the way they do in general? Associate Professor of Psychology Ellen Furlong will share her research from the IWU Dog Scientists Lab, where she and IWU students study, hypothesize, and explore animal behavior. You'll want to hear their discoveries!
Titan Mixer - St. Louis
Wednesday, November 13
5 - 8 p.m.
Join Illinois Wesleyan University alumni and friends and relive the nostalgia of your childhood at Up-Down Arcade Bar in St. Louis.
Save the Date: Titan Connection - Arizona
Sunday, January 26, 2020
12:30 - 3 p.m.
McCormick Ranch Golf Club - Scottsdale, Arizona
Class Newsletter Highlight
Keep up with the latest news and photos from your classmates! When you visit your Class Newsletter, you can subscribe via email by submitting your address under "subscribe to my posts."

In recent highlights, Colleen Kennedy '95 earned her Ph.D. in Public Policy and Administration with a specialization in Terrorism, Mediation, and Peace from Walden University in August. Currently, she is a Visiting Assistant Professor of Sociology and Criminal Justice at Rockford University, where she also serves as the Coordinator of the Peace and Conflict Studies Minor. Read more.
Kudos
Director of the International Office Stacey Shimizu participated in a panel discussion, "'Gaining an Edge' – Research & Practice of Career Integration in Study Abroad," at the annual IES Abroad Conference in Chicago, Oct. 16-18. In particular, Shimizu presented information about the integration of nursing majors in the IWU Spain Program and the IWU Freeman Asia Internship program.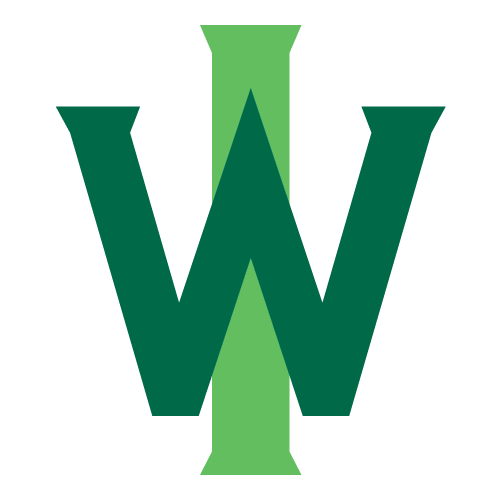 This newsletter is an electronic publication of Illinois Wesleyan University's Communications Office, edited by Ann Aubry, director of communications, in conjunction with the Office of Alumni Engagement. To submit items of interest, email webedit@iwu.edu.
Visit titanpride.org today to update your profile, register for an event, post pictures, or simply get back in touch.