Oct. 7, 2019
News for and about the Illinois Wesleyan community
Titan Athletics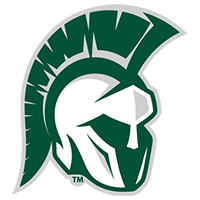 The football team cruised to a 42-14 Homecoming victory over Carroll University on Oct. 5.
Brandon Mueller has been chosen to lead the future Illinois Wesleyan University men's volleyball team.
The men's and women's soccer teams were honored with the College Team Academic Award by the United Soccer Coaches' Association for the 2018-19 academic year, while the softball team saw nine student-athletes earn Easton/National Fastpitch Coaches Association Scholar-Athlete honors.
Titans In The News
WEEK-TV
Contents of a time capsule, placed at the Mark Evans Observatory in 1969 by Apollo 8 astronaut Frank Borman, were unveiled during IWU homecoming festivities. More coverage from The Pantagraph and WJBC Radio.
WEEK-TV
Assistant Athletic Director Tony Bankston '91 weighed in on the proposed "Fair Play for Pay Act" in Illinois, which could allow college athletes to earn money from usage of their name, image and likeness.
(Champaign, Ill.) News-Gazette
Adjunct Assistant Professor of Music Melinda Rodriguez advanced through the "Blind Auditions" round of NBC's The Voice.
The (Oak Ridge, Tenn.) Oak Ridger
Guest conductor Walt Otey '76 directed the Oak Ridge Community Band in a performance of William Schuman's "When Jesus Wept" at the band's "Dreams in Sound" concert.
Leader-Telegram (Eau Claire, Wis.)
Anna Rybicki '00 has been named the Chippewa Valley Symphony Orchestra's new executive director. (Subscription required)
The Pantagraph
Illinois Wesleyan's esports team will compete in the championship match of the Best Coast Invitational at University of California, Irvine.
Royal Purple (UW-Whitewater)
Musicians from the Illinois Chamber Music Festival, directed by IWU's Lisa Nelson, performed a tour concluding at the University of Wisconsin-Whitewater.
STL News
Mark Denzler '93, President and CEO of the Illinois Manufacturers' Association, will continue to serve on the Workers' Compensation Advisory Board, with a new appointment by Gov. JB Pritzker.
Alumni Events
Titan Mix and Learn – Northern California 
Saturday, November 2
3 - 6 p.m.
Join Illinois Wesleyan University alumni for a tour and hands-on activity at The Crucible in West Oakland, California.
Titan Connection - Chicago Region
Wednesday, November 6
6 - 8 p.m.
Emmett's Brewing Company - Downers Grove
"Decoding Dogs and Entertaining Elephants" – Have you ever wondered what dogs are thinking? Or, why animals act the way they do in general? Associate Professor of Psychology Ellen Furlong will share her research from the IWU Dog Scientists Lab, where she and IWU students study, hypothesize, and explore animal behavior. You'll want to hear their discoveries!
Titan Mixer - St. Louis
Wednesday, November 13
5 - 8 p.m.
Join Illinois Wesleyan University alumni and friends and relive the nostalgia of your childhood at Up-Down Arcade Bar in St. Louis.
Class Newsletter Highlight
Keep up with the latest news and photos from your classmates! When you visit your Class Newsletter, you can subscribe via email by submitting your address under "subscribe to my posts."

In recent highlights, Michael Zaremba Jr. '09 graduated College of DuPage Nursing and passed his boards in June of 2019. He is currently working as an R.N. in the ICU at Good Samaritan Hospital in Downers Grove.
Kudos
Associate Professor of Nursing Brenda Lessen Knoll has published 3 new 2019 randomized controlled trials on her Premature Infant Oral Motor Intervention (PIOMI) with international colleagues in Zahedan, Iran (Community Nursing Research Center at the Zahedan University of Medical Sciences) & Tehran, Iran (Neurobehavioral Research Center at the University of Social Welfare and Rehabilitation Sciences); and with IWU Alum Victoria Drake '18 and colleague in Bangkok, Thailand (Faculty of Medicine Ramathibodi Hospital, Mahidol University):


Lessen Knoll, B., Daramas, T. & Drake, V. (2019) Randomized trial of a prefeeding oral motor therapy and its effect on feeding improvement in a Thai NICU. Journal of Obstetric, Gynecologic & Neonatal Nursing, 48(2), 176-188. doi: 10.1016/j.jogn.2019.01.003 
Mahmoodi, N., Lessen Knoll, B., Keykha, R., Jalalodini, A & Ghaljaei, F. (2019) The effect of oral motor intervention on oral feeding readiness and feeding progression in preterm infants. Iranian Journal of Neonatology, 10(3) 58-63. doi:10.22038/ijn.2019.34620.1515
Ghomi, H., Yadegari, F., Soleimani, F, Lessen Knoll, B., Noroozi, M & Mazouri, A. (2019) The effects of premature infant oral motor intervention (PIOMI) on oral feeding of preterm infants: A randomized clinical trial. International Journal of Pediatric Otorhinolaryngology, 120, 202-209. doi: 10.1016/j.ijporl.2019.02.005   



B. Charles & Joyce Eichhorn Ames Professor of Physics Gabriel Spalding served as one of two External Reviewers for the Department of Physics & Astronomy at Brigham Young University.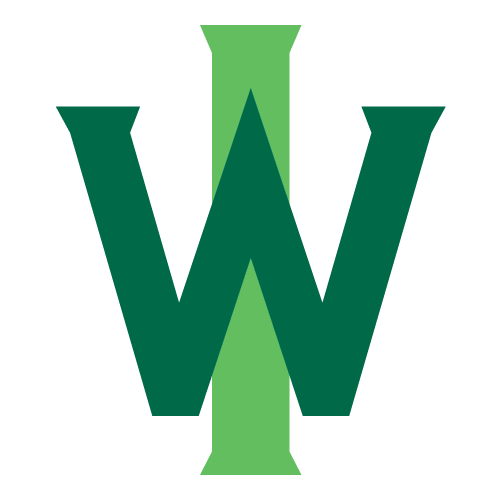 This newsletter is an electronic publication of Illinois Wesleyan University's Communications Office, edited by Ann Aubry, director of communications, in conjunction with the Office of Alumni Engagement. To submit items of interest, email webedit@iwu.edu.
Visit titanpride.org today to update your profile, register for an event, post pictures, or simply get back in touch.