Sept. 30, 2019
News for and about the Illinois Wesleyan community
Campus News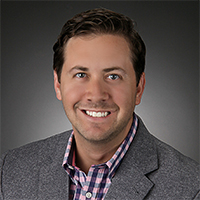 Becker '01 Named One of Billboard Magazine's Top Music Lawyers
Jeff Becker, a 2001 Illinois Wesleyan alum, is one of Billboard Magazine's 2019 Top Music Lawyers for his commitment to providing comprehensive representation to musicians, producers, songwriters, publishers, record labels and other artists.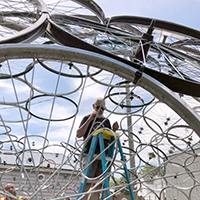 Students Aid in WBRP Community Partnership
Grant proposals written by IWU Action Research Center students Michelle Roy '20 and Cole Churchill '20 served as an impetus for three new West Bloomington Revitalization Project (WBRP) community projects, which were recently unveiled.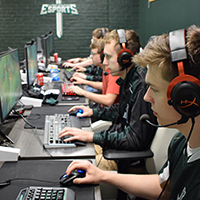 League of Legends Team Wins Trip to California for Title Match
By knocking off some of the top collegiate esports programs in the nation, the Illinois Wesleyan League of Legends team earned an all-expenses-paid trip to the University of California, Irvine to compete in the UCI Best Coast Invitational championship match.
Titan Athletics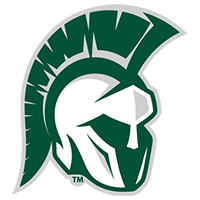 Titans won their home opening football game against Augustana on Saturday, Sept. 28.
Titans In The News
WGLT-Radio
The Ames Library will unveil a collection of columns, notes, interview transcripts and memorabilia from Hall of Fame sports writer Dave Kindred '63 during Homecoming 2019.
(Peoria, Ill.) Journal Star
George Jones '77 will be one of the first two recipients of Pekin Community High School's Distinguished Alumni Award, celebrated during PCHS homecoming festivities.
The Hollywood Reporter
Producer Bill Damaschke '85 discussed the process of bringing Baz Luhrmann's "Moulin Rouge!" to the Broadway Stage.
Farm Journal's Pork
Zack Talbert '16, a third-year University of Illinois veterinary student, won the Morrison Swine Innovator Prize for his research and proposed new technology for the industry.
The (Marion, N.C.) McDowell News
The Sky Symphonic Band, under the direction of David Wilken '92, will stage a Halloween "Spooktacular" at White Horse Black Mountain on Oct. 31.
Religion & Politics
Illinois Wesleyan University has a new statement on religious accommodations, encouraging stakeholders to refrain from scheduling campus events on major religious holidays.
Class Newsletter Highlight
Keep up with the latest news and photos from your classmates! When you visit your Class Newsletter, you can subscribe via email by submitting your address under "subscribe to my posts."

In recent highlights, Adam Cordray '09 graduated from his Critical Care Fellowship at Franciscan Health Olympia Fields this summer. He has accepted a position as an Intensivist with Lakeland Medical Center in Saint Joseph, Michigan.
Kudos
Monica Bullington '11 is among local "20 Under 40" honorees, recognized among young professionals who excel in their career, are passionate about their community and are making a mark in Central Illinois.


Madelyn E. Dulin '19 and James E. House, Adjunct Professor and Scholar in Residence, have published "An Adsorption Experiment Utilizing Bentonite, a Green and Inexpensive Clay" in The Chemical Educator, 2019, 24, 114-117.  Dulin is currently attending the University of Illinois College of Medicine in Rockford.


Maria Hanna '18, a second-year medical student at Northwestern University Feinberg School of Medicine in Chicago, is a contributing writer for in-Training, an online peer-reviewed publication for medical students described as the intellectual center for news, commentary, and the free expression of the medical student voice.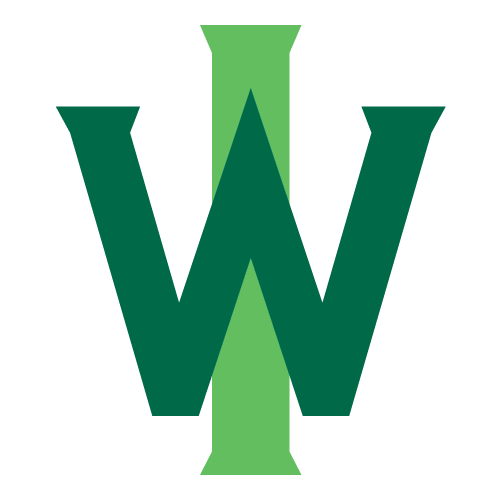 This newsletter is an electronic publication of Illinois Wesleyan University's Communications Office, edited by Ann Aubry, director of communications, in conjunction with the Office of Alumni Engagement. To submit items of interest, email webedit@iwu.edu.
Visit titanpride.org today to update your profile, register for an event, post pictures, or simply get back in touch.