Sept. 16, 2019
News for and about the Illinois Wesleyan community
Campus News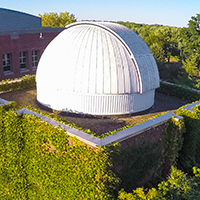 50 Year-Old Time Capsule to be Opened at Homecoming
The contents of a 50-year-old time capsule from the Mark Evans Observatory, placed by Apollo 8 astronaut Frank Borman during the observatory's 1969 dedication ceremony, will be unveiled during Illinois Wesleyan's Homecoming.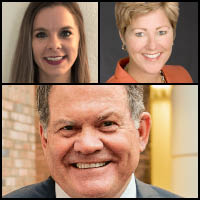 Alumni to be Honored at Homecoming
Ed Rust Jr. '72, Erin Anderson '07, and Jean (Sullivan) Baird '80 will be recognized at the annual "Alumni Awards Reception: Best of Illinois Wesleyan" on Friday, Oct. 4.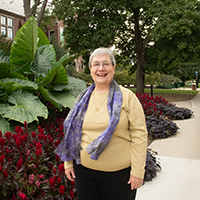 Phoenix Gates to be Dedicated at Homecoming
The campus gateway at the Presser Hall sidewalk, across from Evelyn Chapel, will officially be renamed The Phoenix Gates to honor the Phoenix family legacy, which includes sale of land where the campus was built and ongoing scholarships.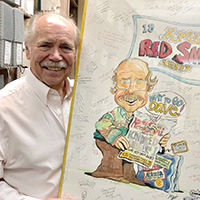 Dave Kindred Collection to Open at The Ames Library
National Hall of Fame sportswriter Dave Kindred '63 will return to Illinois Wesleyan for the opening of the Dave Kindred Papers collection in the Tate Archives and Special Collections on Friday, Oct. 4, during Homecoming activities.
Titan Athletics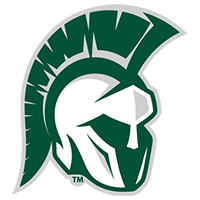 Illinois Wesleyan announced the addition of men's volleyball and women's bowling as the University's 23rd and 24th intercollegiate sport offerings. Both sports will begin competition during the 2020-21 athletic year.
Titans In The News
Chicago Tribune
Joe Ruffolo '88, a physics teacher at West Leyden High School in Northlake, Illinois, is a finalist for Illinois Teacher of the Year.
Chicago Health
IWU student-athlete Charlie Hildestad '22 has found "relief and happiness" after receiving a cure for a heart arrhythmia.
Cobb (Georgia) Business Journal
Cobb-based Sterling Seacrest Partners, a top insurance brokerage and consulting firm, has named Shannon Baker '14 as a client advisor.
Wisconsin State Journal
Chad McGehee '03 works with athletes, law enforcement officials and students in mindfulness, the practice of using mental exercises to cope with stress.
Forbes
With Illinois Wesleyan alum Michael Tipsord '81 as CEO, State Farm is among a majority of Fortune 100 companies whose chief executives attended schools outside the Ivy League.
WGLT Radio
A set of gates at Illinois Wesleyan will be named in honor of the family who sold land to the school some 165 years ago. The Oct. 5 dedication will be part of Homecoming festivities.
(Decatur) Herald & Review
Britt Boles '13 has been promoted to business tax manager at RSM US LLP, a leading provider of audit, tax and consulting services.
(Kankakee) Daily Journal
Lori Marek Birtley '76, a fellow Central Illinois native and IWU classmate of Jack Sikma '77, reunited with the new Hall of Famer at a reception hosted by alumni in Seattle.
Class Newsletter Highlight
Keep up with the latest news and photos from your classmates! When you visit your Class Newsletter, you can subscribe via email by submitting your address under "subscribe to my posts."

In recent highlights, Michael Zaremba Jr. '09 graduated from College of DuPage Nursing and passed his boards in June of 2019. He is currently working as an R.N. in the ICU at Good Samaritan Hospital in Downers Grove, Illinois.
Kudos
Associate Professor of Sociology and Chair of Sociology and Anthropology Meghan Burke gave a keynote address on Sept. 11 on Racial Literacy and the Arts, and helped to facilitate half-day workshops around race and diversity at the University of North Carolina School of the Arts.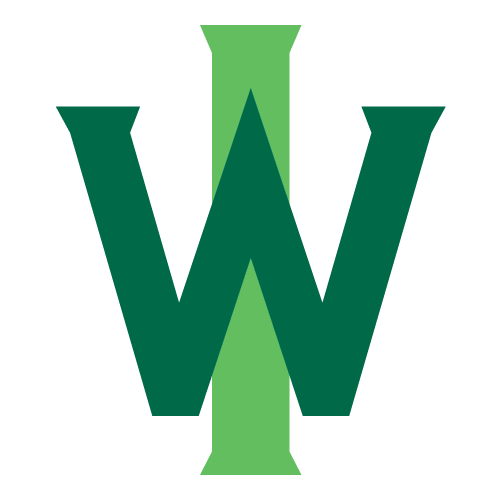 This newsletter is an electronic publication of Illinois Wesleyan University's Communications Office, edited by Ann Aubry, director of communications, in conjunction with the Office of Alumni Engagement. To submit items of interest, email webedit@iwu.edu.
Visit titanpride.org today to update your profile, register for an event, post pictures, or simply get back in touch.