Sept. 9, 2019
News for and about the Illinois Wesleyan community
Titan Athletics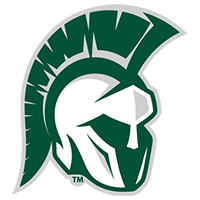 Junior Rob Wuethrich tied for the individual title as the No. 1 Illinois Wesleyan men's golf team won the Tim Kopka Memorial Tournament at Randall Oaks Golf Club on Sept. 7. All six Titans finished in the top-20 as IWU won the tournament for third straight year.
Titans In The News
Stockhouse
Ryan Smith '06 has been appointed Vice President of Product and Engineering by Grabango, the leading provider of checkout-free shopping technology.
The Pantagraph
Interim President Georgia Nugent encouraged students to search for truth in providing the keynote address at the annual President's Convocation.
The Pantagraph
Karen Bussone, the director of the Small Business Development Center of McLean County at Illinois Wesleyan, wrote about opportunities in small business entrepreneurship for veterans.
Class Newsletter Highlight
Keep up with the latest news and photos from your classmates! When you visit your Class Newsletter, you can subscribe via email by submitting your address under "subscribe to my posts."

In recent highlights, Dr. William Farrar '71 will become the permanent CEO of The Ohio State University Arthur G. James Cancer Hospital and Richard J. Solove Research Institute, pending approval by The Ohio State University Board of Trustees.
Kudos
J. E. House, Adjunct Professor and Scholar in Residence, is the Series Editor for Developments in Physical & Theoretical Chemistry, a series of research volumes being published by Elsevier Science. The third volume in the series, Spectroscopy and Dynamics of Single Molecules, has been published with Professor Carey Johnson of the University of Kansas as the volume editor. 
This newsletter is an electronic publication of Illinois Wesleyan University's Communications Office, edited by Ann Aubry, director of communications, in conjunction with the Office of Alumni Engagement. To submit items of interest, email webedit@iwu.edu.
Visit titanpride.org today to update your profile, register for an event, post pictures, or simply get back in touch.