Sept. 3, 2019
News for and about the Illinois Wesleyan community
Titan Athletics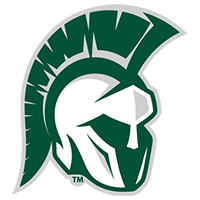 Longtime Illinois Wesleyan Sports Information Director Stew Salowitz '76 retired Friday, Aug. 30, after more than 30 years in the role at his alma mater.


For the fourth straight year, the men's golf team opened the season with a win over Millikin University in the Battle for Route 51.
Titans In The News
Crain's Chicago Business
Juan Salgado '91, the Chancellor of City Colleges of Chicago, was named one of "Chicago's Most Powerful Latinos."
The Pantagraph
Professor and Associate Provost Emeritus Roger Schnaitter has penned a book on the presidency of former IWU President Minor Myers jr.
Ford County Record
Bob Huppert '09 will be inducted into the Gibson City-Melvin-Sibley Hall of Fame at halftime of the school's homecoming game on Sept. 27.
Clinton (Ill.) Journal
Dr. Bradley Grant '03 owns and operates Mid-State Eye practices, with locations in Clinton and Shelbyville, Illinois.
The Pantagraph
IWU students can now view grades, event schedules and dining options through a new Illinois Wesleyan mobile app.
Class Newsletter Highlight
Keep up with the latest news and photos from your classmates! When you visit your Class Newsletter, you can subscribe via email by submitting your address under "subscribe to my posts."

In recent highlights, Joshua Newport '00 has returned to Central Illinois and is currently a Science Librarian at Milner Library at Illinois State University.
Kudos
Alison Sweeney '01 has joined the faculty at Yale University as an Associate Professor of Physics and Ecology & Evolutionary Biology.
This newsletter is an electronic publication of Illinois Wesleyan University's Communications Office, edited by Ann Aubry, director of communications, in conjunction with the Office of Alumni Engagement. To submit items of interest, email webedit@iwu.edu.
Visit titanpride.org today to update your profile, register for an event, post pictures, or simply get back in touch.