Aug. 26, 2019
News for and about the Illinois Wesleyan community
Campus News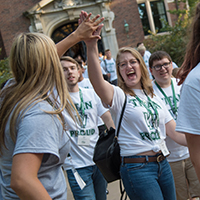 New Students Welcomed at Convocation
"If you want to bring your gifts, talents and passions to a community where they'll matter, then you're a Titan, and you've come to the right place," new Interim President Georgia Nugent told incoming students, after reading from current students' comments about IWU during the New Student Convocation.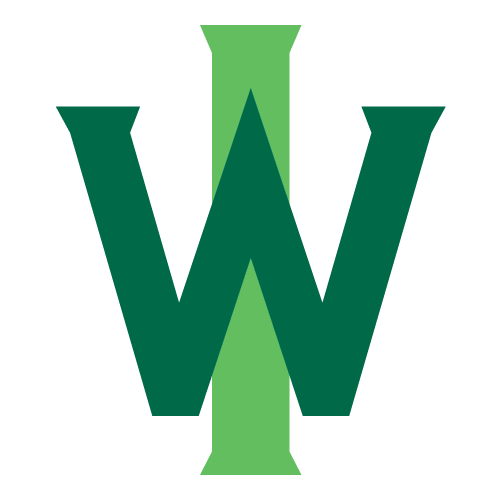 New Illinois Wesleyan App Connects Campus
Students can easily view their grades, courses, campus events, dining options and more within the free Illinois Wesleyan app, now available for download on Apple and Android mobile devices.
Darnell '88 Wins Starkey Award
Michele Murray Darnell '88 is the 2019 recipient of the Max L. Starkey Service Award, recognizing a staff member whose loyalty, enthusiasm and outstanding contributions have provided an invaluable service to the Illinois Wesleyan community.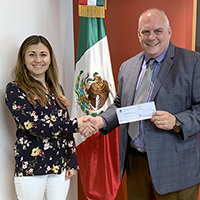 Scholarship Grant Awarded by the Consulado General de México
A $10,000 scholarship grant to support students of Mexican origin or Mexican descent was presented to Illinois Wesleyan University at the Consulate General de México en Chicago.
Titan Athletics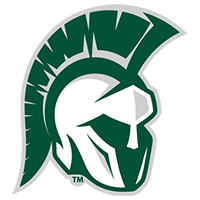 Coming off their NCAA Division III National Championship last season, the Illinois Wesleyan men's golf team enters the 2019-20 season as the top-ranked team in the nation, according to the Bushnell Golfweek Preseason Poll. See more team rankings at iwusports.com.
Titans In The News
The Pantagraph
In her first week on the job, Illinois Wesleyan Interim President Georgia Nugent said she has been struck by people's "eagerness to get going, to really work together."
WILL Radio
Professor of English Kathleen O'Gorman shared her experience interviewing migrant children and observing their living conditions at the U.S.-Mexico border.
The Pantagraph
Nearly 40 volunteers offered insight as "books" at a Human Library that was part of IWU's Mission Day.
(Hinsdale-Clarendon Hills) Patch
Jeff Lambert '86 has been named a senior regional sales director for Boston Mutual Life Insurance Company.
Broadway World
Elizabeth Kensek '02 has been named associate producer at WaterTower Theatre in Addison, Texas.
Sauk Valley Media
Bill Hertel '68, owner of Grace Notes Music Studio in Dixon, is still sharing his music with the world.
WMBD-TV
Stew Salowitz '76, who will retire at the end of the month, presided over his final football media day as IWU's Sports Information Director.
FarmWeekNow.com
"Illinois farm boy" Jack Sikma '77 will be inducted into the Naismith Memorial Basketball Hall of Fame in September.
Class Newsletter Highlight
We've made it easier to keep up with the latest news and photos from your classmates! When you visit your Class Newsletter, you can subscribe via email by submitting your address under "subscribe to my posts."

In recent highlights, Ethan Schrum '99 is the author of The Instrumental University: Education in Service of the National Agenda after World War II, published by Cornell University Press in June 2019.
This newsletter is an electronic publication of Illinois Wesleyan University's Communications Office, edited by Ann Aubry, director of communications, in conjunction with the Office of Alumni Engagement. To submit items of interest, email webedit@iwu.edu.
Visit titanpride.org today to update your profile, register for an event, post pictures, or simply get back in touch.