Aug. 19, 2019
News for and about the Illinois Wesleyan community
Titan Athletics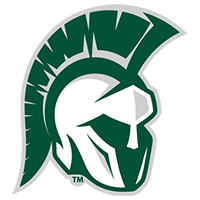 The fall sports season gets underway with scrimmages for men's and women's soccer and volleyball this week.
Titans In The News
WGLT Radio
Professor of English Kathleen O'Gorman spent part of her summer interviewing children held at U.S. immigration facilities on behalf of the Center for Human Rights and Constitutional Law.  
The Pantagraph
Tips for small business hiring were included in a column by Karen Bussone, director of the Small Business Development Center at Illinois Wesleyan.
The Pantagraph
Construction of the 26th Habitat Collegiate House, a joint project between Illinois State and Illinois Wesleyan students, began this month.  
WXEF Radio, Effingham
Grant Wolfe '21, along with his Illinois Wesleyan basketball teammates, took a 10-day trip to Italy that included a series of exhibition games.
Alumni Events
Indiana Mixer 
Tuesday, August 29
5-7 p.m.
Connect with alumni and friends at Blind Owl Brewery for happy hour. Appetizers will be provided.
24th Annual Titan Alumni and Friends Golf Outing  
Monday, September 9
Noon start; 5 p.m. dinner
Join us for the 24th Annual Titan Alumni Golf Outing at the Mistwood Golf Club in Romeoville, Illinois.
Class Newsletter Highlight
We've made it easier to keep up with the latest news and photos from your classmates! When you visit your Class Newsletter, you can subscribe via email by submitting your address under "subscribe to my posts."

In recent highlights, Frankie Faison '71 stars as Ron in the NBCUniversal drama "The Village," which premiered March 19 in prime time. Faison is a veteran actor of stage and screen, with over 100 credits to his name.
Kudos
Professor of Religion Robert Erlewine gave a talk, "Banishing Hegel from the Garden of Eden: Samuel Hirsch, Hegel, and the Question of Idolatry" at Dartmouth College on Aug. 13.


Assistant Professor of English Brandi Reissenweber has published:
The SPIE Optics + Photonics meeting is the largest international, multidisciplinary optical sciences and technology meeting in North America,consisting of 70 independent conferences along with a significant trade show. Once again, IWU B. Charles & Joyce Eichhorn Ames Professor Gabriel Spalding chaired the largest of these conferences, which highlighted Nobel Prize winning work, including a special session recognizing Nobel Prize winner and SPIE Fellow Arthur Ashkin. Spalding has served for 16 years on the Optics + Photonics Technical Organizing Committee for Nanoscience + Engineering.
This newsletter is an electronic publication of Illinois Wesleyan University's Communications Office, edited by Ann Aubry, director of communications, in conjunction with the Office of Alumni Engagement. To submit items of interest, email webedit@iwu.edu. See an archive of past editions.
Visit titanpride.org today to update your profile, register for an event, post pictures, or simply get back in touch.