Aug. 12, 2019
News for and about the Illinois Wesleyan community
Titan Athletics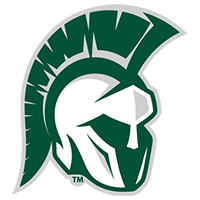 Illinois Wesleyan student-athletes have been honored recently for academic achievements:
Titans In The News
WEEK TV
Illinois Wesleyan served as co-host to the annual St. Jude Telethon, which raised nearly $11 million for the children's research hospital.
The Pantagraph
Bloomington residents can weigh in on the development of property jointly owned by the city of Bloomington and Illinois Wesleyan, adjacent to the city-owned former Mennonite Hospital and Electrolux site.
The Pantagraph
Professor Irving Epstein has published a new book, Affect Theory and Comparative Education Discourse: Essays on Fear and Loathing in Response to Global Educational Policy and Practice.
The Pantagraph
A change to plans for a bike lane along Route 9 will reduce the number of impacted street parking spaces near Illinois Wesleyan. More coverage from WGLT Radio.
Alumni Events
Titan Day at the Races 
Saturday, August 17
12:30 - 5:30 p.m.
Join fellow alumni and friends for a fun day at the races at the Arlington International Racecourse! Enjoy lunch, drinks, and a great view from the Canopy Finish Line as you connect with fellow Titans and cheer on your favorite horse.

Indiana Mixer 
Tuesday, August 29
5-7 p.m.
Connect with alumni and friends at Blind Owl Brewery for happy hour. Appetizers will be provided.
24th Annual Titan Alumni and Friends Golf Outing  
Monday, September 9
Noon start; 5 p.m. dinner
Join us for the 24th Annual Titan Alumni Golf Outing at the Mistwood Golf Club in Romeoville, Illinois.
Class Newsletter Highlight
We've made it easier to keep up with the latest news and photos from your classmates! When you visit your Class Newsletter, you can subscribe via email by submitting your address under "subscribe to my posts."

In recent highlights, Marybeth (Mathison) Timmermann '93 is assistant editor of Diary of a Philosophy Student, Volume 2, 1928-29 by Simone de Beauvoir. Published in June 2019 by the University of Illinois Press, this volume is the latest in the Beauvoir Series, a 7-volume collection of the writings of Simone de Beauvoir. Timmermann has been involved as contributing translator or editor for 6 of the 7 volumes.
This newsletter is an electronic publication of Illinois Wesleyan University's Communications Office, edited by Ann Aubry, director of communications, in conjunction with the Office of Alumni Engagement. To submit items of interest, email webedit@iwu.edu. See an archive of past editions.
Visit titanpride.org today to update your profile, register for an event, post pictures, or simply get back in touch.