July 22, 2019
News for and about the Illinois Wesleyan community
Distributed bimonthly during the summer
Campus News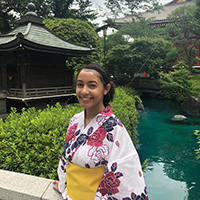 Freeman Asia Interns Share Experiences Abroad
From traversing the green countryside of Japan to witnessing protesters marching in Hong Kong, 36 Illinois Wesleyan students are immersing themselves in Asian culture while developing valuable career skills as Freeman Asia interns.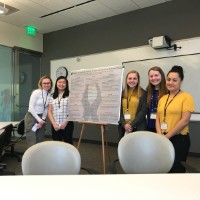 Nursing Students Awarded Grant for Interfaith Research
Six Illinois Wesleyan University nursing students have been awarded a $4,000 Campus Innovation grant from the Interfaith Youth Core to conduct two projects exploring religious diversity within nursing during the 2019-20 academic year.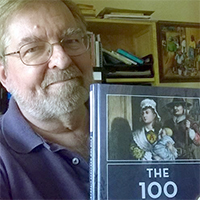 Significant Literary Characters Identified in New Faculty Book
Some of the most impactful figures in fiction are identified in a new book, The 100 Greatest Literary Characters, written by R. Forrest Colwell Chair of English James Plath, along with co-authors Gail Sinclair and Kirk Curnutt.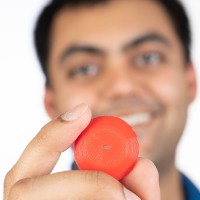 Entrepreneurial Fellowship Winner Develops Sleep Study Device
Medical school-bound Niyant Vora '19 can add Entrepreneurial Fellowship winner to his already extensive resume. The recent grad was awarded the biannual fellowship for an in-home polysomnogram device to conduct detailed sleep studies.
Titan Athletics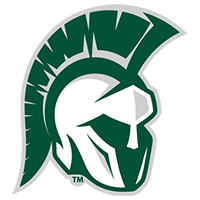 Illinois Wesleyan student-athletes
A total of 174 Illinois Wesleyan student-athletes have been chosen as recipients of the College Conference of Illinois & Wisconsin (CCIW) Academic All-Conference honors from the winter and spring seasons, announced on July 18.
Titans In The News
The Pantagraph
Longtime IWU Sports Information Director Stew Salowitz '76 will retire at the end of August.
WGLT-Radio
Mike Seeborg, Robert S. Eckley Distinguished Professor of Economics, predicts a recent state gas tax hike will cause Illinoisans to drive less.
The Norman (Okla.) Transcript
Jim Molinari '77 is entering his first season as an assistant coach for the University of Oklahoma men's basketball team.
Central Illinois Buzz
Sculptures by former IWU Laboratory Coordinator Nisa Blackmon were featured in the McLean County Arts Center's Armstrong Gallery.
The Pantagraph
The IWU Language School for Kids held its annual summer mini camp July 8-12, introducing youth to another language and other cultures.
West Cook News
John Mastandona '10 has joined the Village of Western Springs as Assistant Director of Finance.
The Pantagraph
Alan Leahigh '67, a member of the IWU Alumni Board of Directors and former Pantagraph reporter, described how the newspaper covered the first moon landing.
Franchise Update Media
Bob Hitchcock '96 was named chief technology officer at Brightway Insurance, a market-leading insurance distribution company.
WGLT-Radio
Information Literacy Librarian and Associate Professor Chris Sweet, a bike historian, discussed the role women played in bicycle pioneering and how female bike riding impacted society.
Atlantic (Iowa) News Telegraph
Dr. Emily Chang '96 will join the medical team at Cass County Health System (CCHS) in Atlantic, Iowa.
The Pantagraph
Karen Bussone, director of the Small Business Development Center at Illinois Wesleyan, wrote of the importance of cyber security in her guest column.
Sleep Review
Niyant Vora '19 was awarded Illinois Wesleyan's biannual Entrepreneurial Fellowship to develop a sleep study device.
Alumni Events
Network Summer Picnic 
Sunday, August 4
2-5 p.m.
Join fellow alumni and friends at the annual Network Summer Picnic at the home of Dave Darling '79 and Genie Darling.
Titan Day at the Races 
Saturday, August 14
12:30 - 5:30 p.m.
Join fellow alumni and friends for a fun day at the races at the Arlington International Racecourse! Enjoy lunch, drinks, and a great view from the Canopy Finish Line as you connect with fellow Titans and cheer on your favorite horse.

Indiana Mixer 
Tuesday, August 29
5-7 p.m.
Connect with alumni and friends at Blind Owl Brewery for happy hour. Appetizers will be provided.
24th Annual Titan Alumni and Friends Golf Outing  
Monday, September 9
Noon start; 5 p.m. dinner
Join us for the 24th Annual Titan Alumni Golf Outing at the Mistwood Golf Club in Romeoville, Illinois.
Class Newsletter Highlight
We've made it easier to keep up with the latest news and photos from your classmates! When you visit your Class Newsletter, you can subscribe via email by submitting your address under "subscribe to my posts."

In recent highlights, Dr. Erick Henderson '12 had the opportunity to work with fellow Titan Dr. Lindsay Sicks '06 at the American Optometric Association annual meeting in St. Louis, Missouri. See more.
Kudos
IWU B. Charles & Joyce Eichhorn Ames Professor Gabriel Spalding led a 2-day "ALPhA Immersion" hands-on workshop for instructors from around the country, about incorporating Digital Optics into the advanced instructional labs at their home institutions.


Former IWU faculty member Carren Moham has been named the new Associate Academic Dean at Hesston College in Hesston, Kansas.
This newsletter is an electronic publication of Illinois Wesleyan University's Communications Office, edited by Ann Aubry, director of communications, in conjunction with the Office of Alumni Engagement. To submit items of interest, email webedit@iwu.edu. See an archive of past editions.
Visit titanpride.org today to update your profile, register for an event, post pictures, or simply get back in touch.