June 10, 2019
News for and about the Illinois Wesleyan community
Distributed bimonthly during the summer
Campus News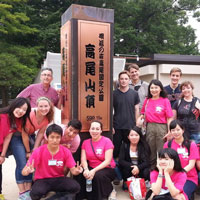 Students Attend Technos International Week
Anna Schultz-Breef '21, Seth Morgan '22 and R. Forrest Colwell Endowed Chair and Professor of English James Plath are traveling to Tokyo for a two-week cultural exchange, as Illinois Wesleyan's representatives for Technos International Week.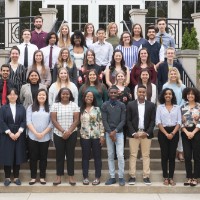 Freeman Asia Program Sends 36 IWU Students Abroad
A group of 36 Illinois Wesleyan students will spend the summer working at internship sites in four countries across Asia, with their expenses paid thanks to funding from the Freeman Foundation.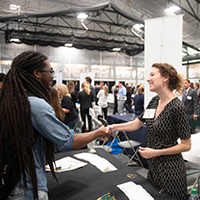 Career Placement Statistics Demonstrate Graduate Success
Illinois Wesleyan far surpasses most other institutions in preparing graduates for their careers, according to an annual graduate survey from the Hart Career Center and a job placement analysis by Zippia.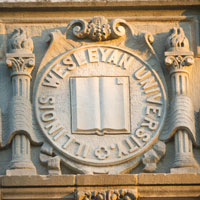 Students Named 2019 Eckley Scholars
Illinois Wesleyan has announced this year's recipients of the Robert S. and Nell B. Eckley Scholars and Artists Program fellowships, who will receive stipends to pursue research this summer with a faculty mentor.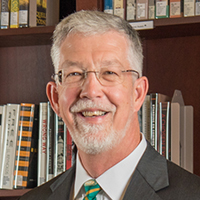 Eric Jensen Announces Retirement and Resignation as President
Eric R. Jensen announced to the University's Board of Trustees and the campus community his retirement and subsequent resignation as president, effective at the end of May.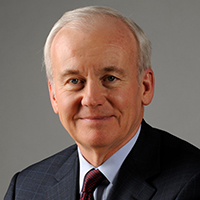 Illinois Wesleyan Elects New Board Chair, Officers and Trustees
Timothy J. Szerlong, a 1974 graduate of Illinois Wesleyan, has been elected Chair of the University's Board of Trustees. He succeeds George A. Vinyard, who has served IWU as a trustee for 42 years, including 14 years as Board Chair.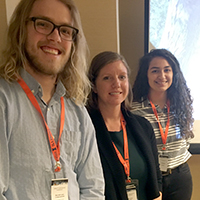 Students Present Inclusive Education Research at Conference
Yesenia Martinez-Calderon '20 and Maxwell Crowninshield '20 presented their two-year-long research project at the Culturally Responsive Evaluation and Assessment (CREA) Conference in Chicago.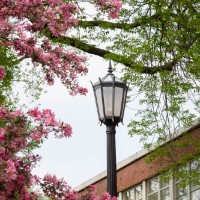 Illinois Wesleyan Announces Spring 2019 Dean's List
The Dean's List at Illinois Wesleyan for the spring semester includes 668 students from 23 states and 15 countries.
Titan Athletics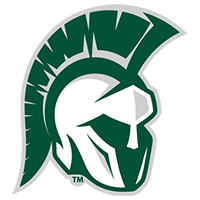 Junior Ally Wiegand was chosen as the inaugural winner of the Schutt Sports/National Fastpitch Coaches Association Division III National Pitcher of the Year award.
Head Men's Golf Coach Jim Ott was chosen as the Division III winner of the Dave Williams National Coach of the Year Award, presented by Golf Pride Grips.
Titans In The News
WJBC Radio
The Illinois Wesleyan University Board of Trustees elected Timothy Szerlong '74 as its chair, while adding two new trustees. More coverage from The Pantagraph.
WGLT Radio
Mark Denzler '93, president and CEO of the Illinois Manufacturers' Association, discussed a new report that shows the vital role of manufacturing in Illinois' economic engine.
WGLT Radio
Former NBA All-Star Jack Sikma '77 will be the keynote speaker for the Bloomington-Normal YMCA's annual Legacy Dinner on June 20. Also in The Pantagraph.
Chicago Tribune
Darryn Dunbar '90, Director of Online Nursing Programs and professor at Stratford University, discussed how he delivers preparedness and passion to nursing students.
The Pantagraph
Hanna Mesouani, assistant director of the Office of Diversity and Inclusion, and IWU alumna Colleen O'Connor '14 are among nominees for a YWCA McLean County Woman of Distinction Award.
WGLT Radio
Chair and Professor of Chemistry Rebecca Roesner earned the Stanley C. Israel Regional Award for Advancing Diversity in the Chemical Sciences.
The Pantagraph
Alex Tosi '10 "took it all in" when he made his Major League Baseball umpiring debut on May 11.
(Des Plaines, Ill.) Journal & Topics
David Szwed '98 is the new principal at Lincoln Middle School in Park Ridge, Illinois.
WGLT Radio
How To Be a Superhero is the latest children's opera from Prairie Fire Theatre, written, produced, directed and featuring Illinois Wesleyan students, faculty and alumni.
Chicago Tribune
Vanessa Dremonas '08, who earned her master's degree at Harvard University, answered her father's call to be part of the family leadership team of Pete's Fresh Market grocery chain in the Chicagoland area.
The Pantagraph
Rachel (Anderson) Lyons '08 became Illinois Wesleyan's first selection to the U.S. Track and Field and Cross Country Coaches Association NCAA Division III Track & Field Athlete Hall of Fame.
The Pantagraph
Tips for small business "spring cleaning" were offered by Director of the Illinois Small Business Development Center Karen Bussone in her guest column.
The Seattle Medium
Jack Sikma '77 was recognized by the Metropolitan King County Council for his upcoming induction into the Naismith Memorial Basketball Hall of Fame.
ESPN
United Soccer League Senior Vice President for League Operations Brett Luy '10 developed a player safety proposal to combat concussion issues.
Alumni Events
Titan Connection –  Washington, D.C.
Wednesday, June 19
6:30 - 8:30 p.m.
Join fellow alumni and friends for the Titan Connection in Washington, D.C. with guest speaker David Priess '93. Priess, author of How to Get Rid of a President and The President's Book of Secrets will share inside stories of his time as a CIA intelligence officer and daily intelligence briefer at the State Department during the Clinton and Bush administrations.
Titan Connection - Washington 
Sunday, July 21
4:30-6:30 p.m.
Join fellow Titans in celebration of Jack Sikma '77, soon to be inducted into the Naismith Hall of Fame. Sikma and Dennie Bridges '61, former IWU men's basketball coach and athletic director, will share stories of this Titan's journey to the Hall of Fame.
Network Summer Picnic 
Sunday, August 4
2-5 p.m.
Join fellow alumni and friends at the annual Network Summer Picnic! Stay tuned for more information.
24th Annual Titan Alumni Golf Outing  
Monday, September 9
Noon start; 5 p.m. dinner
Join us for the 24th Annual Titan Alumni Golf Outing in Romeoville, Illinois.
Class Newsletter Highlight
We've made it easier to keep up with the latest news and photos from your classmates! When you visit your Class Newsletter, you can subscribe via email by submitting your address under "subscribe to my posts."

In recent highlights, Matthew "Matt" Boyd '00 earned his Ph.D. in Slavic Languages and Literatures in 2017 at the University of Washington in Seattle, and has accepted a Lecturer position in the Department of Slavic and Eastern European Languages and Cultures at the Ohio State University beginning this August. He extends thanks to Professor Marina Balina, who was his first mentor at IWU.
Kudos
Ash Reddy '13 has been appointed to the new role of vice president, global strategy and corporate development at Jet Support Services, Inc. (JSSI), the leading independent provider of maintenance support and financial services to the aviation industry.
Colleagues
Welcome New Employees
Miranda Baldwin, who graduated from IWU in 2016, started May 22 as Administrative Specialist III in the Advancement Office, replacing Jean Lieder, who retired.
Mark Welker started June 3 as Director of Campus Safety, replacing Aarron Cook.
Kaylee Kurtz started June 5 as Assistant Director of Alumni Engagement - Reunions, replacing Krista Cardona '03.
This newsletter is an electronic publication of Illinois Wesleyan University's Communications Office, edited by Ann Aubry, director of communications, in conjunction with the Office of Alumni Engagement. To submit items of interest, email webedit@iwu.edu. See an archive of past editions.
Visit titanpride.org today to update your profile, register for an event, post pictures, or simply get back in touch.