Feb. 4, 2019
News for and about the Illinois Wesleyan community
Campus News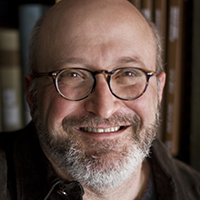 Walter Named University Librarian
Scott Walter – a respected library leader, scholar, educator, and consultant with nearly two decades of senior library leadership experience – will succeed Karen Schmidt as University Librarian at Illinois Wesleyan, effective May 8.
Titan Athletics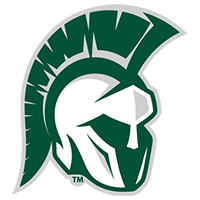 In the first match of new head coach Sam Totten's tenure, the Illinois Wesleyan men's tennis team claimed a 9-0 win over Aurora University on Saturday, Feb. 2, at the Evergreen Racquet Club in Bloomington.
Sustainability Survey
David Werner '21, a sophomore political science and economics double major, is the Student Senate Sustainability Commissioner. The Sustainability Committee is seeking to gather information on how much our alumni value Illinois Wesleyan's commitment to environmental sustainability.
Please take this quick survey to help with their report to the Board of Trustees:
Sustainability Committee Alumni Survey
Nominate Deserving Titans
The IWU Alumni Association Nominating Committee needs your help compiling a list of alumni candidates for the Distinguished Alumnus/na Award, Robert M. Montgomery Outstanding Young Alumnus/na Award, and Loyalty Award. Tell us about a Titan who has made a difference and deserves recognition. Please nominate before March 1, 2019. Winners will be honored at Homecoming 2019.
Titans In The News
The Pantagraph
Celebrating a campus community that engages with bigger questions and unique interests in active ways, students, faculty and staff are encouraged to ask one another "What Are You Working On?"
WGLT Radio
Associate Professor of Chemistry Manori Perera provided insight into the impact of extreme cold on car batteries.
The Pantagraph
Doug Moews '88 was inducted into the (Bloomington, Ill.) Central Catholic High School Athletics Hall of Fame.
The Pantagraph
Scott Walter was named Illinois Wesleyan's University Librarian, to succeed retiring Karen Schmidt.
GQ Magazine
Associate Professor of Psychology Amanda Vicary discussed her research on women's interest in true crime stories, and Netflix's You.
WGLT Radio
Vice President for Advancement Steve Seibring discussed new tax rules and other potential impacts on charitable giving.
The Pantagraph
Illinois Wesleyan head baseball coach Dennis Martel, a New England native, cheered on the Patriots to win another Super Bowl.
Alumni Events
School of Theatre Arts Class of 2019 Senior Showcase
TONIGHT! Monday, Feb. 4
Join us to see the seniors of Illinois Wesleyan's School of Theatre Arts perform First You Dream.
Friday and Saturday, Feb. 8-9
The Summit is open to council women, alumnae, faculty, staff and students.
Saturday, Feb. 9
2-6 p.m.
The Summit is open to students, alumni, faculty and staff.
Saturday, Feb. 16
11:30 a.m.-1:30 p.m.
Join fellow alumni for a pre-game social at Cafe Bavaria before the Titans take on the Pioneers at Carroll University. The women's game starts at 2 p.m., followed by the men's game at 4 p.m.   
Tuesday, Feb. 19
6-8 p.m.
Young alumni (graduates of the last decade) are invited to this exclusive one-of-a-kind event. It's sure to be the "cat's meow!" Space is limited; registration now open.
Saturday, March 2
7 p.m.-midnight
Save the date for the 2nd annual Unity Gala, a semi-formal event for IWU students, faculty, staff and alumni to come together in celebration and style.
March 2 to March 19
Don't miss the Collegiate Choir on their Spring Tour! Listen to them at various stops including Springfield, Kankakee, Darien and Bloomington, Illinois; Detroit, Michigan; Skaneateles, New York; State College, Pennsylvania; Toledo, Ohio and Canada.
Career Immersion Excursion: Chicago Alumni and Student Networking Event
Tuesday, March 12
6-8 p.m.
Save the Date to join us for a unique networking event featuring Dr. Stephen Ondra '80, former White House Advisor, IWU Trustee and Distinguished Alumnus. Dr. Ondra will share his views on "The Changing American Health System."
Sunday, March 24
3-5 p.m.
Our guest speaker will be Joey Kiper '22 and special guests President Eric and Elizabeth Jensen will be joining us. 
Class Newsletter Highlight
We've made it easier to keep up with the latest news and photos from your classmates! When you visit your Class Newsletter, you can subscribe via email by submitting your address under "subscribe to my posts."

In recent highlights, Kwabena A. Appenteng '04 was promoted to shareholder for Littler's Chicago Office. Littler is the world's largest employment and labor law practice representing employers.
Kudos
Campus Weekly is an electronic newsletter from Illinois Wesleyan's Office of Communications, edited by Ann Aubry, director of communications. To submit items of interest, email webedit@iwu.edu.
Visit titanpride.org today to update your profile, register for an event, post pictures, or simply get back in touch.
All images and content