Nov. 26, 2018
News for and about the Illinois Wesleyan community
In Sympathy
We are saddened to share that D. Paul Miller, retired sociology professor who served Illinois Wesleyan from 1960 to 1982, died on Nov. 3 at age 101. See his obituary. A medal-winning Senior Olympian, Paul was remembered fondly by IWU athletics department colleagues Norm Eash '75, Ron Rose '88 and Stew Salowitz '76 in a tribute in The Pantagraph.
Titan Athletics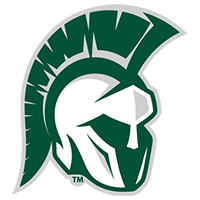 The No. 11-ranked women's basketball team won the Midwest Challenge with a victory over Washington University on Sunday, Nov. 25.
The men's basketball team improved to 6-0, including victories at the Webster Classic over the Thanksgiving weekend.
Alumni Events
Sunday, Jan. 27, 2019
12:30-3 p.m.
Join fellow alumni, family and friends at the Titan Connection - Arizona! Our featured speaker will be Professor Carolyn Nadeau, and special guests President Eric Jensen and Elizabeth Jensen will be in attendance.
Titan Connection - Florida
Sunday, March 24, 2019
Join fellow alumni, family and friends at the Titan Connection - Florida hosted by Cathy Carswell '65 at the Audubon Country Club in Naples. Special guests President Eric Jensen and Elizabeth Jensen will be in attendance. Guest speaker to be announced soon. Registration will open in early 2019.
Bookstore Discount
Get Your Titan Discount
You can now stock up on gifts for your favorite Titan at the IWU Bookstore – including gear with the new Titan logo!
This holiday season, the discount for alumni is doubled to 20 percent, either online or in the store. Visit theiwubookstore.com and use the coupon code "alumni" at checkout.
Titans In The News
The (St. Joseph, Michigan) Herald-Palladium
Grace Kelmer '12, director of The Mendel Center at Lake Michigan College, was selected to participate in the Association of Performing Arts Professionals' 18th Emerging Leadership Institute class.
(Decatur) Herald & Review
Dr. Janet (Best) Albers '82, a physician with Southern Illinois University's Center for Family Medicine, is among Legacy of Learning honorees recognized by the Decatur Public Schools Foundation
Insurance Journal
Tom Wetzel '72 shared students' questions – and provided answers – from a recent visit to speak with classes at his alma mater.
Lawfare
David Priess '93 has been hired as Chief Operating Officer of the Lawfare Institute. Also in recent news, Priess discussed his latest book on WGLT Radio.
The Pantagraph
A roundtable discussion of Illinois Wesleyan international students about their experiences in the U.S. was among several events hosted as part of International Education Week.
The Pantagraph
Curtains, directed by Associate Professor and Director of the School of Theatre Arts Jean Kerr, was reviewed as "well balanced, producing consistent chuckles throughout the evening."
The Pantagraph
David Wilson '70, with the assistance of his wife Barbara (Grace) Wilson '70, researched and discovered remnants of an aircraft crash that claimed the life of a fellow Marine, and worked to have the site of the crash renamed in the late pilot's honor.
(Decatur) Herald & Review
Former Titan All-American Olivia Lett '12 has been named head women's basketball coach at Millikin University.
The Pantagraph
Illinois Wesleyan University's Black Student Union will host its annual Kwanzaa dinner on Nov. 30 in the Memorial Center's Turfler Room.
Class Newsletter Highlight
Kudos
Josefina (Josi) Bañales '14 co-authored a Psychology Today blog post, examining cross-racial coalitions built around shared experiences of oppression.


Assistant Professor of Biology Loralyn Cozy co-authored the article, "Anabaena sp. strain PCC 7120: Laboratory Maintenance, Cultivation, and Heterocyst Induction," in Current Protocols in Microbiology.


International Student and Scholar Advisor Robyn Walter presented at the Region V NAFSA conference in Schaumburg in October. Her session was on "Training International Students on Emotional Wellness and Mental Health Awareness." NAFSA: Association of International Educators has over 10,000 members, and Region V serves professionals in Illinois, Michigan, and Wisconsin.
Campus Weekly is an electronic newsletter from Illinois Wesleyan's Office of Communications, edited by Ann Aubry, director of communications.
Visit titanpride.org today to update your profile, register for an event, post pictures, or simply get back in touch.
All images and content