Nov. 12, 2018
News for and about the Illinois Wesleyan community
Titan Athletics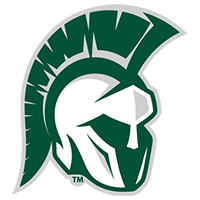 The Illinois Wesleyan football team earned a share of the College Conference of Illinois and Wisconsin championship for the second straight year, with a Saturday win over North Park.


Illinois Wesleyan senior Jillian Cole has been selected as an individual qualifier for the 2018 Division III Women's Cross Country Championships.


For the second straight year, Illinois Wesleyan junior Ellie Crabtree has been elected to the Google Cloud Academic All-District® 7 Division III Women's Soccer Team and will be on the ballot for the Google Cloud Academic All-America® Team.
Titans In The News
The Pantagraph
Former IWU professor and Senior Olympian D. Paul Miller, who died last week at 101, was remembered fondly by longtime IWU athletics department fixtures Norm Eash '75, Ron Rose '88 and Stew Salowitz '76.
WGLT Radio
Illinois Wesleyan will be among the beneficiaries of the sale of nearly 1,000 acres of high-quality farmland, per the wishes of late alum Cyril "C.B." Frevert '61. More coverage from The Pantagraph.
Tire Business
Todd Pickens '84, a former Goodyear executive, has been named vice president of sales for Mickey Thompson Tires & Wheels.
The Pantagraph
Sharon Chung '00 was elected to the McLean County Board in the Nov. 6 election, edging out an incumbent candidate for the District 7 seat.
WGLT Radio
Cybersecurity expert Theresa Payton, who spoke recently at Illinois Wesleyan, says the federal government is working closely with states to protect voting systems from digital interference.
Alumni Events
Sunday, Jan. 27, 2019
12:30-3 p.m.
Join fellow alumni, family and friends for the Greater Phoenix/Tucson Area Connection at McCormick Ranch Golf Club.
Class Newsletter Highlight
We've made it easier to keep up with the latest news and photos from your classmates! When you visit your Class Newsletter, you can subscribe via email by submitting your address under "subscribe to my posts."

In recent highlights, Austin Smith '05 published a book titled Flyover Country: Poems (Princeton University Press, 2018). He was recently interviewed about the collection on WBUR-FM, Boston's NPR news station. Read more.
Kudos
Midwest Sociology published a profile of research by Associate Professor and Chair of Sociology and Anthropology Meghan Burke on "colorblind racism." 


Associate Professor of Psychology Abigail Kerr co-authored an article, "Poststroke Exercise is as Effective as Skilled Rehabilitation: Effects in Young and Aged Mice," September 2018, Behavioral Neuroscience.


Fern Rosetta Sherff Professor of Music David Vayo received an Honourable Mention in the 2018 composition competition of the Alvarez Chamber Orchestra, an ensemble based in London, England. The award was given for Vayo's Sandpails, which sets poetry by former IWU English professor James McGowan.

Campus Weekly is an electronic newsletter from Illinois Wesleyan's Office of Communications, edited by Ann Aubry, director of communications. To submit items of interest, email webedit@iwu.edu.
Visit titanpride.org today to update your profile, register for an event, post pictures, or simply get back in touch.