Sept. 18, 2018
News for and about the Illinois Wesleyan community
Thinking of Our Titans
Our hearts go out to fellow Titans affected by the devastating Hurricane Florence. We are continuing to reach out to alumni in the impacted regions, and will share with the rest of our mighty Titan network about ways we might offer support as they recover.
Campus News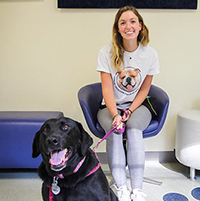 Student Internships Open a World of Opportunities
From a packed stadium in California to a research institute in the Philippines, IWU students spent the summer gaining hands-on experience by interning at diverse places.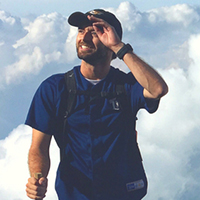 International Office Launches New Study Abroad Website
With over half of IWU students traveling abroad to study, work, or conduct research, the International Office has streamlined the process of finding and applying for opportunities.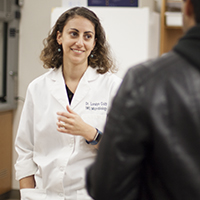 Tiny Earth Network Builds Student Researchers in Antibiotics
Illinois Wesleyan is joining with Tiny Earth Network to prepare student researchers to address the modern-day public health crisis of antibiotic resistance.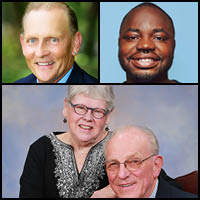 Alumni to be Honored at Homecoming 2018
Dr. Steve Doran '79, Debo Olaosebikan '06, and John '57 and Pat '59 (Lashbrook) Jordan will be recognized at the annual Alumni Awards Reception on Friday, Oct. 5.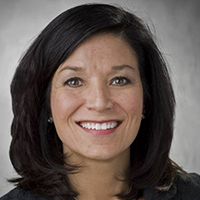 Okuno-Jones '86 Named Distinguished Nursing Alumna
Susan Okuno-Jones '86 will be honored with the Illinois Wesleyan School of Nursing's Distinguished Alumna Award for Excellence in Nursing during Homecoming 2018 festivities.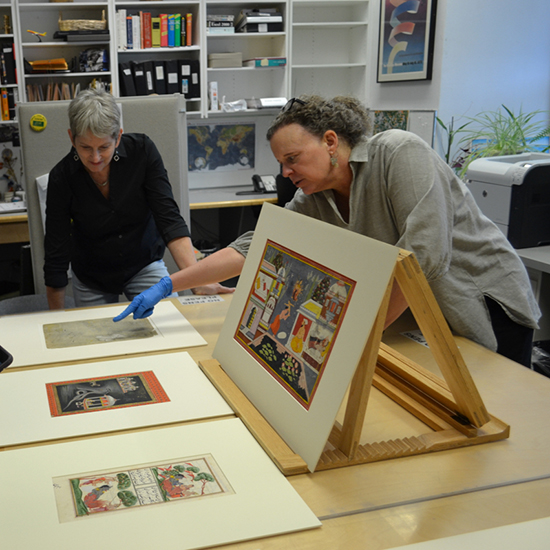 Sultan Attends Yale University NEH Seminar
Professor and Director of Greek and Roman Studies Nancy Sultan was one of 16 educators nationwide who attended Yale University's NEH Summer Seminar, gaining deeper understanding of the Hindu scripture Bhagavad Gita to share with her students.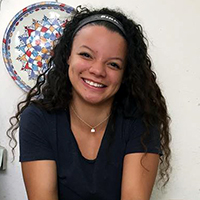 Williams '18 to Serve in Peace Corps
After a semester studying abroad in Amsterdam in her junior year, Shante Williams '18 knew she wanted to serve and to immerse herself in more time abroad. She will spend 27 months teaching in Zambia as a member of the Peace Corps.
Poet and Activist Denice Frohman to Perform
Award-winning viral poet Denice Frohman will perform at Illinois Wesleyan on Tuesday, Sept. 25 at 7 p.m. in the Young Main Lounge of the Memorial Center.
Titans In The News
The Atlantic
Alison Sweeney '01, a biophysicist at the University of Pennsylvania, studies giant glowing clams, whose ability to turn sunshine and algae into fuel could have many technological applications.
NPR
On the anniversary of 9/11, David Priess '93 was interviewed on NPR's Morning Edition about the importance of the President's Daily Briefing; also carried by local affiliate WGLT.
Broadway World
Katherine James '73 is currently starring in The Gin Game at the Sierra Madre (Calif.) Playhouse, through Oct. 6.
Alumni Events
Dallas Connection 
Sunday, Nov. 4
2-4 p.m.
Join fellow alumni, family and friends at the Dallas Connection, hosted by John Schilsky '95 and Dr. Angela Schilsky at their home. Our guest speaker will be Jaime Peters, Assistant Professor of Accounting & Financial Services. 
Registration is Open!
Homecoming –
October 5-7, 2018
This year marks 100 years of Homecoming tradition at Illinois Wesleyan University. Join us as we celebrate a century of alumni and friends returning to campus, to share fond memories and make new ones!
Class Newsletter Highlight
We've made it easier to keep up with the latest news and photos from your classmates! When you visit your Class Newsletter, you can subscribe via email by submitting your address under "subscribe to my posts."

In recent highlights, Babawande Afolabi '10 is the founder and CEO of Green Africa Airways. The new airline has received an Air Transport License from the Nigerian Government, commenced its Air Operating Certificate process and is in conversations with leading aircraft manufacturers. Read more.
Kudos
Campus Weekly is an electronic newsletter from Illinois Wesleyan's Office of Communications, edited by Ann Aubry, director of communications. To submit items of interest, email webedit@iwu.edu.
Visit titanpride.org today to update your profile, register for an event, post pictures, or simply get back in touch.