Aug. 27, 2018
News for and about the Illinois Wesleyan community
Campus News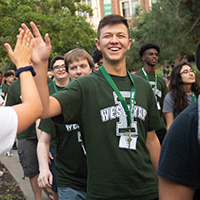 Class of 2022 Welcomed at Convocation
Illinois Wesleyan's Class of 2022 – the largest incoming class in at least five years and one of the most diverse in University history – received an official welcome during New Student Convocation. If you couldn't attend, you can watch the Convocation.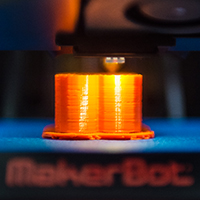 Makerspace to Open this Fall
Whether working on a class project, creating handmade gifts, or trying a new skill, Illinois Wesleyan students can get creative at the new Makerspace, set to open in the Memorial Center this fall.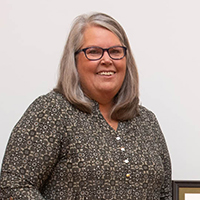 Alvis Wins Starkey Award
Jan Alvis has been named the 2018 recipient of the Max L. Starkey Award, which recognizes a staff member for loyalty, enthusiasm and outstanding contributions to the Illinois Wesleyan community.
McHugh '82 To Perform Parents Must Be Dead
Illinois Wesleyan theatre alum Christine McHugh '82 will perform a solo spoken memoir piece Parents Must Be Dead on Saturday, Sept. 1, at 4 p.m. at Westbrook Auditorium in Presser Hall.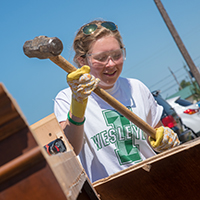 Collaboration with Habitat for Humanity Enters 25th Year
Illinois Wesleyan's annual Mission Day on Aug. 24 marked the 25th anniversary of the campus chapter of Habitat for Humanity.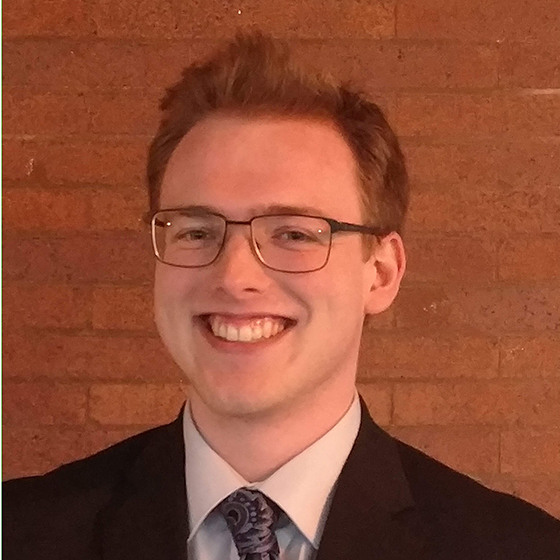 Eckley Scholar Examines Class Struggles in Ancient Rome
By examining the struggle to rise above one's station thousands of years ago in ancient Rome, Brent Baughan '19 hopes to better understand current socio-economic imbalances.
Titan Athletics
Former University High and Augustana standout player Sam Totten has been named as the head men's tennis coach at Illinois Wesleyan.
Titans In The News
The (Asheboro, N.C.) Courier-Tribune
North Carolina's newest sculpture garden recently installed a steel sculpture by Winston-Salem artist Don Green '64.
The Pantagraph
Young people who have grown up with smartphones are less happy than previous generations, according to a scholar who gave a workshop Aug. 24 at IWU.
The Pantagraph
Illinois Wesleyan first-year students participated in Mission Day as part of Turning Titan orientation last week.  
The (Champaign) News-Gazette
Former football player Randy Green '03 reflected on what the team sport meant to him.
The (Champaign) News-Gazette
Herschel Cline '53, a former real-estate broker, is rediscovering his love for art in retirement.
Alumni Events
23rd Annual Titan Alumni Golf Outing
Tuesday, Sept. 11
12 p.m.
Join us for the 23rd Annual Titan Alumni Golf Outing at Mistwood Golf Club! 12 p.m. shotgun start, with dinner at 5 p.m.
Registration is Open!
Homecoming –
October 5-7, 2018
This year marks 100 years of Homecoming tradition at Illinois Wesleyan University. Join us as we celebrate a century of alumni and friends returning to campus, to share fond memories and make new ones!
Watch for details at www.iwu.edu/homecoming
Class Newsletter Highlight
We've made it easier to keep up with the latest news and photos from your classmates! When you visit your Class Newsletter, you can subscribe via email by submitting your address under "subscribe to my posts."

In recent highlights, Dan Barkmeier '04 joined the University of Michigan Radiology Department as an assistant professor in the abdomen division.
Kudos
David Getz '12 composed Ruth: The Musical, which received its world premiere at Grace Church in Morton in June to a standing room-only crowd of 1,200. The musical also will be performed Sept. 7 and 9 at Five Points Washington in Washington, Illinois. Ruth tells the biblical story of Ruth, Naomi and Boaz, through 27 original songs that range from operatic arias to Broadway show tunes.


Undergraduate Research and the Academic Librarian: Case Studies and Best Practices, co-edited by Stephanie Davis-Kahl (ACRL 2017), was recommended among 4 Essential Summer Reads for Librarians on the Credo Blog.


B. Charles and Joyce Eichhorn Ames Professor of Physics Gabriel Spalding celebrated his 15th year as chair of the largest research conference in his field, the conference on Optical Trapping & Optical Micromanipulation (OTOM), which ran from Aug. 19-23. (This year, OTOM was also the largest conference at the annual Optics & Photonics meeting of the SPIE professional society.)


Fern Rosetta Sherff Professor of Music David Vayo was in residence from May 22 to June 3 at the Hambidge Center for Creative Arts and Sciences in Rabun Gap, Georgia, where he received the Echols Distinguished Fellowship for Musicians. During his residency, Vayo composed settings of contemporary Japanese poetry for two singers, koto (Japanese plucked zither) and harpsichord.

Campus Weekly is an electronic newsletter from Illinois Wesleyan's Office of Communications, edited by Ann Aubry, director of communications. To submit items of interest, email webedit@iwu.edu.
Visit titanpride.org today to update your profile, register for an event, post pictures, or simply get back in touch.