Campus Weekly
July 9, 2018
Published biweekly in the summer months
News for and about the Illinois Wesleyan community
Campus News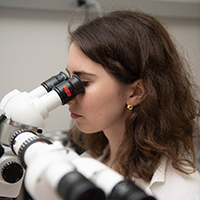 Four New Majors Added for 2018-19
In keeping with the increasingly diverse academic interests of students, Illinois Wesleyan will offer four new majors and seven new minors beginning this fall, in addition to more than 80 current majors, minors and programs.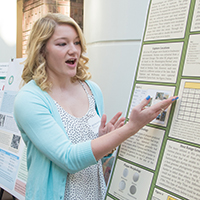 SEA-PHAGES Engages First-Year Student Researchers
Illinois Wesleyan students have the opportunity to catch the "research bug" and ignite their passion for science while discovering and analyzing bacteriophages – and publishing their results nationally.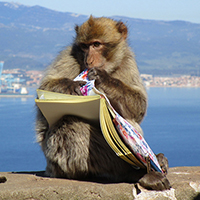 May Term Courses Immerse Students in Unique Topics
Whether delving into the minds of primates in Gibraltar or gladiators from the Roman Empire, students broadened their perspectives by participating in a choice of 70 May Term courses.
Titan Athletics
Evan Mok-Lamme, a 2017 Illinois Wesleyan graduate, was selected to play on the Hong Kong Lacrosse Association (HKLA) team for the 2018 Men's World Lacrosse Championships July 12-21 in Netyana, Israel. As a 2015 IWU Freeman Asia intern at World Green Organization in Hong Kong, Mok-Lamme was able to meet Scott Browning, head coach of the HKLA, who later contacted Mok-Lamme to invite him to train and travel with the team.
Titans In The News
The News-Gazette
The Lettermen, a musical trio featuring Robert Poynton '80, will receive a star on the Hollywood Walk of Fame.
The Stark County News
English - Writing and International Studies major Payton Letko '19 won the starring role in the Kewanee Community Theatre production of the musical The 23rd Annual Putnam County Spelling Bee via audition tape while she was studying abroad in Japan.
Daily Southtown
Jonathan Goble '80 has been named interim president of Ingalls Memorial Hospital in Harvey, Illinois.
Broadway World
Evan Kasprzak '10 was among Broadway veterans in the cast of the brand-new dance narrative, Alexa, staged at Inwood Art Works' Culture Hub in Manhattan.
The Grio
Celebrated actress Danai Gurira was influenced while growing up in Zimbabwe by the works of Martin Luther King Jr., whom her mother met while attending Illinois Wesleyan University.
The Pantagraph
Deanna Jent '84 is directing "Merry Wives of Windsor" at the Illinois Shakespeare Festival.
WGLT Radio
Isaac Simmons '20, a business and religion major, is a volunteer for the Veggie Oasis, taking leftover produce from Bloomington's weekly farmers market to families in need.
Prairie State Wire
Illinois Wesleyan University students rank among the best in the state in repaying student loans.
The Pantagraph
The Small Business Development Center at Illinois Wesleyan University is part of the "BN Advantage" strategy to advance growth and economic diversity in the community.
Accounting Today
Madelyn May '19 was among 39 accounting students to earn a tuition and textbook scholarship from the Illinois CPA Society.
The Pantagraph
Associate Vice President for Enrollment Management Greg King discussed the various factors, along with students' test scores, that factor into admission decisions.
Alumni Events
Tuesday, July 24
5:30-7:30 p.m.
Join fellow alumni, family, and friends at Urbana Country Club, hosted by Mark Ballard '83. Guest speaker is Mark Brodl, Provost and Dean of Faculty.
Sunday, July 29
2-4 p.m.
Join fellow alumni, family, and friends at the Denver Museum of Nature and Science. Guests speakers are Crystal Ocampo-Fernandez '18 and Nicki Chlebek '16, Regional Admissions Counselor.
St. Louis Happy Hour
Thursday, Aug. 2
5-8 p.m.
Join fellow alumni from the St. Louis Regional Club for a fun happy hour at Cafe Napoli! Appetizers and drinks will be provided.
Network Summer Picnic
Sunday, Aug. 5
2-4 p.m.
Join fellow alumni, family, and friends at the annual Network Summer Picnic! Graciously hosted by Network committee member Dave Darling '79 and Genie Darling at their home.
DC Alumni Event: Dave the Musical
Thursday, Aug. 9
8 p.m.
Join us for the world premiere of Dave and support our very own alum, Bryonha Marie Parham '07!
Class Newsletter Highlight
We've made it easier to keep up with the latest news and photos from your classmates! When you visit your Class Newsletter, you can subscribe via email by submitting your address under "subscribe to my posts."

In recent highlights, Paul Antonacci '90 has been promoted to Chief Operating Officer at Security Bank in Springfield, Illinois. Read more.
Kudos
Save the Date!
Homecoming –
October 5-7, 2018
This year marks 100 years of Homecoming tradition at Illinois Wesleyan University. Join us as we celebrate a century of alumni and friends returning to campus to share fond memories and make new ones!
Watch for details at www.iwu.edu/homecoming
Campus Weekly is an electronic newsletter from Illinois Wesleyan's Office of Communications, edited by Ann Aubry, director of communications. To submit items of interest, email webedit@iwu.edu.
Visit titanpride.org today to update your profile, register for an event, post pictures, or simply get back in touch.
All images and content