Campus Weekly
June 11, 2018
Published biweekly in the summer months
News for and about the Illinois Wesleyan community
Campus News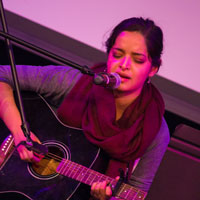 Music Mashup by Mishra '15 Goes Viral
Fans of Bollywood and beyond are falling in love with the voice of Illinois Wesleyan alum Lisa Mishra '15, whose recent viral music mashup has earned international acclaim.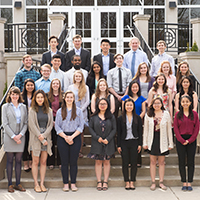 Freeman Asia Program Sends Largest Group of Interns Abroad
A group of 36 Freeman Asia interns – the most in the program's four-year history at IWU – will spend the summer working at 16 internship sites in four countries. Continued Freeman Foundation grant funding covers airfare, housing, a living allowance and all internship placement and visa costs for each student.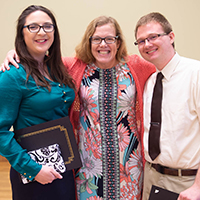 Bolton and Bouras Earn Phi Beta Kappa Award for Research
Raymond Bolton '18 and Zoe Bouras '18 won this year's Phi Beta Kappa Liberal Arts Scholar Award at Illinois Wesleyan, recognizing undergraduate research that "engages, translates, and bridges academic disciplines and/or crosses traditional academic boundaries."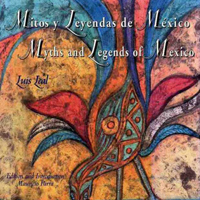 Calderon and Milcik Awarded Luis Leal Scholarship
Yesenia Martinez Calderon '20 and Nicholas Milcik '20 are this year's recipients of the IWU Luis Leal Endowed Scholarship to support their respective research in Chile and Spain.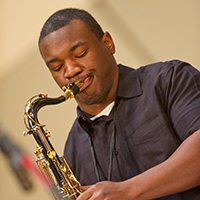 IPCF Grant Funds Community Music Programming
A grant from the Illinois Prairie Community Foundation will support the School of Music's Chamber Music Festival and Camp and Jazz Festival at Illinois Wesleyan.
Titan Athletics
Women's track and field standout Amelia Glueck '18 has been elected to the Google Cloud Academic All-District® 7 Division III Women's Track and Field Team and will be on the ballot for the Academic All-America Team, where first- and second-team honorees will be elected next month.


Illinois Wesleyan University finished No. 14 (of 329 ranked schools) in the final set of rankings of the 2017-18 Division III Learfield Sports Directors' Cup Standings, as announced by the National Association of Collegiate Directors of Athletics
Titans In The News
Elle India
Lisa Mishra '15 became an overnight Bollywood sensation, thanks to a mashup she posted on YouTube. Mishra's viral success was also featured in The Times of India.
The Pantagraph
Mackenzie Marquis '18 received a marriage proposal from boyfriend Kurtis Hoekstra after an IWU softball practice this spring, highlighted in Bill Flick's weekly column.
KTVO-TV
Former IWU basketball standout Pat Sodemann '15 has joined the Truman State University men's basketball staff as an assistant coach.
The (Russelville, Ark.) Courier
Fresh off the NCAA Division III Softball Tournament's championship game, IWU assistant coach Denise Prather has been named the head softball coach at the University of the Ozarks.
Colleagues
Welcome New Employees
Two alumni have recently joined the Illinois Wesleyan employee ranks:
Patrick Zajac, a class of 2018 graduate, started May 29 as Career Technology & Recruitment Specialist in the Career Center. He replaces Monica Wong, who transferred to the Administrative Specialist IV - Vice President of Student Affairs and Dean of Students position, replacing Pat Rosenbaum, who passed away.
Kyle Griffith '07 begins today, June 11, as the new Director of Residential Life, a position resulting from a department reorganization after Kelli Perkins departed IWU.
Kyle Griffith previously served as a Complex Director in the Office of Residence Life at Emory University, where he facilitated interdisciplinary theme communities related to exploration, the liberal arts, and sustainability.
Griffith also co-directed the Second Year at Emory program and served as a Title IX Investigator for Students and an Open Expression Observer for Emory University. He was the recipient of the 2013 Campus Life Award of Service for New Professionals and a 2013 Robert S. Hascall Sustainability Innovator Award from the Emory University Office of Sustainability Initiatives.
Prior to arriving at Emory in 2011, Kyle worked at the University of Delaware and Oberlin College and Conservatory. He received his Juris Master degree from the School of Law at Emory University in 2015, a Master of Arts in Counseling in Higher Education with a concentration in Student Affairs Practice from the University of Delaware in 2011, and a Bachelor of Arts in English Literature from Illinois Wesleyan University in 2007.
Alumni Events
Alumni Woodfire Pizza Cocktail Party
Saturday, June 16
4-6 p.m.
Please join us for this special event at the home of Cheryl Reinking '87. Enjoy homemade woodfire pizza and connect with fellow alumni, family, and friends!
Pride Alumni Community and International Alumni Network Chicago Connection
Saturday, June 16
6:30-9 p.m.
Join the Pride Alumni Community and the newly formed International Alumni Network at a Chicago Connection social, hosted at La Ciudad restaurant.
Thursday, June 21
6:30-8:30 p.m.
Join fellow alumni and friends at Clyde's of Gallery Place. Our guest speaker will be Mark Brodl, Provost and Dean of Faculty.
Monday, June 25
12 p.m.
Join us for the 27th Annual Titan Athletics Golf Outing at El Paso Golf Club! 12 p.m. shotgun start with ribeye dinner around 4:30 p.m. Join us to catch up with old friends, meet new ones, and celebrate Titan Athletics!
Class Newsletter Highlight
We've made it easier to keep up with the latest news and photos from your classmates! When you visit your Class Newsletter, you can subscribe via email by submitting your address under "subscribe to my posts."

In recent highlights, Stephen R. White '85 is working with recently graduated fellow alum Vianey Salazar '18 on a new play titled Now and Then by Sean Grennan at the Peninsula Players Theater in Fish Creek, Wisconsin, with performances running June 12 until July 1, 2018. Read more.
Kudos
Elsevier has just published Physical Chemistry of Gas-Liquid Interfaces, with Jennifer A. Faust '10, and Scholar in Residence James E. House as co-editors of the volume. It is the first volume in the series Developments in Physical and Theoretical Chemistry, for which House is the Series Editor. After graduation, Faust completed a Ph.D. at the University of Wisconsin and did postdoctoral work at the University of Toronto. She is currently assistant professor of chemistry at the College of Wooster (Ohio). After spending 32 years in teaching and administration at Illinois State University, House has been adjunct professor of chemistry at IWU for almost 20 years.


Blake Beehler '16, who is a medical student in the Department of Neurosurgery at Rush University Medical College in Chicago, co-authored an article, "Prevalence and Impact of Left-Handedness in Neurosurgery," World Neurosurgery, Vol. 114, e323–e328 Published online: March 30, 2018.


Danielle (Blomarz) Kays '01, of the Chicago law firm Seyfarth Shaw, was among the organizers of a summit on employment law in Normal, Illinois, in April. Kays, who often represents employers, told radio station WGLT that the worldwide #MeToo movement "has made these claims public and it's important to talk about these issues." Related topics were explored at the summit by the McLean County Bar Association, McLean County Chamber of Commerce and the Bloomington-Normal Human Resource Council.


Charles Edward Stuckey '77 has been accepted as a new member among America's Top Lawyers by the American Law Society Board.


Emeritus Associate Professor of Physics Ray Wilson was a keynote speaker at the 2018 annual meeting of the Canadian Peace Research Association on May 30 with his presentation, "Nuclear War: Hiroshima, Nagasaki, and A Workable Moral Strategy for Achieving and Preserving World Peace." The meeting was part of Congress 2018, Canada's largest annual gathering of academics, at the University of Regina, Saskatchewan. The University hosted more than 5,000 distinguished academics, policy-makers, researchers, and practitioners at this 87th Congress of the Humanities and Social Sciences; nearly 70 academic associations were represented.



Yvonne C. Jones, former IWU staff member, was named the Rotary Club of Chicago Woman of the Year in a reception on May 22.
Campus Weekly is an electronic newsletter from Illinois Wesleyan's Office of Communications, edited by Ann Aubry, director of communications. To submit items of interest, email webedit@iwu.edu.
Visit titanpride.org today to update your profile, register for an event, post pictures, or simply get back in touch.