Campus Weekly
May 29, 2018
Published biweekly in the summer months
News for and about the Illinois Wesleyan community
Titan Athletics
Softball Team in National Championships
The No. 24-ranked Illinois Wesleyan softball team split with No. 1-ranked Virginia Wesleyan on Monday, May 28, to force a decisive game three today in Oklahoma City. The third and final game of the NCAA Division III Softball Championships will take place at 11 a.m. (CDT) today, Tuesday, May 29. Go here for links to live streaming and stats.


Glueck National Long Jump Champion
Senior Amelia Glueck is the long jump champion in the NCAA Division III Outdoor Track and Field championships, and senior Karly Goodman finished second in the nation in the javelin in the championships held at Wisconsin-Lacrosse.
Campus News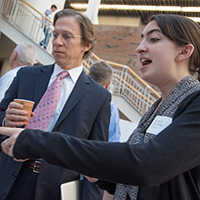 Muchnik '16 Earns NSF Graduate Research Fellowship
Biology alumna Sydney Muchnik '16, who is pursuing a Ph.D. at Yale University, has been awarded a three-year, highly selective National Science Foundation (NSF) Graduate Research Fellowship.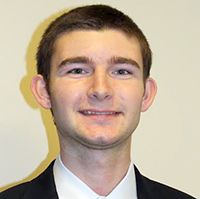 Filbert '19 Selected for Economics Research Fellowship
Pre-medicine economics major Rowland Filbert '19 will spend the summer conducting research under the guidance of an Illinois Wesleyan faculty member, thanks to support from the Mark A. Israel '91 Endowed Summer Research Fund in Economics.
Mohan to Deliver Chemistry Lectures in India and Hong Kong
Wendell and Loretta Hess Professor of Chemistry Ram Mohan will travel to India and Hong Kong this summer to deliver a series of post-graduate workshops on advanced concepts in organic synthesis.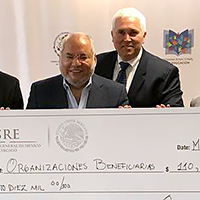 $25,000 Scholarship Awarded by the Consulado General de México
Five students of Mexican heritage will receive financial support to attend Illinois Wesleyan in 2018-19, as IWU for the second year was among just three Illinois institutions selected for support from the Institute of Mexicans Abroad (IME) Scholarship Program.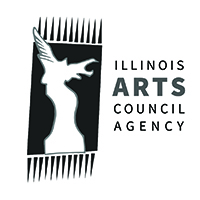 University Receives Two Illinois Arts Council Agency Grants
Illinois Wesleyan was awarded an $8,800 grant for the School of Music and a $2,200 grant for the School of Art, to support arts programs that are serving the public.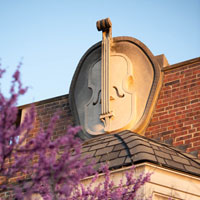 Illinois Wesleyan Announces National Search for School of Music Director
Illinois Wesleyan will launch a national search for a new director of its School of Music, as Mario Pelusi steps down after 20 years as director, in order to fully focus on his passions for composing music and teaching.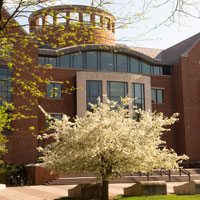 University Announces Spring 2018 Dean's List
The Dean's List for the spring semester of the 2017-18 academic year at Illinois Wesleyan includes 737 students from 25 states and 18 countries.
Titans In The News
New York Times
Harold Guskin, a revered acting coach and former Illinois Wesleyan faculty member whose students included Richard Jenkins '69, died at age 76.
Daily Herald
Golfer Chris Green '09 wrote a column providing tips on how to fix a slice.
AgriNews
Raised on a farm in a rural community, Dr. Emilee Bocker '07 brings a special quality and unique understanding of her patients to her rural medical practice.
The Hawk Chicago
The MoonSharks, an ensemble of nine veteran Chicago performers including Lizzie Daniels '12, will perform An Improvised Play in June at Chicago's Steppenwolf Theatre.
Ford County Record
Brandon Heyen '15 has worked with many youth basketball players in Central Illinois as a skills trainer for Pure Sweat Basketball. It's predicted that one of his clients may soon be a household name.
WGLT Radio
Activist and author Charlene Carruthers '07 discussed her vision for change in a segment on Sound Ideas.
Colleagues
In Sympathy
Professor Emerita L. Jane Brue died on May 12. A funeral service was held on May 18 in Evelyn Chapel. She was a nursing professor at Illinois Wesleyan for 21 years. Read an obituary.
Welcome New Employees
Matthew Bierman started May 15 as Vice President for Business and Finance, replacing Dan Klotzbach.
Kathleen LaTulip started May 21 as Student Gift Assistance Coordinator in the Financial Aid Office, replacing Allyson Frizzell.
Alumni Events
Greater Minneapolis Connection
Sunday, June 3
2-4 p.m.
Join fellow alumni and friends at Surly Brewing Company! President Eric Jensen and Elizabeth Jensen will join us.
Saturday, June 9
11 a.m.
Join the Illinois Wesleyan Alumni Association for the Pirates @ Cubs game! Pre-game party and ticket pick-up at Trace bar prior to the game. 
Alumni Woodfire Pizza Cocktail Party
Saturday, June 16
4-6 p.m.
Please join us for this special event at the home of Cheryl Reinking '87. Enjoy homemade woodfire pizza and connect with fellow alumni, family, and friends!
Pride Alumni Community and International Alumni Network Chicago Connection
Saturday, June 16
6:30-9 p.m.
Join the Pride Alumni Community and the newly formed International Alumni Network at a Chicago Connection social, hosted at La Ciudad restaurant.
Thursday, June 21
6:30 - 8:30 p.m.
Join fellow alumni and friends at Clyde's of Gallery Place. Our guest speaker will be Mark Brodl, Provost and Dean of Faculty.
Monday, June 25
12 p.m.
Join us for the 27th Annual Titan Athletics Golf Outing at El Paso Golf Club! 12 p.m. shotgun start with ribeye dinner around 4:30 p.m. Join us to catch up with old friends, meet new ones, and celebrate Titan Athletics!
Class Newsletter Highlight
We've made it easier to keep up with the latest news and photos from your classmates! When you visit your Class Newsletter, you can subscribe via email by submitting your address under "subscribe to my posts."

In recent highlights, Christine McHugh '82 recently finished directing a new play, Flight Plan by Marguerite Scott, at the Santa Fe Playhouse in New Mexico. The Artistic Director of the Sante Fe Playhouse happens to be Vaughn Irving, who received a BFA in Musical Theatre from IWU in 2006. Read more.
Kudos
Assistant Professor of Biology Loralyn Cozy co-authored the article "The hetZ gene indirectly regulates heterocyst development at the level of pattern formation in Anabaena sp. strain PCC 7120," in Molecular Microbiology.


Professor of Biology Edgar Lehr gave a scientific seminar at the Department of Biology at the San Carlos University in Cebu, Philippines, on May 11. The title of his seminar was "Herpetological Inventory and Conservation Assessment of the Pui Pui Protected Forest in Central Peru."


Scholar in Residence James E. House has published "Orbital Hybridization and Repulsion in Structural Analogies and Fallacies," in The Chemical Educator, 2018, 23, 82-86.

In addition, House, with Jacklyn M. Dziewior '19, published "Characterizing Tris-ethylenediaminecobalt(III) Iodide in Mixtures of Water and 2-Propanol," in The Chemical Educator, 2018, 23, 90-92.



President of the John Updike Society James Plath, R. Forrest Colwell Endowed Chair and Professor of English at Illinois Wesleyan, was featured in the Politika Daily in Belgrade, Serbia, in connection with the upcoming John Updike Society Conference at the University of Belgrade.


Chris Silagi '03 has been named assistant superintendent of student services for Community Unit School District 200, serving DuPage County, including the suburban Chicago communities of Wheaton and Warrenville, as well as portions of Carol Stream, Winfield and West Chicago.
Campus Weekly is an electronic newsletter from Illinois Wesleyan's Office of Communications, edited by Ann Aubry, director of communications. To submit items of interest, email webedit@iwu.edu.
Visit titanpride.org today to update your profile, register for an event, post pictures, or simply get back in touch.