Campus Weekly
April 30, 2018
News for and about the Illinois Wesleyan community
Campus News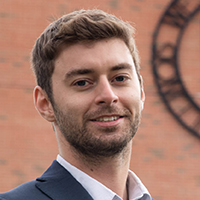 O'Carroll '18 Wins Fulbright Award
Senior international business major Sean O'Carroll '18 has been selected to represent Illinois Wesleyan and the United States as a Fulbright English Teaching Assistant in Malaysia next year.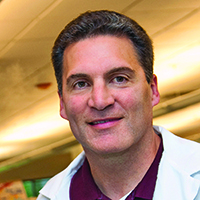 Life Science Researcher and Entrepreneur to Speak at Commencement
Kirk Schroeder '84, the co-founder of two life science companies, will deliver Illinois Wesleyan's Commencement address on Sunday, May 6, as the University celebrates the graduating Class of 2018.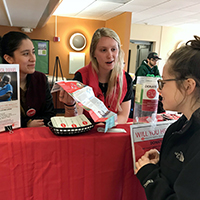 Students Contribute in Effort to End Neglected Tropical Diseases
Illinois Wesleyan students in a global health course campaigned to put an end to Neglected Tropical Diseases, which impact 1.5 billion people around the world.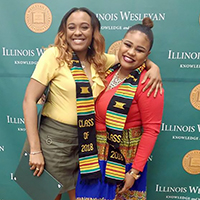 Seniors Honored at Multicultural Graduation
"At the core of this ceremony is a sense of community building," Kalen Gray '20 writes about the Multicultural Graduation celebrated on April 15, which honored 43 graduating seniors.
Titan Athletics
The Illinois Wesleyan men's lacrosse team and women's lacrosse team each earned regular season College Conference of Illinois and Wisconsin (CCIW) championships and will advance to the CCIW Tournament. Both teams extended their winning steaks in competition on Saturday, April 28, and both will host the first round of their respective tournaments on Wednesday, May 2, at IWU.


The Titan softball team won the regular season title in the College Conference of Illinois and Wisconsin, their 15th overall regular season championship and the fourth in the last five years. The team will compete and host the first round of the CCIW conference tournament on Friday, May 4.

Titans In The News
WJBC Radio
Kirk Schroeder '84, the co-founder of two life science companies, will deliver the keynote address at his alma mater during Illinois Wesleyan's commencement on May 6.
The Pantagraph
As the Small Business Development Center at Illinois Wesleyan celebrates Small Business Week, it also marks more than a year of serving clients numbering beyond its initial goal – often with student involvement.
(Kankakee) Daily Journal
Dr. Cheryl Emmons '79 will receive the Lucille Thies Personal Achievement Award from the Manteno Historical Society.
Litigation Finance Journal
Paul Mysliwiec '04 has joined Burford Capital, a global finance and investment management firm focused on law, as corporate counsel.
Alumni Events
Tuesday, May 15
5:30-7:30 p.m.
Join fellow alumni and friends at the Country Club of Peoria! Guest speaker will be Mark Brodl, Provost and Dean of Faculty. Event hosted by Doug Stewart '73.
Entrepreneurship Society Networking Event
Wednesday, May 16
5-7 p.m.
Join the Illinois Wesleyan Entrepreneurship Society for a networking event at mHub in Chicago and meet current entrepreneurship students.
Greater Minneapolis Connection
Sunday, June 3
2-4 p.m.
Join fellow alumni and friends at Surly Brewing Company! President Eric Jensen and Elizabeth Jensen will join us.
Saturday, June 9
11 a.m.
Join the Illinois Wesleyan Alumni Association for the Pirates @ Cubs game! Pre-game party and ticket pick-up at Trace bar prior to the game. 
Monday, June 25
12 p.m.
Join us for the 27th Annual Titan Athletics Golf Outing at El Paso Golf Club! 12 p.m. shotgun start with ribeye dinner around 4:30 p.m. Join us to catch up with old friends, meet new ones, and celebrate Titan Athletics!
Class Newsletter Highlight
We've made it easier to keep up with the latest news and photos from your classmates! When you visit your Class Newsletter, you can subscribe via email by submitting your address under "subscribe to my posts."

In recent highlights, Otis Carter '00 serves as General Counsel for TriMark USA, based in South Attleboro, Massachusetts. He is currently obtaining his MBA at The Wharton School at the University of Pennsylvania, while he and his wife, Molly, "deal with the harsh realities of being hockey parents of three boys in hockey-mad New England."
Kudos
Emil Ludy '61 is a player-coach for the Illinois Ice adult ice hockey team that competed at the 2018 USA Hockey Adult Men's Recreational Nationals at Florida Hospital Centre Ice in Wesley Chapel, Florida, April 19-22. The Illinois Ice took second place in the 70+ Tier 2 Division.
Jim Rupp '80 is performing as Arvide Abernathy in the Altarena Playhouse (Alameda, California) production of "Guys and Dolls."


Steve Schweer '06 has been named as the new head men's basketball coach at Illinois College.
Campus Weekly is an electronic newsletter from Illinois Wesleyan's Office of Communications, edited by Ann Aubry, director of communications. To submit items of interest, email webedit@iwu.edu.
Visit titanpride.org today to update your profile, register for an event, post pictures, or simply get back in touch.