Campus Weekly
March 5, 2018
News for and about the Illinois Wesleyan community
Campus News
President Announces Leadership Initiative on Inclusive Excellence
President Eric Jensen announced a campus-wide initiative supporting all forms of diversity at Illinois Wesleyan at the Feb. 21 Founders' Day Convocation. Recognizing that diversity among alumni, students, faculty and staff are a source of strength, the University will dedicate resources toward scholarships for students, experiences in the classroom, and inclusive efforts involving the entire Illinois Wesleyan community.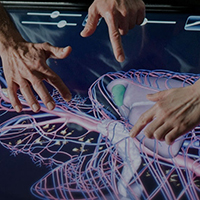 School of Nursing Earns $100,000 Grant to Facilitate Hands-On Learning
Illinois Wesleyan's School of Nursing is taking an innovative approach to anatomy education. Awarded a $100,000 expansion grant, the School of Nursing will purchase an Anatomage 3D Medical Imaging Table Convertible.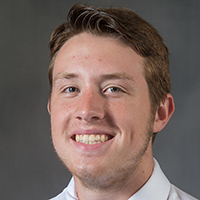 Slupski '18 Named Outstanding Marketing Student
Jonathan Slupski '18 was named Illinois Wesleyan's Outstanding Marketing Student at the 57th annual Saint Louis AMA Student Marketing Conference.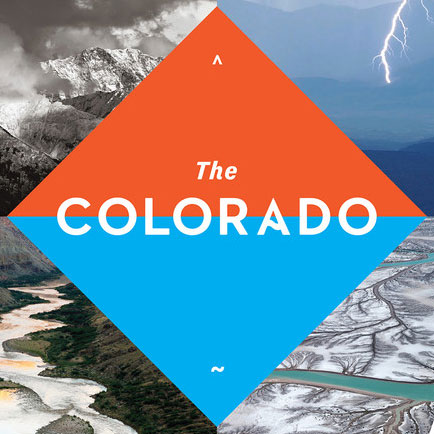 Colorado Screening Coincides with Powell Expedition Anniversary
The director and co-author of an internationally acclaimed music-based documentary will introduce and discuss the film, which highlights the wisdom of 19th century Illinois Wesleyan professor and explorer, John Wesley Powell.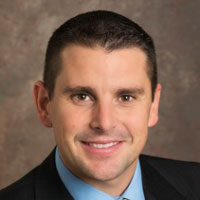 Digital Education Innovator To Give Eckley Economics Lecture
Economist Carlos Asarta will discuss his research on "Teaching Digitally-Minded Students" as part of the Robert S. Eckley Lecture Series in Economics on Wednesday, March 7.
Titan Athletics
The Illinois Wesleyan women's basketball team advanced to the second round of the NCAA Division III championship before losing to Trine University, while the men's basketball team dropped to College of Wooster in the first round of the NCAA Division III championship.
Titans In The News
Chicago Tribune
IWU Esports Coach Callum Fletcher discussed the increasingly competitive recruitment field for promising high school gamers.
WJBC Radio
Illinois Wesleyan joined other universities nationwide in letting prospective students know that admission decisions will not be jeopardized if they are disciplined by their high schools for engaging in peaceful protests. Also in The Pantagraph.
WMBD/WYZZ TV
More than 100 Illinois Wesleyan student athletes were among those taking the annual Polar Plunge to raise funds for the Special Olympics of Central Illinois. This "sea of green" was also noted in The Pantagraph.
The Pantagraph
IWU women's basketball standout Rebekah Ehresman '18 leads by example off the court as well, as a mentor to students and volunteer with Big Brothers/Big Sisters.
(Illinois State University) Vidette
Oscar-nominated theater alum Richard Jenkins '69 said Illinois Wesleyan was "a great fit" and "a nurturing place for me." Also featured in a Pantagraph local Oscars preview.
WGLT Radio
Murat Eyuboglu will screen his nontraditional documentary, The Colorado, and give a guest lecture at Illinois Wesleyan on Tuesday, March 6. Also in The Pantagraph.
The Pantagraph
Illinois Wesleyan's School of Nursing has received a $100,000 grant to purchase a virtual dissection table with an extended digital library.
(Fredericksburg, Va. Free Lance Star)
Explorer John Wesley Powell, who taught at Illinois Wesleyan in the 19th century, is seen as the kind of professor you'd wish for.
Class Newsletter Highlight
We've made it easier to keep up with the latest news and photos from your classmates! When you visit your Class Newsletter, you can subscribe via email by submitting your address under "subscribe to my posts."

In recent posts, Justin R. Kronewetter '62, Emeritus Professor of Fine Art / Emeritus Director at the Ross Art Museum at Ohio Wesleyan University, has an exhibition of his photographic artwork currently on display in the Wakeley Gallery at Illinois Wesleyan's Joyce Eichhorn Ames School of Art.
Kudos
Visiting Assistant Professor of Psychology Nina L. Dulabaum presented "Personalize and Leverage OER for Student Success" on Feb. 26 at the Illinois Computing Educators 2018 conference.


Earl and Marian A. Beling Professor of Natural Sciences Tian-Xiao He has published:

"(m,r)-central Riordan arrays and their applications,'' (with Sheng-Liang and Yan-Xue Xu), Czechoslovak Mathematical Journal, 67 (2017), no. 4, 919-936. 2.
"Some matrix identities on colored Motzkin paths'', (with Sheng-Liang Yang and Yan-Ni Dong), Discrete Mathematics, 340 (2017), 3081-3091.
Campus Weekly is an electronic newsletter from Illinois Wesleyan's Office of Communications, edited by Ann Aubry, director of communications. To submit items of interest, email webedit@iwu.edu.
Visit titanpride.org today to update your profile, register for an event, post pictures, or simply get back in touch.