Campus Weekly
Feb. 26, 2018
News for and about the Illinois Wesleyan community
Campus News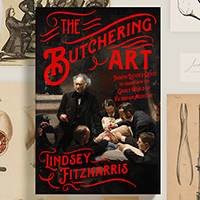 Fitzharris '04 Earns PEN America Award
Illinois Wesleyan history alum Lindsey Fitzharris '04 has earned the prestigious PEN/E.O. Wilson Prize for Literary Science Writing for her book, The Butchering Art: Joseph Lister's Quest to Transform the Grisly World of Victorian Medicine.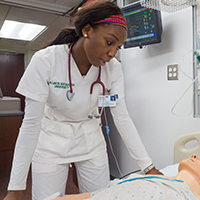 Nursing Fellowship to Inspire Student-Faculty Collaboration
Nursing faculty members Ann Eckhardt and Amanda Hopkins have a passion for research, and they can further pursue that passion with their students, thanks to funding from the Illinois Board of Higher Education's 2018 Nurse Educator Fellowship.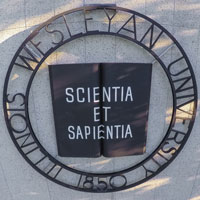 Faculty Promotions and Tenure Announced
The Board of Trustees approved recommendations for tenure and promotion of Illinois Wesleyan faculty at its February meeting.
Titan Athletics
The Illinois Wesleyan women's basketball team won the College Conference of Illinois and Wisconsin tournament championship on Saturday, Feb. 24, qualifying for the NCAA Division III tournament – their second straight and 11th overall national tournament appearance.
Saturday's point leader Rebekah Ehresman '18 also has been elected to the Academic All-District® 7 Division III women's basketball team, and will be on the ballot for the Academic All-America® Team.
Titans In The News
The Pantagraph
After decades fulfilling her wish to "make a difference in my community," Lisa Pieper '77 is retiring as regional vice president at Children's Home & Aid.
The Pantagraph
Students wrote thank-you cards and enjoyed cookies illustrating scholarship support during Illinois Wesleyan's annual Thank a Giver Day.
The Pantagraph
Jeremy McCarter, co-author of Hamilton: The Revolution discussed the revolutionary impact of Hamilton: The Musical during Illinois Wesleyan's Founders' Day Convocation.
Class Newsletter Highlight
We've made it easier to keep up with the latest news and photos from your classmates! When you visit your Class Newsletter, you can subscribe via email by submitting your address under "subscribe to my posts."

In recent posts, Jennifer (Frahm) Jones '94 has been appointed director of global sales for Rosewood Hotel Group. Read more.
Kudos
Assistant Professor of Sociology Todd Fuist published "Lifestyle Movements as Social Networks: The Connections between Everyday Politics and Larger Collective Action in an Indian Feminist Movement" in Sociological Perspectives.


Professor of Biology Edgar Lehr published an article in PeerJ, with Rudolf von May and Daniel L. Rabosky: "Evolutionary radiation of earless frogs in the Andes: molecular phylogenetics and habitat shifts in high-elevation terrestrial breeding frogs."


Professor of Anthropology Chuck Springwood published "Armed Angels: Defying Demons with Guns," as part of a debate on mass shootings in HAU: Journal of Ethnographic Theory.
Nominate Deserving Titans
The IWU Alumni Association Nominating Committee needs your help compiling a list of alumni candidates for the Alumni Award categories below. Tell us about a Titan who has made a difference and deserves recognition.
Please nominate here before March 1, 2018!

Distinguished Alumnus/na Award 
This award is presented annually to an alumnus/na who has made a distinguished contribution to society, has achieved professional distinction, or has demonstrated civic leadership. 

Robert M. Montgomery Outstanding Young Alumnus/na Award 
Named for a 1968 alumnus and former IWU Alumni Director, this award recognizes young alumni for outstanding professional achievement, civic leadership, or both. Nominees for this award should be 2001-2015 graduates. 

Loyalty Award 
This award recognizes alumni who have benefited Illinois Wesleyan either through service to the University, strong financial support, or both. 

Winners will be announced at Homecoming (October 5-7, 2018). You can view previous award winners here. 
Campus Weekly is an electronic newsletter from Illinois Wesleyan's Office of Communications, edited by Ann Aubry, director of communications. To submit items of interest, email webedit@iwu.edu.
Visit titanpride.org today to update your profile, register for an event, post pictures, or simply get back in touch.
All images and content