Famous and Highly Successful English Majors
What can you do with an English major? Take a look at this list of English majors from institutions around the world and you'll get an even better idea.
Writers
Douglas Adams, Amy Tan, Tom Wolfe, Philip Roth, Bobbie Ann Mason, Gwendolyn Brooks, Toni Morrison, Joyce Carol Oates,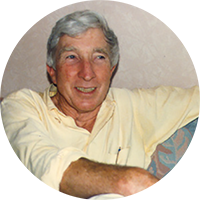 Stephen King, Pat Conroy, Joseph Heller, Eudora Welty, Theodor "Dr. Seuss" Geisel, and John Updike
Playwright
Arthur Miller
Journalists
Diane Sawyer, Russell Baker, Barbara Walters, Helen Thomas, Andrea Mitchell, Bob Woodward, Gretchen Morgenstern, and Garrison Keillor
Librarian
Nancy Burdick Galbraith (head of the Poetry and Literature Center of the Library of Congress)

Social activist
Michael Harrington (author of The Other America)
Actors
Alan Alda, David Hyde Pierce, Edward Burns, Chevy Chase, Joan Cusack, Vin Diesel, Harrison Ford, Catherine Keener, John Mahoney, Matt Damon, Jodie Foster, Emma Thompson, Hugh Grant, David Duchovny, Susan Sarandon, Reese Witherspoon, Renee Zellweger, Emma Watson, James Franco, Tommy Lee Jones, Paul Newman, Christopher Reeve, Geoffrey Rush, and Sigourney Weaver
Talk-show hosts
Joy Behar, Conan O'Brien, Mary Hart, Joan Rivers, and Johnny Carson
Directors
James Cameron, Steven Spielberg, and Martin Scorsese

Nobel laureate in medicine
Harold Varmus
Coaches
John Wooden, Joe Paterno, and Marty Shottenheimer

Former baseball commissioner
Bart Giamatti
CEOs and former CEOs
Andrea Jung (Avon), Michael Eisner (Disney), Anne Mulcahy (Xerox), Judy McGrath (MTV), and Grant Tinker (MTM Productions)

Former First Lady
Laura Bush
Cartoonist
Cathy Guisewite ("Cathy")
Musicians
Paul Simon, Don Henley, Sting, Kris Kristofferson, and Chris Isaak
Supreme Court justices
Clarence Thomas, Thurgood Marshall, and John Paul Stevens
Politicians
Mitt Romney and Mario Cuomo
Doctors
Benjamin Spock and behaviorist B.F. Skinner

Astronaut
Sally Ride
Biologist-environmentalists
Rachel Carson and Sandra Steingraber
Federal agency/bureau chiefs
Carol Browner (Environmental Protection Agency) and and Hank Paulson (Treasury Secretary under George W. Bush)
Humorists
Joan Rivers, Chevy Chase, Joy Behar, Dave Barry, and Garrison Keillor
Plus there are a lot of successful but not-so-famous former English majors. On the CollegeConfidential.com website, SBmom posted, "I was an English major who later went into t.v. production, then made a career in screenwriting for films. I think English is a great major for almost anything, because if you know how to write you know how to think. In today's world you need to be able to move from field to field as technologies change, etc.—almost every field favors someone who is an effective communicator and can present ideas with clarity. Plus it is a fun thing to study!"
We couldn't have put it better.