Alumni of the School of Art
Our community of graduates extends across the globe and we are proud of all who are making a difference.
Alums, stay in touch! We encourage you to submit your latest info here.
Alumna Spotlight
Leeya Rose Jackson, Class of 2013
Art Director, Podcast Host, Artist, Event Speaker, Writer, Apparel Designer for a Cause, and So Much More
"BLACK. FEMALE. QUEER. ARTIST. ADWOMAN. IWU ALUMNI | A MEMOIR"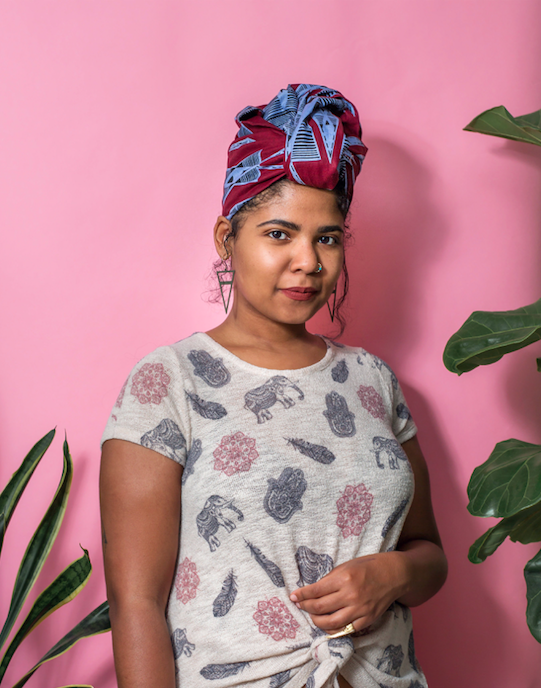 At IWU, I double concentrated in painting and printmaking, dabbled in astronomy and creative writing, danced backup for Drag Balls, and gave away free drinks at the coffee shop (allegedly). As a black girl from Detroit, I spent a lot of freshman year trying to hold onto Leeya from 7 Mile, almost as much time as I spent trying to blend. In hindsight now, I've realized that most of my class was doing this same time of self-identity work.
I was safe to have one of the weirdest transcripts possible due to my insatiable curiosity about and for everything. IWU taught me to not be afraid of wandering and pivoting. If you are equipped with the right foundation and knowledge, you honestly can BS your way through anything. I was right to worry that I'd hate my first job, as an art administrator in Massachusetts in a creative placemaking nonprofit. It felt incomplete, like only a piece in my journey. I definitely truly love fine art, but I didn't want to be in a monogamous relationship with it. I wanted to be making work that was accessible and understandable for the masses. So, I pivoted. To Advertising.
IWU had certainly prepared me for the world of advertising. It seemingly requires knowledge and insight for everything about everything. It is sheer creativity and scientific at the same. I was armed with resourcefulness and printmaking know-how and helped tick up those diversity numbers. I attended Miami Ad School (which honestly was not nearly as legitimate as IWU, which my advisor had wisely warned) and within a year that school abruptly closed its doors. But I'm a real one from the D, so I bounced back and continued to get a portfolio education through the medium of internships for a year and eventually landed as an Art Director at my dream agency, Fallon.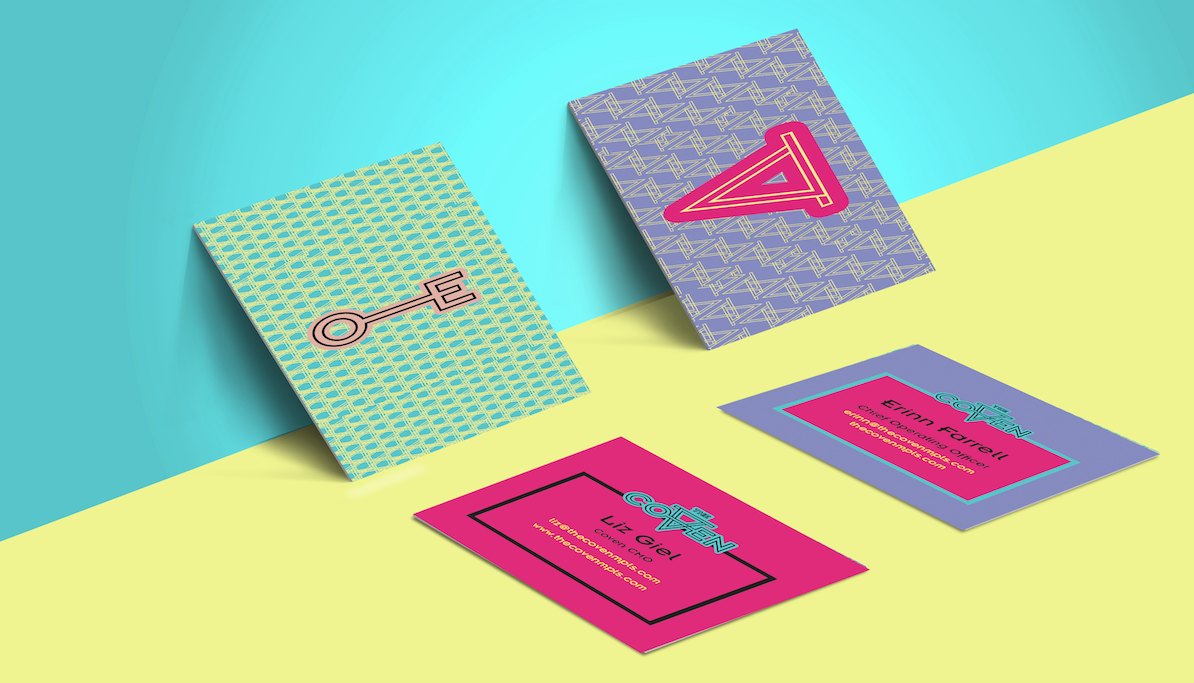 I began working on H&R Block social, made commercials for the brand that Has The Meats, and began designing for pro bono clients like the National 2020 Women's Vote Commemoration and the Northside Achievement Zone.
I and two other Minneapolis-based black Adwomen started the Borrowed Interest Podcast, as a safe audible space for POCs in advertising to have tough and hilarious conversations about navigating this industry. We've received tons of inspiring feedback, been featured in numerous publications including Adweek, and have won some dope awards. I've also used my printmaking and design skills to brand meaningful businesses like The LashBar, a black-owned beauty shop in North Mpls and The Coven, a female-identifying co-working space.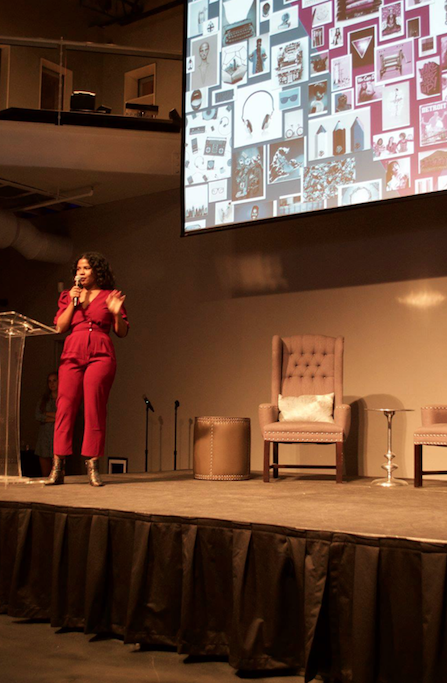 All of this has led to speaking for various panels and events on the importance of equity and inclusion, speaking on the Mpls Time's Up Panel, writing long-winded pieces like this one and being awarded as a 32 Under 32: The New Originals winner. I'm very honored and proud and slightly confused and excited and tired, because I know I have so much more to do and only a finite amount of energy to do it.
I've realized that my career doesn't have to be a black and white one; it won't follow the normal course of the past, and I'm going to have to dictate what being a black, female creative means to me. For now, it means maintaining being a podcast host, a mentor, a Fallon Art Director, and as of June 2018, also becoming the Lead Art Director and Designer of MY SISTER apparel, a streetwear brand aimed at ending sexual exploitation and champions women's empowerment. My only regret is that I can't go back to that frizzy-haired girl in cap and gown, in 2013, and tell her what I know now, so that she truly could hit that stage with the confidence of knowing that IWU had given her the education and skills, both in and outside the classroom, to really shape whatever kind of future career she wants.
@leeyamakesnoise on Instagram or visit leeyaroseart.com
Ames School of Art Alum Archives