Some of our many School of Theatre Arts Alumni
1949-2012
"Illinois Wesleyan University's School of Theatre Arts is a GREAT school and I had a wonderful time here.  It was the perfect school for me." 

-- Richard Jenkins, BA Theatre '69 

 
Evan Kasprzak - BFA Music Theatre '10 of Detroit, Michigan is best known for finishing third on Season 5 of Fox's hit dance show "So You Think You Can Dance;" Broadway and Paper Mill Playhouse production of Disney's "Newsies" (Elmer); New Theatre in Kansas City Joseph...Dreamcoat (Brother/Asst. Choreographer) and the ill-fated revival of the Sherman Brothers' "Over Here!" at the Saban Theatre, Beverly Hills. 
Bryonha Parham – BFA Music Theatre '07 of Kansas City, Missouri is currently on Broadway in "The Gershwin's Porgy and Bess"([Serena) OCR & 2009 revival of "Ragtime" (Sarah's Friend) on Broadway and at the Kennedy Center for the Performing Arts, Seaside Music Theatre's productions of "Crowns," other credits include "Civil War" in Gettysburg, PA)
Richard Jenkins - BA Theatre '69 of Cumberland, Rhode Island, was nominated for an Academy Awardas best actor for his starring role in The Visitor. Jenkins has more than 80 screen credits including Hannah and Her Sisters, Flirting With Disaster, There's Something about Mary, and The Mod Squad. He also starred in HBO's series, Six Feet Under. 1993, 2002, 2007 & 2009 IWU Alumni Guest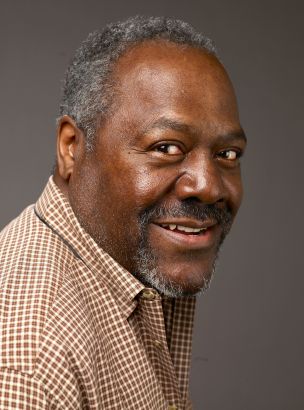 Frankie R. Faison - BA Theatre ''71 of Newport News, Virginia; earned a Tony and a Drama Desk Award nomination for the original Broadway production of "Fences"; other NYC credits include "Getting Away with Murder," "Of Mice and Men," "The Iceman Cometh," and "the Shadow Box" among others.  His many TV credits include 2010 The Good Wife, 2009 Grey's Anatomy and numerous film roles including "Coming to America," "The Silence of the Lambs," "Hannibal" and "Red Dragon," "True Colors," "Freejack," "Maximum Overdrive," "Prey." He also starred in HBO's series, The Wire). 2003 IWU Alumni Guest Artist.
Larry Neumann Jr. - BFA Theatre '81, currently appearing as Ed Mosher in The Iceman Cometh at the Goodman Theatre. Other appearances at the Goodman include The Skin of Our Teeth. He recently completed a run as Branch Rickey in Mr. Rickey Calls a Meeting at Lookingglass Theatre Company, where he also appeared in They All Fall Down: The Richard Nickel Story and The Shaggs: Philosophy of the Worl...d. Favorite Chicago productions include A Moon for the Misbegotten (Jeff Award) and The Madness of Edgar Allan Poe at First Folio Theatre; The Puppetmaster of Lodz (Jeff Award) at Writers' Theatre; The Cider House Rules and Hitting for the Cycle (Jeff Award) at Famous Door Theatre and Underneath the Lintel at Noble Fool Theatricals. His film credits include The Merry Gentleman, Stranger than Fiction and Stir of Echoes.
Kevin Dunn- BA Theatre '77 (many TV and film roles including the Transformer franchise, Nixon, Dave, Hot Shots!, Mad Love, The Beach Boys: An American Family, The Path to 9/11, Live Free or Die, Gridiron Gang. Most recently he can be seen on ABC's Samantha Who? starring Christine Applegate. His sister is actor/comedian Nora Dunn. 2008 IWU Alumni Guest Artist.
Kyle Blair - BA Theatre '09 of Beloit, Wisconsin; two national tours with the National Players out of Olney, MD performing in Tour 61's "Much Ado About Nothing" and "Lord of the Flies," and Tour 62's "A Midsummer Night's Dream" and "The Scarlet Letter." Recently Rocky Mountain Repertory Theatre "Beauty and the Beast," "Guys and Dolls," & "Chess." Currently (2011-12) working as an Associate Company Member at Playhouse on the Square in Memphis, TN appearing in "Avenue Q," "Annie," "The Vibrator Play," "Spring Awakening," & "A Closer Walk with Patsy Cline." 
Bill Damaschke - BFA Music Theatre '86 is the President of DreamWorks Theatrical and co-president of production, DreamWorks Animation SKG Inc. Damaschke joined Old DreamWorks Studios in 1995 and he worked his way up to president in little over a decade. He's been integrally involved with animated films including: Spirit: Stallion of the Cimarron, Madagascar and Madagascar 2, Kung Fu Panda, Monster vs. Aliens, Shrek and it's sequels, and Shark Tales.  In addition, Damaschke is the Executive Producer of How to Train a Dragon, Shrek Forever After, Megamind, and Puss and Boots.
Frank Vlastnik - BFA Music Theatre '87 (Broadway:A Year With Frog and Toad, Sweet Smell of Success and Big, Stephen Sondheim's Saturday Night, Kander & Ebb's new All About Us and I Love You, You're Perfect, Now Change! Co-author of Broadway Musicals: The 101 Greatest Shows of All Time)
Amanda Dehnert - BFA Music Theatre '94; freelance director, musical theatre professor at Northwestern (former Artistic Director of Trinity Rep, recently directed The Fantasticks for Arena Stage, other recent credits include Lookingglass, Arena, Oregon Shakespeare and the Stratford Shakespeare Festivals. She is currently teaching MT at Northwestern University. 2010 IWU Alumni Guest Artist.
Alison C. Vesely - BFA Theatre '79, is the Co-Founder (with her husband David Rice) of First Folio Theatre, where this season she will be directing Blithe Spirit and The Woman in Black. She is currently directing Richard III at the Hilberry Repertory Theater of Wayne State University. In 2009 she was nominated for a Jeff Award for her direction of A Moon for the Misbegotten, which was also nomi...nated for Best Production. Previous First Folio directing credits on the indoor stage include the world premieres of Will Rogers: An American Original and The Castle of Otranto, as the Chicago premieres of Jeeves in Bloom and Jeeves Intervenes, Design for Living, The Passion of Dracula, Driving Miss Daisy, Jeeves Intervenes, The Madness of Edgar Allan Poe, Angel Street, Private Lives, A Connecticut Yankee..., and The Importance of Being Earnest. On the outdoor summer stage Alison has directed Richard III, The Tempest (1997 & 2006), The Taming of the Shrew (1999 & 2005), Hamlet, The Comedy of Errors, Twelfth Night, Antigone, As You Like It, Macbeth (2001), Much Ado About Nothing (2000), Romeo and Juliet, and A Midsummer Night's Dream (1998). Before founding First Folio, Alison was the Classics Project Director for Footsteps Theatre, a women's theater company specializing in all-female productions.
Lisa Karlin - BFA Music Theatre '05 recently Chess as Florence at the Arvada Center in Colorado. Previously, The Addams Family on Broadway (Ancestor/ Wednesday u/s), Ragtime 2009 revival on Broadway (Swing/Emma Goldman u/s). Recent credits include Sunset Blvd. in Portland, Cats at Sacramento Music Circus and the MUNY as well as Evita (Eva) and Chicago (Velma)
Scott Moreau - BFA Music Theatre '01 is currently the Sam Phillips & Johnny Cash standby on the 1st National Broadway Tour of Million Dollar Quartet, playing theatres across the USA, Toronto, and Tokyo.  In the fall, he will return to one of his favorite theatres, The Springer Opera House, the State Theatre of Georgia to play Orin in Little Shop of Horrors. His professional credits include:  Dan in Joseph... at Maine State Music Theatre, Willy Conklin in Ragtime at Seaside Music Theatre, Frank Butler in Annie Get Your Gun at Papermill Theatre, Johnny in Johnny Guitar the Musical at The Barn Theatre and Cortland Repertory Theatre, Johnny "Leadville" Brown in the Unsinkable Molly Brown at the Dutch Apple Dinner Theatre, Sky Masterson in Guys and Dolls at The Broadway Palm Dinner Theatre, Man 1 in I Love You, You're Perfect, Now Change at the Dutch Apple Dinner Theatre and Man 2 in Ring Of Fire at the Broadway Palm Dinner Theatre.Visit www.scottmoreau.com
Elizabeth K. Auman - BFA Theatre '91 is the Managing Director of TimeLine Theatre in Chicago, IL. Prior to that she was the General Manager at Victory Gardens Theatre. She has also held positions at Chicago Shakespeare and DePaul University's Blackstone Theatre (now the Merle Reskin Theatre.). She has also served on the Board at Straw Dog Theatre and Step Right Up Productions. She recently hosted IWU's School of Theatre Arts first urban showcase, the 2012 Senior Soiree at TimeLine Theatre.
Casey Erin Clark - BFA Music Theatre '04 actor/pianist (currently 25th Anniversary National Tour of Les Miserables (Fantine u/s; Factory Girl/Ensemble) Off-Broadway: Frankenstein with Hunter Foster, Shout! the mod musical, Friends Like Theses, Her Song. Regional: The Sound of Music, Little Women, Spitfire Grill, Into the Woods, Joseph..Dreamgirl, Cats, Big River, State Fair, City of Angels, Jeckyll and Hyde, Oklahoma!). 2009 IWU Alumni Guest Artist.
Penny Ayn Maas - BFA Music Theatre '87 (Cabaret [Broadway, Roundabout Revival, 1998] Fritzie (Kit Kat Girl), Texas (Kit Kat Girl), Fraulein Kost; Swingtime Canteen [Off-Broadway, Original Off-Broadway Production, 1995] Performer; Damn Yankees [Broadway, Broadway Revival, 1994] Betty/Hi-Tone; Crazy for You [Broadway, Original Broadway Production, 1992] Betsy/Patsy (Understudy). 2012 IWU Alumni Guest Artist.  She recently joined the faculty of Texas Christian University in Fort Worth, TX.
Elizabeth Laidlaw - BFA Acting '93;  Acting credits include work with Chicago Shakespeare Theatre, Writer's Theatre, Chicago Dramatists Workshop, The Next Theatre, Goodman Theatre, Court Theatre, Steppenwolf Theatre, About Face Theatre, Running With Scissors, Lifeline Theatre, Bailiwick Repertory, Strawdog Theatre Company, Pegasus Players (Joseph Jefferson Award for Best Supporting Actress "The Kentucky Cycle") and Angels In America with The Journeymen, (5 Jeff Awards including Best Production & Ensemble.) Her regional credits include A Servant of Two Masters and Mrs. Warren's Profession (Irish Classical Theatre Company, Buffalo NY) and The Birthday Party (American Repertory Theatre, Cambridge MA.) She is the Artistic Director and Founder of Lakeside Shakespeare Theatre, co-producing every season, as well as acting and/or directing each season.
Alex Pagels - BFA Music Theatre '10; most recently "Wonderful Town" Gallery Players NYC; " A Doll's Life," Beautiful Soup NYC; Antigone, "Texas,"Theatre Exile; "Gifts, Greed & Evergreens," Yusef, Greg, Sam, Hagerty, Maples Rep Theatre; "Taming of the Shrew," Baptista and "Much Ado About Nothing," both for Palo Duro Shakes; "TEXAS! The Musical Drama," Burning Man Stunt, Politician, TX Panhandle Heritage F; "Wonderful Town," Bob Baker, Tin Pan Alley; "Prepared Fresh," Charlie, NE Portland Theatre; "Stephen Foster the Musical," Hassel, Dudley u/s Stephen Foster; "Civil War," Cyrus Stevens.
Mariann Mayberry - BFA Theatre '86 has been an ensemble member of the Steppenwolf Theatre Company since 1993. While at Steppenwolf she was nominated for a Jeff Award for Actress in a Supporting Role in a Play for" Time of My Life," and again for Actress in a Principal Role in a Play for" Hysteria," directed by John Malkovich. She originated the role of Karen Weston in Tracy Letts' multi-award-winning "August: Osage Country" - Steppenwolf/Broadway/London's West End. Other credits include: "Time to Burn," "Space," "A Fair Country," "One Flew Over the Cuckoo's Nest," "The Pain and the Itch," "Love Song," "The Diary of Anne Frank" all for Steppenwolf and "The Notebooks of Leonardo Da Vinci," "The Odyssey," and "Mirror of the Invisible World" all at the Goodman Theatre; "How I Learned to Drive," at Northlight Theater and Alliance Theatre; "Metamorphoses," "Argonautika," and "The Master and Margarita" all at the Lookingglass Theatre among others.
Matt Raftery - BFA Music Theatre '95 recent credits include Marriott Theatre "Legally Blonde," "42nd Street," "A Chorus Line" (Larry), "All Shook Up" (Dean), "The Producers," "Shenandoah," "Grease" (Roger), "State Fair" (Wayne), "Oliver!" (Artful Dodger), "A Funny Thing...Forum" (Hero) and "Beauty and the Beast" (Le Fou). He has appeared on Broadway in "Beauty and the Beast" and in the national tour of "Show Boat." Other Chicago credits include "Footloose" (Ren) and "Joseph...Dreamcoat" (Joseph) at Theatre at the Center, Curtains (Randy), "Miss Saigon" and "Meet Me In St. Louis" (Lon) at the Drury Lane Oakbrook Theatre and "Peter Pan" (Peter Pan) at Chicago Shakespeare. Matt directed and choreographed "Guys and Dolls" at the Marriott, as well as Theatre for Young Audiences shows "Sleeping Beauty" and "Aladdin." He also choreographed "The Music Man" (Jeff Nomination), "The Bowery Boys" (Jeff Nomination), "My Fair Lady" and "Les Miserables."
Christine Moore – BFA Theatre '95 comic actor recently on HBO's True Blood and Disney's Jessie, (recurring roles on MADtv impersonating Christina Aguilera among others), Hawthorne, That '70s Show, Two and Half Men, The Bad Girl's Guide, 24, Just Shoot Me, Friends, Suddenly Susan as well as stage musicals like Annie, Cinderella and Big River. Founding member of Bitches Funny, an all-female sketch comedy group, she appeared in Stuff magazine in 2005)
Brian Bogin – BFA Theatre Design & Technology '99 (Proud AEA Stage Manager currently stage managing "War Horse" at Lincoln Center Theatre; other Broadway credits include "The People in the Picture," "Elf," "Rent," "Good Vibrations," "Wicked," "The Phantom of the Opera" - (Broadway and tour); Spamalot (tour), Wicked (Chicago), Urinetown (tour), White Christmas (Boston). Regional: Robin & the 7 Hoods (Old Globe Theatre). Off-Broadway: The Toxic Avenger Musical, WPA Theatre, Classic Stage Company and Primary Stages.
Kevin Schuering - BFA Music Theatre '09 most recently "Miss Saigon," Ast. Commissar/Ensemble at Ogunquit Playhouse; Disney's "Aladdin," Male Swing (3 tracks) at Chicago Shakespeare Theatre; "The King and I," Kralahome & u/s King at Dutch Apple; "The King and I," Kralahome & u/s King at Bway Palm; "Man of La Mancha," Inkeeper Theo Ubique; "Thoroughly Modern Millie," (RP) Bun Foo at Timberlake Playhouse; "Apocalypse Story," (WP) Allen at Capitol Fringe; "High School Musical," at Maples Rep; "The First Noel," (WP) at Maples Rep and "Gifts, Greens, and Evergreens," Bob/Joe at Maples Rep.
Nic Dimond - BFA Theatre '93 - Actor/Director returned to Chicago's Strawdog Theatre Company in the fall of 2002 for their 15th-season opener: a bold, new interpretation of Shakespeare's "Julius Caesar." He was joined by Carm Grisolia '91 as Octavius and Shannon Hoag '00 as Portia. Bel Calvert '02 functioned as the play's dramaturg. He directed Lonnie Carter's" Ring-o-Levio" at Victory Gardens in the spring of 2003. In the summer of 2003, the Strawdog hired Nic to helm the Company as Artistic Director. Dimond has refined the way the Company runs and strengthened the Board of Directors. He has continued to push the ensemble in new and challenging artistic directions, including the creation of original material, the use of live music and elevating the design elements to match the acting sophistication inside the ensemble.
Katie Whalley - BFA Music Theatre '09; most recently "Parade" at Cygnet Theatre; 2012 San Diego Critics Circle Award for Outstanding Supporting Actress in a Musical for Louis in "Gypsy" for Ion Theatre Company;Fritzie in "Cabaret" at Cygnet Theatre both in San Diego, CA; "White Christmas," Judy Haynes / Dance Capt; "The Secret Garden," Martha / Dance Capt and "The Producers," Showgirl/Asst. Choreographer all for Georgia Music Theatre; "Hello, Dolly!" Ensemble at Starlight Theatre; "Big River," Mary Jane/Dance C...apt. at Georgia Music Theatre; "Rivets," Peggy Rutledge at Galatean Players; "A Wonderful Life," Sarah/ Harriet/u/s Violet at The Janesville Armory; "Oklahoma!" Gertie/u/s Laurie (perf'd) and "Seven Brides for Seven Brothers," Ruth both at Discoveryland; "Thoroughly Modern Millie," Pearl Lady/Ethel and "Nunsense," Sister Robert Anne both at McLeod Summer Playhouse.
 William Duell - BA Theatre '49, is our first big success stories.  He was most recognized for his role as Andrew McNair in the musical 1776 which he originated on Broadway and recreate on film.  Other Film credits include: Jim Sefelt in One Flew Over the Cuckoos Nest, Airplane!, Ironweed, In & Out, The Cradle Will Rock, and How to Lose a Guy in 10 Days.  Broadway/Stage credits include: Threepenny Opera, The Ballad of the Sade Cafe, not only the original 1776 but the late 90s Broadway revival, The Inspector General, A Funny Thing Happened on the Way to the Forum and The Man Who Came to Dinner revivals with Nathan Lane, Steve Martin's The Underpants and Stephen Sondheim's Evening Primrose.  Television credits include:  The Defenders, 3-2-1 Contact, Police Squad!, Without A Trace, Law & Order, Ed and the soap-opera Guiding Light. Sadly we lost Bill in December 2011, but he had a illustrious career in theatre, film and television and was working until his death at 88.  A great friend to IWU School of Theatre Arts and Distinguished Alumni, he will be missed.
Melanie Keller - BFA Acting '97 won the 2012 Best Actress Jeff Award for "East of Berlin & The Russian Play" at Signal Ensemble Theatre. She was the 2007-08 Chicago Fellow at the Stratford Festival of Canada, where she appeared in Caesar and Cleopatra, Love's Labour's Lost and Romeo and Juliet. She is an artistic associate of First Folio where she has appeared in Jeeves in Bloom, Design for Livin...g, Private Lives, Angel Street, and The Importance of Being Earnest. She is also a member of Signal Ensemble Theatre and has appeared in their productions of The Weir (Jeff Nomination-Best Supporting Actress), She Stoops to Conquer, Landslide and Much Ado about Nothing. Other credits include Hamlet and King John (Chicago Shakespeare), Marathon '33 (Strawdog), The Long Christmas Ride Home (Next), A Christmas Carol and To Kill A Mockingbird (Metropolis), and The Misanthrope (BackStage).
 James Sutorius - BA Theatre '67 of Sherman Oaks, CA, was cast to star in the world premiere of a play by Arthur Laurents, who penned The Way We Were and Gypsy. Titled 2 Lives, the play ran through April 12, 2003 at Boston's Lyric Stage Company, and had a September run at the Lincoln Center for the Performing Arts in NYC.
Sarah Bockel - BFA Music Theatre '10; currently Nellie in BoHo Theatres "Floyd Collins"; Other credits include "Violet" (Violet u/s) for Bailiwick Chicago!; "The Rose of Stambul" with Chicago Folks Operetta; "Johnny Boy's Graduation" with the makers of "Tony n' Tina's Wedding;" "Enter Love" with Quest Ensemble; "Escape from Haltzburg Boys Choir" with The Ruckus; Two summers performing at "The Lost Colony" in Manteo, NC; Dolly in "Hello Dolly" at Post Playhouse in Fort Robinson, NE. Favorite past roles Fosca in "Passion" at IWU.
Harlan Hogan - BA Theatre '68 of Chicago, IL, is a very successful voice-over actor. You may have heard his voice in radio and TV commercials for companies such as Kraft, Cadillac, Ameritech, McDonald's, and Budweiser. His voice is also heard on educational films, movie trailers, and recorded books.
Heather Olt - BFA Music Theatre in '96.  Nine years in New York, where she worked extensively in Musical Theatre.  Favorite shows include Brigadoon (Meg), Best Little Whorehouse... (Angel), Godspell (Sonia), Pippin, Will Rogers' Follies, South Pacific, Yankee Doodle Dany & Big.  In '06, she made the move to LA to try her hand at tv/film.  Her credits include Up All Night, The Mentalist, American Horror Story, Chuck, Dexter, Eagleheart, Journeyman, Nip/Tuck & the award-winning short Groom's Cake, which is currently hitting the festival circuit.  Additionally, she has performed her one-woman show, Believe It Or Not It's Just Me, around the country.  Currently, she is the co-creator/writer/ producer of a comedic web series, 2 Hopeful Spinsters.  They are currently raising funds for the project and are set to launch Season 1 this fall. www.heatherolt.com and 2hopefulspinsters.com
Morgan DeTogne - BFA Music Theatre '08, most recently "Providence: A Musical Comedy" (Muse 2) in NYC, "Little Shop of Horrors," (Audrey) at Milburn Stone Theatre; Rapunzel at the Manhattan Children's Theatre; "Oklahoma!" u/s Ado Annie and "Seven Brides for Seven Brothers," both at Discoveryland; "Songs for a New World;" "Elegies;" a Christmas review in up-state New York and cabaret and independent films in NYC.
---
School of Theatre Arts
Illinois Wesleyan University
P.O. Box 2900, Bloomington, IL 61702-2900
Telephone: 309.556.3944
Fax: 309.556.3411
Theatre Box Office: 309.556.3232